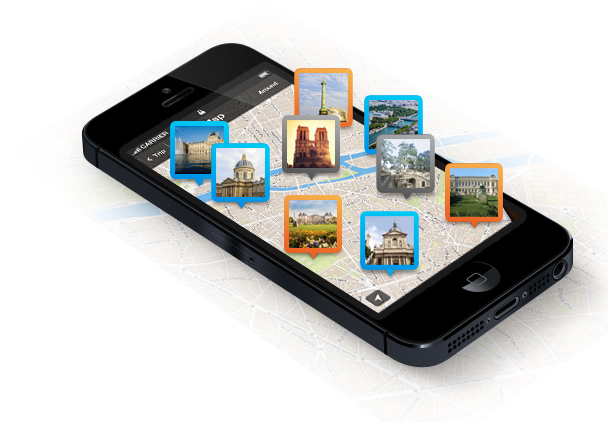 6 Must-Have Apps for Travel
Travelling is a very memorable experience for everyone. It is one of the best ways to unwind from a week's worth of demanding work. Many people choose to travel because aside from the relaxation it gives, it is also an adventure that can be shared towards the generations to come. However, it can be stressful if you're not yet used to planning your trips. It is common to seek help when creating a good itinerary. Here are six smart apps that will help you in your travels for a stress-free vacation.
Hotel Tonight. Booking a good hotel room is part of the over-all tourist experience. Hotel Tonight will help you choose one. This app will help you book a room for your future travels, no matter when you need it. It provides options for rooms in a specific price range and level of luxury. Whether you're in the mood for a five-star experience, or are just looking for a decent place to stay in, Hotel Tonight will assist you.
If you're new to planning vacations and you don't know what to do, your first choice will be to hire a travel agent. If you don't want to spend that much, your next bet is TripIt. TripIt is an app that organizes your booking details for you. It retrieves information from your itinerary and lets you know which area you would be visiting each day. This saves you from the hassle of having to check your emails repeatedly during the day.
DarkSky. No one wants to travel to the beach when it's raining. DarkSky forecasts the weather for the next few hours and for the next day. It provides you with detailed readings for humidity, rain and temperature. With a single glance, DarkSky will let you check the forecasts, so you'd know if you need to bring that umbrella or not.
CityMapper. You're already familiar with Google Maps and it has never failed you. Nevertheless, you need an app that covers a lot of transport types and helps you find your transport even when you're caught up in the train. CityMapper will be your guide in navigating your destination, no matter where you are in the planet.
Google Translate. Language barrier is tough to overcome. Luckily, Google came up with a genius app that supports over 100 languages. Google Translate helps you know the meaning of a word and how to say it correctly.
Lonely Planet's Digital Guides. This application will be your best friend when you travel. It provides information about must-see tourist destinations and suggests good places to eat. Plus, it will also help you communicate in the local language.
These are only a few of many applications that will be helpful when you travel. The key to a good trip is researching well and these apps will assist you. Next time you schedule a vacation, keep these apps in mind and save money, time and energy, and enjoy your rest and relaxation time.