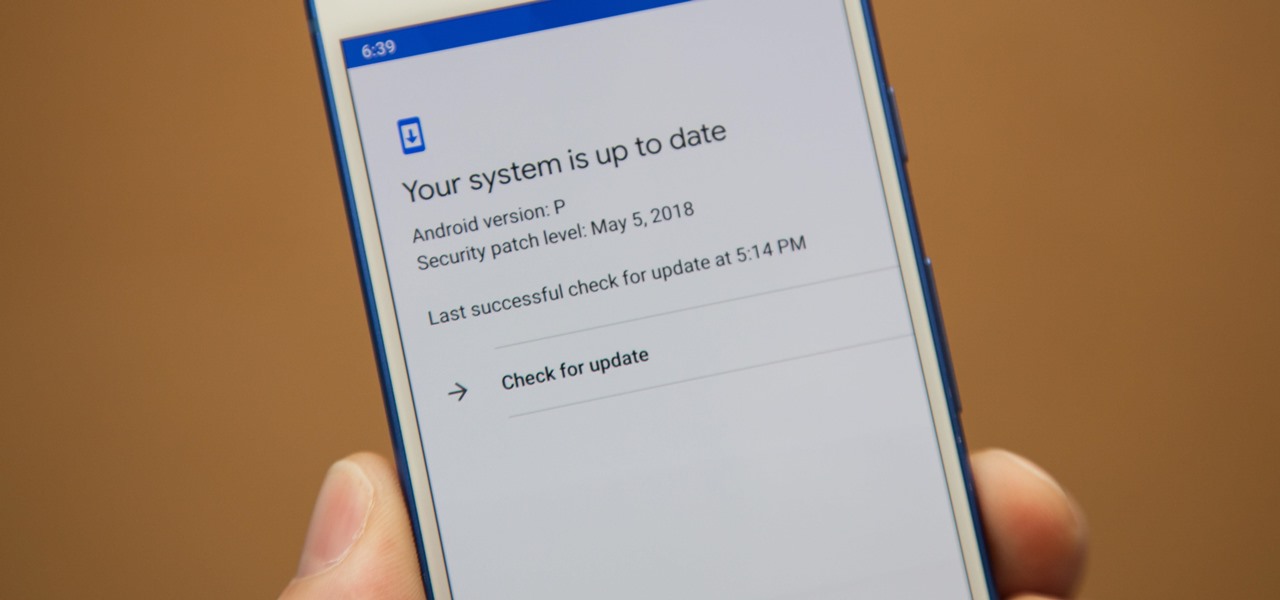 Everyone Loves New Features, and Android P Gets New Ones
As cellphone manufacturers roll out new handsets every year, the demand for mobile operating system (OS) upgrades continues to increase as well. Each year, technology giants launch new cellphone models, going head-to-head in terms of design, aesthetics, and software performance. And as mobile phones become more and more powerful, people are also learning to be more critical about OS performance.
Google, one of today's top tech giants, just recently announced its newest mobile OS flagship, the Android P. Even though its predecessor, Oreo, hasn't completely rolled out to the public yet, Google has been generous enough to allow tech fans to get a glimpse of this mobile OS that's said to change the overall mobile experience. In this article, let's look into Android P, its features, and all the reasons it is worth all the anticipation.
A total makeover
Today, tech giants like Google, Samsung, and Apple are as competitive as ever. Tech fans are used to witnessing how these companies compete, producing powerful devices and game-changing software year after year. Android P is Google's next Android OS flagship, rumored to launch in August 2018. Android P is Google's attempt at giving Apple and Samsung a run for their money.  
Android P promises to keep up with the ever-evolving aesthetic trends. To start off, it's said to include a type of notch on its display, similar to the notch updates of Apple and Samsung. This could be a way to encourage iPhone fans to switch to Android without having to sacrifice the Apple interface they've come to love.
This OS is also said to bring in a smarter, faster, and better Google Assistant that's intended to compete with Apple's Siri and Amazon's Alexa. Bloomberg reports that Google has also finally decided to consider third-party developers for this virtual assistant, which will allow users to ask it to perform tasks beyond Google apps.
Android P also promises to improve the fingerprint authentication dialogue by unifying the look and placement of the feature. This is said to establish a more standardized experience regardless of the app you're using. Moreover, Android P is also said to allow users to switch on "lockdown" mode, where the phone temporarily prevents anyone from unlocking your device through any of the available unlocking options. This is quite reassuring and potentially even life-saving.
Apart from these, Android P also welcomes improved security features such as preventing background apps from accessing your mic and camera. While this isn't exactly a new feature (as Android has already attempted to address this security concern in 6.0 Marshmallow), Google tries to upgrade the automated blocking system for this update. To add to this line of security enhancements, Android P also lets users set an alert tone whenever their phone call is being recorded on the other end of the line.
"P" might as well stand for "Privacy"
Google fans could only guess exactly what the "P" represents in Android P. But considering this apparent emphasis on security upgrades, Android P clearly intends to highlight a much safer Android experience for consumers. Android has had to combat its image of being susceptible to malware and other vulnerabilities. This move by Android P may not entirely solve the complex Android security predicament, but it's a huge step towards completely changing the experience for Android users. Put that together with compelling aesthetic upgrades and software enhancement, Android P sure seems to be worth all the hype.