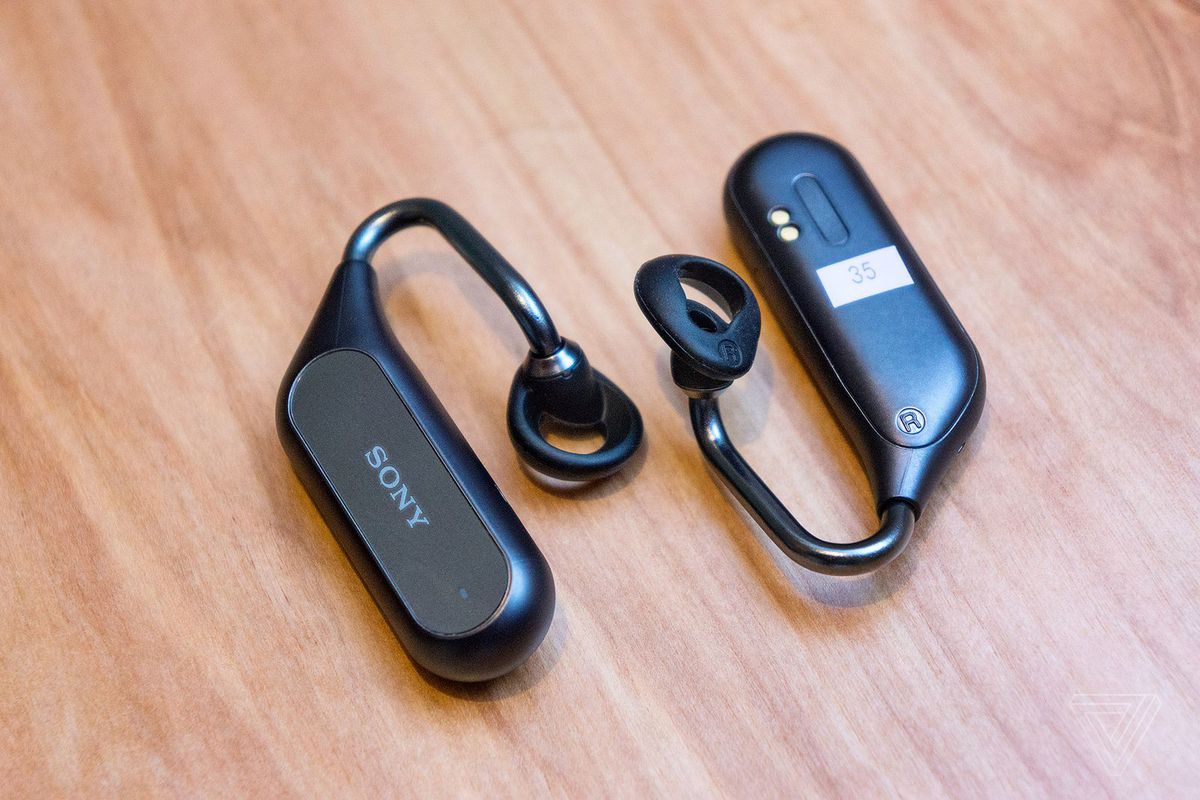 Sony's Xperia Ear Duo Is a Little Bit of an Unusual Product
At last year's Mobile World Congress, Sony introduced its concept Bluetooth-connected smart earbuds. The company called them the Xperia Ear Duo. This year, Sony showcased the final version for production. Starting May 1, consumers can pre-order the earbuds.
What Makes Xperia Ear Duo Special?
The Xperia Ear Duo gives you the music you want without shutting you out from what's going on around you. It doesn't matter where you are, the Ear Duo can block out any outside noise. These earpieces can also give you updates on current events and on your current location.
These headphones have individual apps for iOS and Android. The wireless earbuds are linked via NFMI or near-field magnetic induction technology for minimal dropouts. The sound quality is said to be better compared to the AfterShokz Trekz Air, which don't use bone conduction technology. Aside from the touch controls, you can use head gestures to answer phone calls or skip songs. You can prompt this unique feature via the Xperia Ear Duo app.
Sony is positioning these earphones as more for daily wear than for sports or active lifestyle. But the design has become attractive to runners and cyclists who require convenience and safety on the road.
Quite a Special Fit
The Xperia Ear Duo looks different from most earphones on the market today. The current trend in wireless earphones is to pack all the technology into an earbud. Sony approached it differently with the Xperia Ear Duo. They stuffed the components into a part of the earbud that is slung under the ear. The earpieces look like hearing aids turned upside down. It would take some practice to fit them into the ears as you slide the buds in place while putting the main part under the lobes.
Once in place, the Xperia Ear Duo would feel very comfortable and secure. Expect these earphones to stay securely in place regardless of how intense or vigorous your physical activity is. The unusual design also allows you to wear glasses or earrings without hassle.
Smart Ear Buds
The Xperia Ear Duo bud is made of rubber and circular in shape. It is designed with a hole at the center and with a pipe that delivers sound to the ear. At a reasonable volume, you will be able to hear your music and the sound around you.
You can also have a decent phone conversation while still aware of the sounds in your surroundings. Turning up the volume could drown out voices, but no one besides you will hear what you're playing unless they're very close.
Touch and gestures control the Ear Duo. Touch controls include the basic swipe up and down and tap for pause. And as mentioned earlier, you can also use head gestures to control the earbuds.
The app allows you to get alerts based on your location and even reminders for upcoming appointments or events. Email messages can also be read to you as you go about your day. The Xperia Ear Duo works well with both Google Assistant and Siri.
Of course, we should expect new, different things to have higher prices. As of May 1, the pre-order price of the Xperia Ear Duo is about $280. Stocks arrive on May 25.