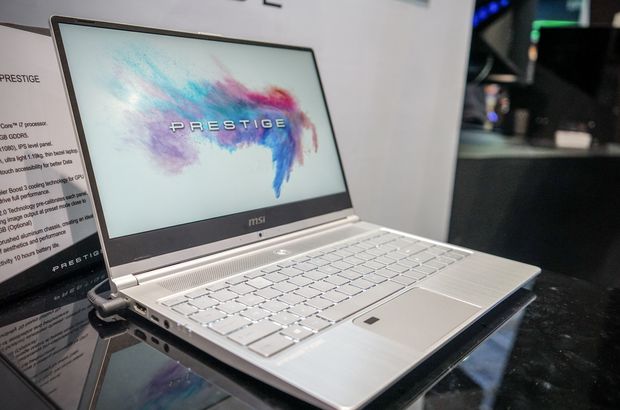 Things You Need to Know About MSI Prestige PS42
As most stores that sell laptop units could attest, most people think that MSI laptops are generally gaming rigs. That's not an altogether wrong assumption since MSI is known for manufacturing powerful gaming devices. But the company is no longer focusing on one specific type of machine.
In the recently concluded Computex 2018, MSI unveiled the Prestige PS42 – a thin, portable laptop that is more of a regular notebook meant for productivity than a gaming device. That being said, you can expect the MSI Prestige PS42 to be performance-heavy like most MSI laptops.
What to Expect from Prestige PS42
The soon-to-be-released Prestige PS42 is mega-light and super narrow. It's a 14-inch device that only weighs 1.19 kilos and has 5.7 mm bezels on three sides. The PS42 has aluminum housing. Design-wise, it's inspired by the GS65, which is a gaming notebook that MSI also released not too long ago.
In terms of CPUs, the Prestige PS42 runs Core i5-8250U and i7-8550U ULV. It also provides an optional NVIDIA MX150 graphics.  This new MSI productive laptop features a silver touchpad that has a fingerprint reader. It boasts a 1920 x 1080 IPS display that claims to recreate 100% of the sRGB color scheme. As per MSI, the battery life of the PS42 can last up to ten hours on a single charge.
It should also be noted that MSI puts in a lot of effort in promoting the laptop's 25 W MX150 graphics card. This implies that the Prestige PS42 isn't using the much slower 10 W 1D12 model seen on a lot of laptops that have the MX150 graphics card. During the Computex 2018, experts verified that the Prestige PS42 is positively using the faster model of 1D10.
Among the highlights of the new MSI laptop is its keyboard. Prestige keys are known for their sharp responsiveness. With the PS42, the keys feature an eye-catching high-tech font that is reminiscent of the company's gaming devices.
The PS42 also has an array of ports. It has two USB Type-A ports and two USB Type-C ports. There is also an HDMI-out and a microSD card slot. Unfortunately, MSI states that you won't be able to charge the laptop using the Type-C ports. You can only use their AC adapter.
An Oddball by MSI Standards
The company's unveiling of the Prestige PS42 is not a typical scene. Generally, MSI teases new designs first before making any official announcements. This is what the company has done with their G series gaming laptop. Oddly enough, the PS42 is an original design from the Prestige series and not directly based on any popular G series laptop.
As of yet, the cost of the Prestige PS42 is still unknown. But a lot of experts are guessing a ballpark figure of over $1000 since the laptop is categorized as a premium device. Based on what's presented during the Computex 2018, the Prestige PS42 has the look and feel of a premium device, which can justify its possible high cost.
The Prestige PS42 will come out later this year.