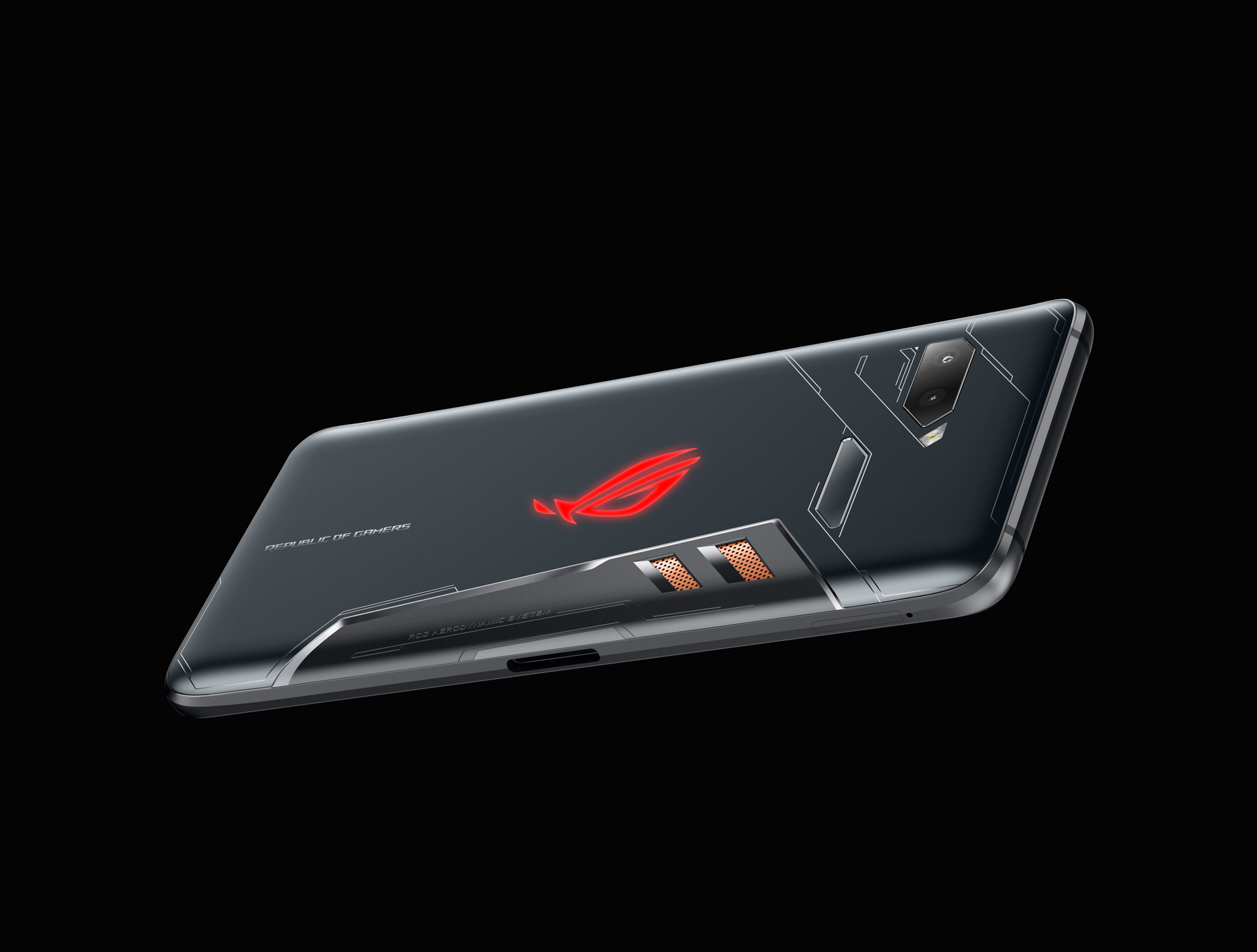 Asus Introduces the ROG Phone to the Mobile Gaming World
What began as a simple experiment to deliver gaming features on smartphones has now grown into a full-on, elaborate mobile trend. A year ago, Razer launched a smartphone with range-topping features and a steep refresh rate display. Next to follow was Nubia. They boosted the tech by incorporating RGB lights to their Red Magic device.
Today, it's all about Asus as the multinational electronics company introduces the ROG Phone to the mobile gaming world.
What You Need to Know about the ROG Phone
Since 2006, when the Republic of Gamers was created, Asus has pursued avenues to find the best ways of delivering a better mobile gaming experience. It all started with computer motherboards that transitioned to hardcore gaming laptops. At that time, smartphones were still in their early stages and they barely qualified as gaming devices. However, mobile phones kick-started a revolution that altered and improved the computing landscape. For more than a decade, Asus has steadily tested out features and specs in developing a smartphone specifically for gamers.
Finally, Asus introduces the ROG Phone to the public. The ROG Phone is made with a special combination of Snapdragon silicon and a modern cooling system to generate the smooth frame rates gamers can actually retain. Its design is cool and sleek. It boasts super speed and vibrant HDR visuals. To ensure you only experience a topnotch gaming experience, the ROG Phone has programmable AirTriggers and responsive innovations that heighten your physical connection to the game.
Asus also created three gaming add-ons for the ROG Phone. There is a cooling dock that has a built-in fan. The dock is attached to the bottom and back of the phone. This helps your hands stay dry and the temp balanced, especially during an intense gaming session. Another add-on is a pair of gamepads. This accessory is slipped onto either side of the Android phone. When the gamepads are connected, the ROG Phone resembles the mini Nintendo Switch.
Lastly, Asus also offers the TwinView Dock. This add-on provides extra battery capacity as well as an entire second screen.
The complete ROG collection was recently launched at Computex 2018 in Taipei, TW.
Features and Performance
The ROG Phone sports six inches 90Hz AMOLED display. A customizable rear lighting shows the glowing ROG logo.  This gamer's phone has all the goodness that you can find from Razer and Nubia, but more elevated and packed.  Asus loaded the Android phone up with vapor-chamber, which is something that you often see in gaming laptops.
Connectivity-wise, it has three USB-C ports. It also boasts nifty touch-sensitive sides that can act as shoulder buttons when the phone is in landscape mode. To enable gaming mode, simply squeeze the sides of the phone.
Under the hood, Asus upgraded the ROG Phone with 8GB RAM. It also has an additional 512GB for storage. Its battery rate is massive (4000 mAH) and its processor chip is impressive (overclocked Snapdragon 845). The latter allows you to hit 2.96Ghz rate as opposed to Qualcomm's standard rate of 2.8Ghz. The soon-to-be-launched ROG Phone also supports 802.11 WiGig connection. As such, you can wirelessly stream gameplay to a nearby monitor (laptop or TV) via the companion WiGig Dock.
Stores that sell laptop units predict that the ROG Phone will be the premiere gaming smartphone in the market today. It is certainly a premium phone in the Asus line-up.