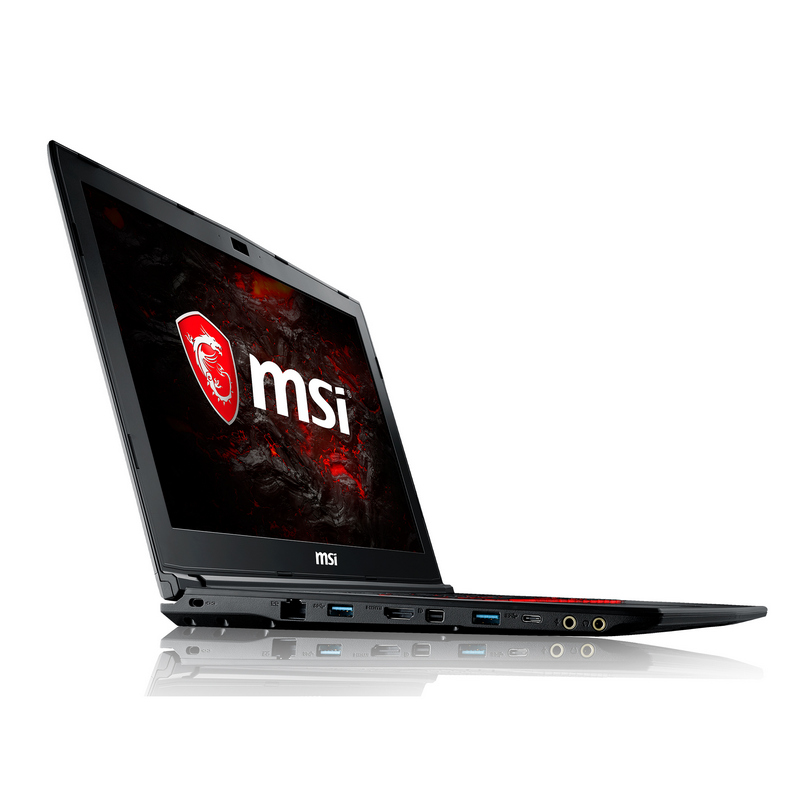 Is the MSI GL62M 7RDX a Good Gaming Laptop?
Stores that sell laptop units can attest to how popular MSI is among gamers. That's unsurprising since MSI manufactures an insane number of gaming laptops and accessories each year. One of the more popular models in its arsenal is the MSI GL62M 7RDX. This gaming laptop is one of the few loaded with Pascal graphics from NVIDIA and the Kaby Lake processor, yet still remains relatively inexpensive. The GL62M 7RDX hits the sweet balance between powerful performance and a cool design.
Overview
The MSI GL62M 7RDX is a beginner's gaming device that hits all the marks important to gaming enthusiasts.  It's fairly priced considering its specifications are beyond what you can expect from an entry-level gaming laptop. It also offers an 8GB RAM, 1TB hard drive storage space and a 128GB SSD. It's also portable. It's super thin and super light so you can easily bring it with you whenever and wherever.  
Design and Features
The GL62M 7RDX has full HD resolution. It runs In-Plane Switching technology that provides bigger viewing angles. To make the effect more notable, the screen needs a glass coating.
In terms of keys, the GL62M 7RDX boasts a built-in SteelSeries keyboard which is comfortable to use and easy on the eyes. It also has single backlighting. The touchpad is a bit offset to the left, nonetheless, it's sturdy and smooth.
For the laptop's case, MSI applies the one nearly all the MSI GL62M units has, but with the GL62M 7RDX, it's thinner and a bit different. Majority of the body is covered with matte black plastic. There are also thin red accents on the back.
Performance
Along with the new graphics card, the GL62M 7RDX comes with an Intel Core i7-7700HQ processor and 8GB RAM. The base clock of the CPU (2.8GHz) can be expanded to Turbo reaching, at the most, 3.4GHz. As such, the gaming laptop brings better results in general tests against its competitors.
Thanks to the new GeForce GTX 1050 graphics card, the GL62M 7RDX performs around 10% better in 3D and gaming efficiency than other entry-level devices. The Pascal generation graphics card enables a more effective cooling system that allows the machine to clock higher speeds.
The GL62M 7RDX is loaded enough to play modern PC games without a hitch. That said, it won't give you butter-smooth frame rates that high-end laptops deliver.
Connectivity
The ports on the GL62M 7RDX are abundant. On the right flank of the device, you have access to a USB 2.0 port and an SD card slot. There is also a fitted power jack. The right side also holds a few more ports: USB 3.0 Type-C (1), USB 3.0 ports (2), a mini-display port, an HDMI port and audio jacks.
For cabled internet connection, there is an RJ-45 port available. For a wireless connection, you have two choices: the Intel 3168 Sandy Peak 1 and the Bluetooth 4.0.
It's safe to say that the MSI GL62M 7RDX is a budding prosumer's choice. It's a cost-effective gaming device that can also be a cool desktop replacement.