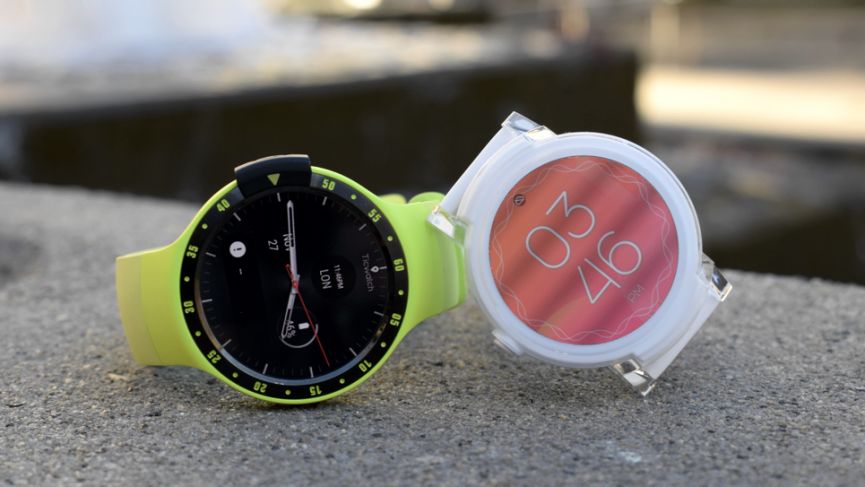 The Top 3 Smartwatches of 2018
Smartwatches have been around for a long time now. But it's only nowadays that they're getting mainstream attention. Stores that sell laptop units and wearable devices can thank Apple, Samsung, Huawei, and a few more brands for delivering marketable smartwatches. Through their efforts, a lot of people are now more inclined to see a smartwatch as a must-have device.
If you're shopping for a smartwatch, here are three of the best models on the market right now.
Price starts at $329
The Watch Series 3 is part-smartwatch, part-fitness tracker. This Apple smartwatch is the most updated in terms of technology, features, and style. One of the reasons why the Watch Series 3 tops the list is because it's a cellular smartwatch. In fact, it's Apple's first venture into cellular wearables. With it, you don't need your iPhone to make or receive calls and texts.
Furthermore, this eye-catching wearable device is heavily centered on fitness. It has built-in GPS that, compared to other smartwatches, is impressively accurate. It also comes with a 50m waterproofing feature. It's the brand most recommended by professional athletes.
Fitbit Ionic
Price starts at $299.99
The Ionic is Fitbit's first smartwatch. It features all the great things that long-time users of the brand enjoy, and more. Experts call it the best fitness-tracking gadget today.
The Fitbit Ionic has a versatile program. It has special features and settings for various activities like running, swimming, biking, and weightlifting. The wearable device has algorithms for monitoring different ranges of different workouts so that you get the most accurate result.
The device's GPS is also quite impressive. It can go head-to-head with the Apple Watch Series 3. But what's more notable is the Ionic's battery life. You can literally wear the smartwatch up to four days without removing it, even when you take a shower.
The only downside to this device (for some people) is that it's not cellular connected. But overall, the Fitbit Ionic is a cost-effective device that provides all the specs critical to people who track their exercise routines.
Price starts at $159
If you haven't heard of Ticwatch, you're probably not alone. It's a small brand, and relatively new, so it's not getting a lot of hype yet. But that's expected to change with the release of the Ticwatch E, also known as the best budget-friendly wearable on the market.
The fairly unfamiliar Ticwatch E is worth considering if you want a smartwatch that won't break the bank but also works exceptionally well. It has built-in GPS and a striking design. Moreover, it has an accurate heart-rate sensor so it's a good-quality fitness tracker too.
The great thing about the Ticwatch E is that, for its price tag, it provides all the important features you'd want from a fitness tracker. You don't need to take your phone out if you want to use it while exercising. On the flip side, unlike the Apple Watch Series 3, the Ticwatch E can't make or receive calls.