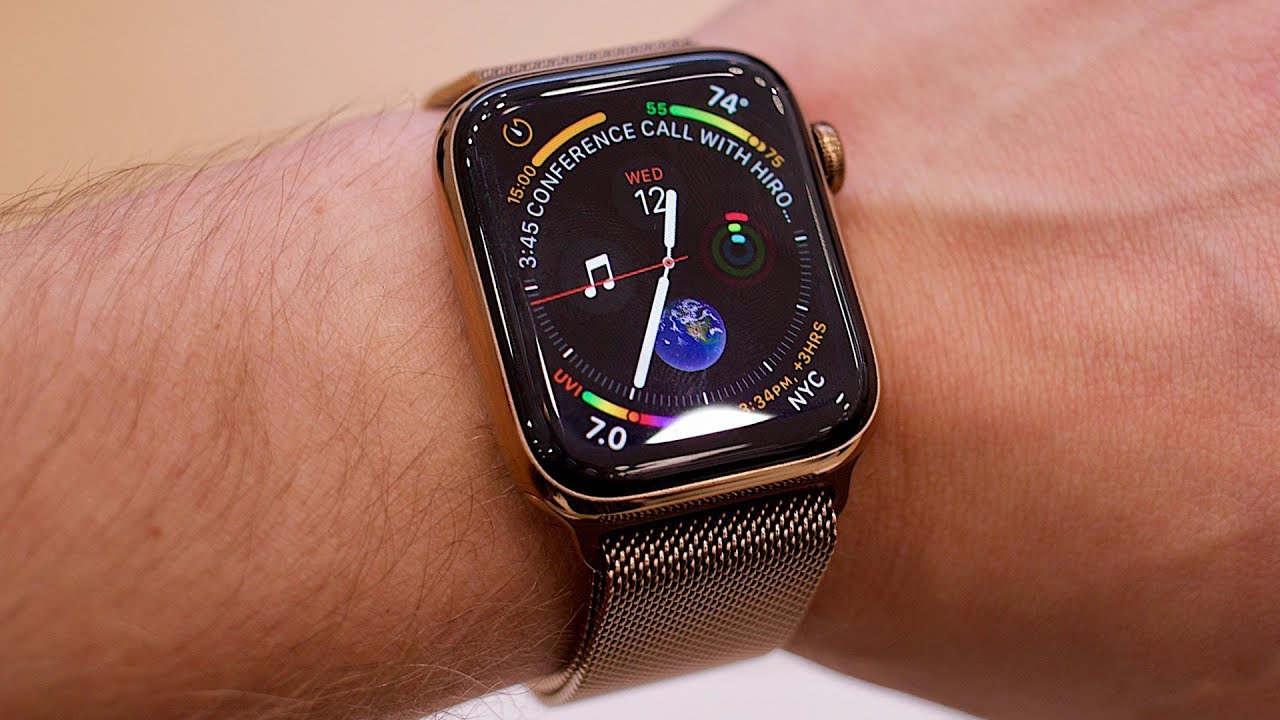 Apple Watch Series 4: A Hands-On Review
With Apple already accepting pre-orders for the all-new Apple Watch Series 4, many are wondering what kind of user experience they will get from the highly anticipated smartwatch. This is one of Apple's significant moves to consistently entice customers as they continue to sell iPhone and other mobile devices. So, to cut to the chase, here is a detailed guide to the latest Apple Watch, with our hands-on review.
Design
The screen area of the Apple Watch Series 4 gained a 30% size increase in comparison with Apple's past models. The now 40-mm smartwatch improved its screen size thanks to its edges and thinner bezels. The new watch, which now comes with curved corners, also highlights a crown that delivers haptic feedback as you swipe and scroll your way through apps.
A few upgrades also include a louder speaker, a faster processor, as well as a wireless chip. What's more amazing is the fact that these components enhance the watch's performance while making way for a slimmer body overall. The device, moreover, has electrodes located in the digital crown and the back sapphire crystal, meant to support their heart-monitoring functions.
The Series 4 is available in three sleek aluminum finishes: space gray, silver, and gold. It also comes in silver and space black stainless steel, as well as gold stainless steel, which comes with a Milanese band. Its bands can work with previous models of the Apple Watch.
Hardware
The smartwatch's upgraded speaker and microphone are aimed to reinforce the walkie-talkie feature of the watch. The feature comes with the software's latest version. The watch boasts a new system-on-a-chip (SoC) that showcases a 64-bit dual core processor, which makes the smartwatch perform twice as fast as its predecessors. Battery life, however, seems to have gone disappointingly unaddressed. We still only get a maximum of about 18 hours.
Health
The Apple Watch Series 4 has vastly improved in terms of its health features. For instance, the Breathe app, which reminds users to take deep breaths and can be used to help lower the heart rate, is now accessible as a watch face.
But one key feature of the smartwatch is Siri's responses to accidents such as slipping and falling. As the watch is set to keep track of the body's overall orientation, sensors are triggered upon a fall or a slip. Siri then immediately calls 911 if the user stays inactive for longer than 60 seconds.
With its electrode-embedded crown and back crystal, the watch can deliver accurate ECG readings as well. Thanks to its heart rate sensors, the watch can also alert users if it detects a low heart rate. This feature, however, will verify the reading four times before notifying users of instances of arrhythmia (irregular heartbeat or pulse), particularly atrial fibrillation (A-Fib) cases. Both the ECG feature and the A-Fib notification feature are recognized and cleared by the FDA.
Final Thoughts
With health features as the centerpiece of Apple's new smartwatch, the company looks to assist healthcare providers in analyzing vitals and dealing with accident-related morbidity cases. This proves to be another major step in utilizing these commercial smart devices to promote disease prevention.