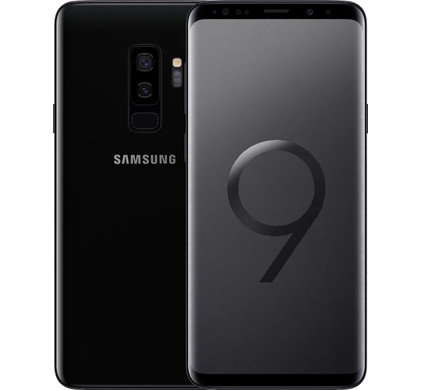 Top 5 Android Phones of 2018
Apple iPhones remain a popular choice among mobile users, but it doesn't offer much variety. If you're looking for something new, you might want to consider an Android phone. There's an Android device for everyone. These handsets come in all shapes and sizes. Some are sleek and waterproof. Others feature a massive display and three cameras. A single phone might even offer you everything that you need.
Listed below are five of the best Android phones in 2018.
Everything that Samsung's ever done right in the last few years, they added to this 6.2-inch handset. That's easily why the S9 Plus is one of the best smartphones of 2018. It features an incredible design with barely any bezels. Under its hood, the gadget is equipped with top-notch hardware and user-friendly Android software.
Samsung also added dual rear-facing cameras to improve low-light photography. Moreover, they moved the fingerprint scanner for easier access.
Another Samsung handset that boasts several upgrades is the Galaxy Note 9. It is undeniably one of the highest-spec phones available today. Of course, that means a Note 9 won't come cheap. Compared to the S9 Plus, this 6.4-inch handset features better battery life. Its iconic S Pen stylus is also new and improved. For creative professionals and anyone else who's a power user, the Note 9 should be one of your top picks.
Google's Pixel 3 is one of the best mobile devices you can purchase today. It beats many Android phones in terms of performance. Its single rear lens camera is also exceptional as it lets users snap wider selfies. Its design also won't disappoint. The Pixel 3 comes with an all-glass back that enables wireless charging. But what gives this handset an edge over other Android handsets is its AI-powered call screening feature.
The OnePlus 6T is perhaps the most affordable top-notch Android phone you can get this year. It features a fingerprint-on-display scanner, so all you have to do to unlock your phone is to place your finger on the display. OnePlus also equipped it with a Snapdragon 845 processor, incredible dual-rear cameras, and the latest Android Pie. All of that you can get for hundreds of dollars less than its rivals.
It has been an incredible year for Chinese firm Huawei. Their P20 Pro has been well-received by tech enthusiasts all over the world, making it the best Huawei phone by far.
This 6.1-inch smartphone comes with an amazing rear camera and long-lasting battery life. Huawei added a triple camera setup to improve its low-light mode. As for its battery, a single charge can make the phone last an entire day. However, you might need to order it online as it's not available in the US.
Android phones come in all shapes, sizes, colors, and price points—features that you won't find on an iPhone. Think about your options. When you're ready, sell iPhone units and buy the Android of your dreams.