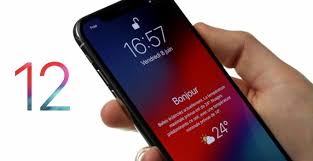 You Should Definitely Update Your Phone to iOS 12 GM
If you haven't updated your iPhone to iOS 12 GM, then you should definitely get right to it. The new Apple OS had gone through rigorous beta testing that took almost a year to complete.
According to AppleInsider, the company issued "more evaluation versions than ever before." In addition, it states no new wallpapers will come with this updated, despite the fact that this is usually a staple feature whenever Apple updated device operating systems. However, it also mentioned that new wallpapers will be exclusively available to iPhone XS and XR owners.
The official release was on September 17. This means it has gone from beta to full-on consumer-grade operating system. if you haven't updated it yet, here are a few reasons why.
The New Features of iOS 12 GM
Just like any iOS update in the past, the new update will give your existing phone an exciting array of new features. Even better, it'll cause your phone to share some features with the newest Apple flagship phones, the iPhone XS and XS Max.
Here is a list of all the features you'll enjoy after the update:
Memoji:

Animated emojis that imitate your emotions using your phone's front-facing camera

Group Notifications:

Customizable notifications

Improved Battery Life and System Performance:

A few optimizations specially made for each Apple phone

Siri Shortcuts:

Voice-activated shortcuts
According to Tech Radar, over the course of its three-month beta testing, it can attest to the virtually bug-less system.
How to Install the Latest iOS 12 GM Update
If you're not sure how to proceed in updating your device, it just takes a few easy steps:
Make a Backup of your device using iTunes (here's how to do it swiftly)

Tap Settings

Head to General, then go to Software Update

Tap Download and Install

Enter your passcode

Wait until the download and installation finishes

The phone will restart and then you're all set!
However, if you're using your phone and can't update on the go, you can use iTunes to download and install the iOS 12 update for you at a later time.
Install the latest version of iTunes

Connect your device to your computer

Open iTunes

Select Your Device

Select Summary and Check for Update

If it finds the iOS 12 GM, then click Download and Update

Enter your passcode

Then, it will start downloading and installing the new OS to your device
Just like all previous OS updates from Apple, the iOS 12 GM is free to download. However, it will take quite a while to download and install on your phone given its size.
In addition, you may want to download it using Wi-Fi because it will burn through your monthly data allocation if you choose otherwise.
So is it time to sell iPhone units that you've been using for quite a while now so that you can transition to a new phone? Maybe not just yet. Try the iOS upgrade first, then see if the new features shared with the new Apple flagship phones are worth it.