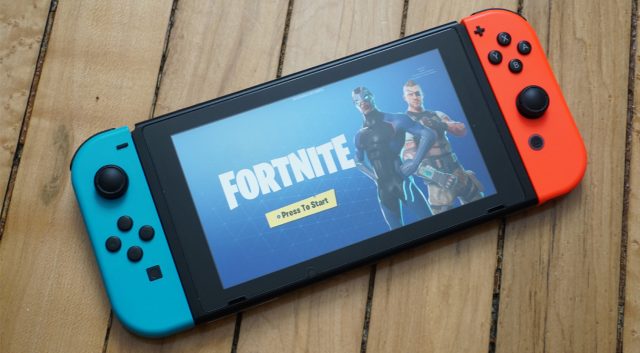 A New Nintendo Switch Console May Be Released in 2019
Big news for fans: Nintendo could be set to launch a new version of Nintendo Switch in the latter part of next year, according to the latest report.
The news came from The Wall Street Journal, mentioning that "suppliers and others with direct knowledge of the plan" confirm the story.
This is exciting news, as the brand has been known to release several versions of their consoles. Nintendo 3DS is one such example, where an XL version was followed by a New version, a 2DS version, and more.
Retailers that sell cell-phone units and gadgets are keeping a close eye on this story, as a brand new and improved Nintendo Switch console will potentially be a hit among gaming enthusiasts.
Hardware Upgrade
There are strong speculations that the hardware will be updated to improve efficiency and quality.
The Wall Street Journal reported that the company is looking into replacing the lower-end liquid crystal display used on the current version of Switch and opting for more updated technologies that will make it brighter, thinner, and more energy-efficient as a handheld device.
However, the upgrade would probably not venture as far as using the OLED panels seen in Apple's iPhone X line.
The report says that while Nintendo is still debating hardware and software considerations, screen upgrades are in the works.
Nintendo Switch Enthusiasm
This likely upgrade will be a welcome one for both the company and its fans, as the Switch console has a huge following worldwide, having sold 20 million units in 2017 alone.
According to Shigeru Miyamoto, Nintendo's Creative Director, the biggest appeal of Nintendo Switch is the fact that it can be played practically anywhere and can be conveniently used for competitive gameplay via wireless connection.
Nintendo may be keen on continuously improving Switch, which is the company's fastest-selling console, to help maintain players' interest toward the device.
But before gamers start having doubts about their current console, it's rumored that this more advanced version of Nintendo Switch will not be packaged as a replacement. Rather, it is set to be a companion to the first device. Indeed, offering a more advanced version of the Switch can be an effective way to sustain the line without promoting any trade-ins or sales of second-hand units of the first iteration.
Date of Release
Predictions say that the new hardware is set for the second half of 2019, so owners of the current version still have ample time to enjoy their console, especially in the upcoming holidays.
However, some sources suggest that Nintendo is aiming to release the console a bit sooner – around Summer 2019.
Speculations aside, there is no definite word yet from the gaming giant, and Nintendo will likely neither confirm nor deny these plans anytime soon.
In the meantime, while we wait for Nintendo's official statement, one sure thing that we can focus some of our excitement on is the upcoming release of Super Smash Bros. Ultimate on the 7th of December.