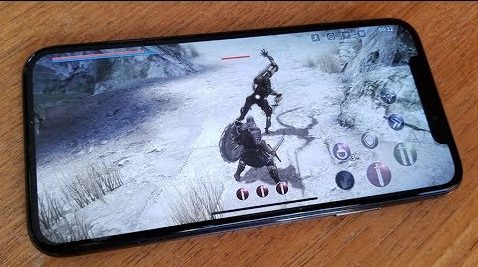 The Best iPhone Games of 2018
There are tons of shops that sell cellphone units. And then there's the App Store, a one-stop shop that sells tons of iPhone games. Both are saturated with products that sometimes the abundance of items can be a hindrance in finding the best ones. Thank goodness for "best of" lists online. With a little research, you can narrow down your choices. Today, we'll help you focus on only the best iPhone games of 2018.
If you're looking for a grand adventure without getting out of your chair, then you absolutely need to play Broken Sword 5. This adventure game is all about a vast, globe-trotting, and exciting voyage with lots of intriguing plots and conspiracies. Broken Sword 5: The Serpent's Curse is the latest in the addicting series. The story follows George and Nico, the series regulars, on a thrilling quest to solve the secrets of the Serpent's Curse. Basically, their—and your—goal is to save humanity from the disaster caused by the curse.
If you love old-fashioned adventures, then better download Broken Sword 5 now for only $4.99.
Fans of Katamari Damacy highly recommend Donut County. This well-loved indie game is all about a mysterious hole in the ground. It's also about the raccoons and their insatiable need to collect anything they can get their hands on, particularly garbage. Your goal is to move the hole in the ground to swallow different objects. There are various levels in the game and as the hole swallows more and more objects, it gets bigger and bigger. But you don't just swallow all of the objects. Some are puzzles that must be solved. Some of the items, when put together, will generate surprising—and helpful—results.
Donut County is available on the App Store for $4.99.
Framed
If the man considered to be an auteur of video games likes a game, then you can guarantee it's worth playing. In fact, Hideo Kojima doesn't just like Framed, it's his favorite game of the year. And so, it's not a surprise that Framed is one of the best, most recommended, and most played iPhone games of 2018.
Framed is a noir-puzzle game presented in comic book form. It's a mystery thriller with high-speed chases and challenging riddles. The best thing about Framed is that you can control the comic book. You can slide the panels around to change the course of the story. And each page is packed with new plots built into the story.
Framed only works on mobile phones. It's available on the App Store for $4.99.
Reigns
If you want to reign in your own adventure, then go for Reigns. This strategy game is set in a fictional medieval world where you are the monarch. Swipe left or right to accept suggestions from your advisors or choose another path. And like many monarchs, you need to balance the needs of your kingdom with those of the military, church, and your personal interests. And of course, your life is always in danger. It's up to your tactics whether the suggestion you've accepted or rejected will lead to your untimely death. Play Reigns over and over again for only $2.99.