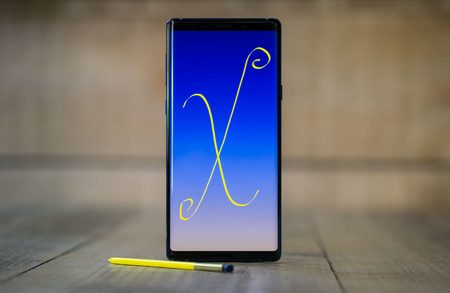 Samsung Galaxy Note 9 Sports New Features and Is Still the Best Phablet Option
Samsung is one of the biggest mobile giants nowadays, and their reputation for innovation is evident in the Galaxy Note Line.
Since its launch about two years ago, it was the first line to showcase the biggest screen offering and the first to make phablets a thing. It was also the first multi-window software that can run two apps simultaneously.
Its latest iteration, the Galaxy Note 9, is still packing some new features, like a stylus that can also function as a remote control.
It truly is the biggest Android phablet available on the market right now, and retailers that sell cell-phones are quite confident of the consistent draw that the brand and the Galaxy Note line brings.

Key Features and Specifications
Samsung Galaxy Note 9 is even bigger than previous models, sporting a 6.4-inch Super AMOLED display. This is the same stunning screen you see in Note 8 and Galaxy S9.
Whether you're watching your favorite series, or playing apps and games, you are treated to a massive screen combined with richly vivid and colorful OLED capabilities. Personally, I think this trumps LED panels especially under direct sunlight.
The key innovation is the S Pen, which also serves as a remote control. It's a handy tool for making custom notes and illustrations. It also boasts of seamless connectivity via Bluetooth. Using the pen as a remote a few feet away from your device, you can take selfies, give presentations, choose music, and so forth.
The S Pen's battery is also hassle-free, with the pen automatically charged when slotted on the bottom of the phone. Recharging fully takes less than a minute, too.
In terms of the camera, the dual setup has AI capabilities. It can recognize more than 20 different types of scenes and be adjusted through customized settings to give you ideal images. That means it can automatically configure optimal settings for scenes like beaches, backlit portraits, snow, and white balance.
This latest smartphone also displays a fingerprint sensor, placed under the dual lens camera for easy unlocking.  
Another great feature is the water carbon cooling system. This ensures that you enjoy high performance and keep the device from overheating.
The Note 9 has the biggest battery pack in a Samsung handset, with 4,000 mAh power pack. Despite the upgrade, this proved to have only marginally noticeable change on the battery lifespan.
As for color options, Note 9 comes in two eye-catching hues: Lavender Purple and Ocean Blue.

Bigger Phone, Bigger Price
The only downside with all the features the Note 9 has is the price that comes with it.
It starts quite steep at USD 999 for the 6GB model with 128GB storage. Major providers like AT&T, T-Mobile, Sprint, Verizon Wireless, and Xfinity carry the device.
With prices comparable to iPhone devices, this is an ideal option for power users who spend a lot of time working and enjoying numerous features of a phablet and are looking to purchase the best in the market.