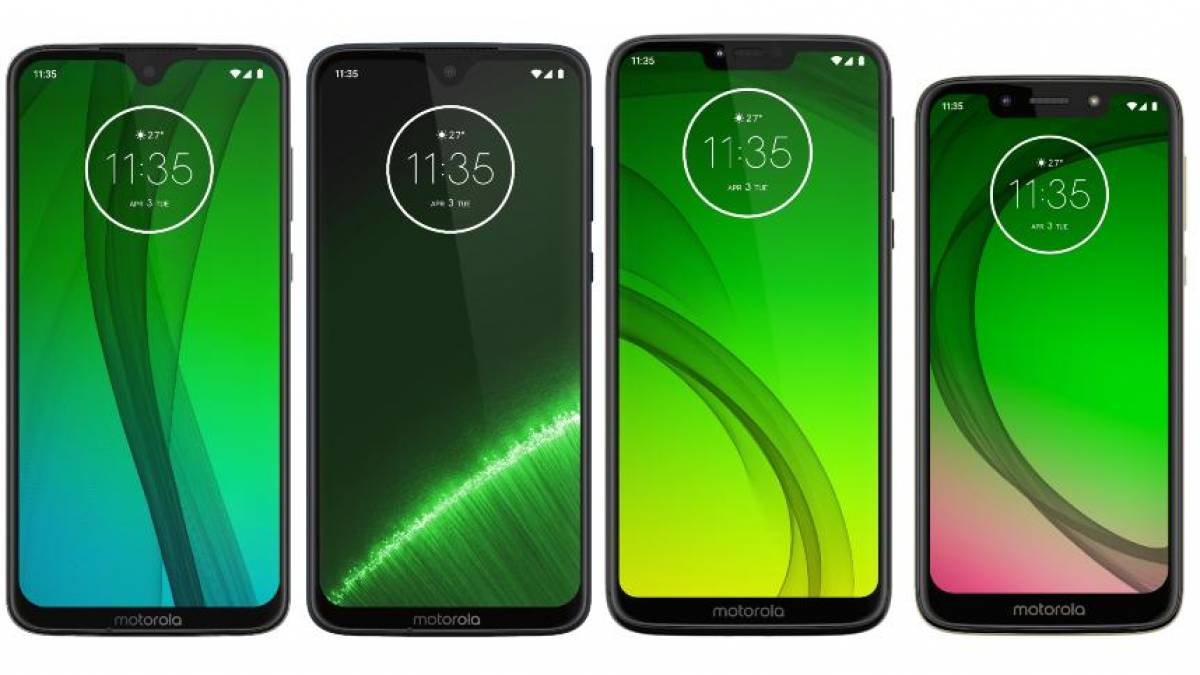 Moto G7, G7 Plus, G7 Power, or G7 Play: Which Budget Phone is for You?
Flagship smartphones become more expensive each year, but they don't always come with significant upgrades. Fortunately, budget phones these days no longer have the shoddy build, fuzzy screen, and dull camera that low-cost smartphones were known for back in the day. They have plenty to offer, and some can even compete with their more expensive counterparts.
Motorola has already added four new phones to their 2019 lineup, including their Moto G7 flagship. Let's see how it fairs against the other three additions: G7 Plus, G7 Power, and G7 Play.
Specs
The 6.2-inch G7 is Motorola's flagship model. Under its hood, it sports a Snapdragon 632 chip and a 3,000 mAh battery. At its rear end, you will find a 12 and 15-megapixel dual camera. Meanwhile, its front-facing, 8-megapixel snapper is intended for selfies.
Motorola's premium model—the G7 Plus—is slightly higher-end. Equipped with a Snapdragon 636 chipset, this smartphone offers more power than the flagship model. It also delivers better photos through its 16 and 15-inch dual cameras. Even the selfie cam is more impressive with 12 megapixels. Other than these, the G7 Plus has the same specs as the flagship, including its display and battery features.
Both the G7 Play and the G7 Power may have the same processor as the flagship model, but these smartphones still aren't quite in the same league. Featuring a 5.7-inch display, the G7 Play is significantly smaller. Its resolution is also lower. The G7 Power may not have the same top-tier specs as the flagship but it does have the highest battery capacity of the group with a whopping 5,000 mAh battery. Another feature that these two budget phones have in common is a single rear camera, both of which have 8 megapixels.
Unlike a lot of phones these days, these mid-range Motorola phones still have a headphone jack. They also have a USB-C type connector.
Features
All four Motorola phones feature a water-repellent P2i nano-coating. They run on the Android 9.0 mobile software and have fingerprint sensors at the back portion of the device. Except for the G7 Play, these Motorola phones offer TurboPower charging. The G7 Play, on the other hand, has a front-facing flash, which the other three phones don't have.
The G7 and its higher-end model can both capture videos in 4K resolution. Meanwhile, these lower-end phones can manage 1080p, which is still pretty decent.
Price
Motorola's flagship smartphone—the Moto G7—starts at $299. As for its premium version, the G7 plus costs at least $340. The G7 Play and Power, on the other hand, have a significantly lower price tag: both models start at $199.
Looking to buy a new phone that won't break the bank? Motorola's four new mid-range smartphones might be perfect for you. Find the best one that fits your needs. If you prefer, you can exchange or sell your old cell-phone unit to get your hands on one of these gadgets.