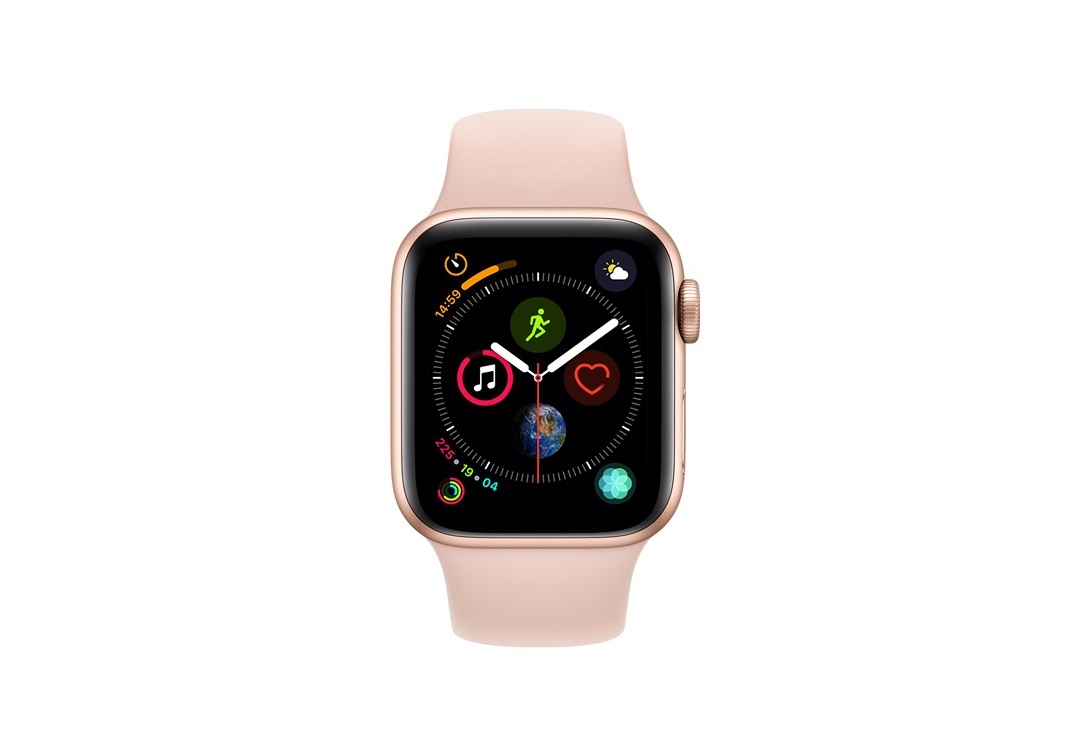 3 Essential Smartwatches for Business Professionals to Wear in 2019
There's a reason why smartwatches sell more than cell-phones in this digital age. With more and more millennials taking on professional roles, the business world has also taken an interest in the increasingly popular devices.
Smartwatches not only serve as accessories to the usual corporate ensemble; they also preserve the wearer's sense of urgency. Thanks to these devices, business professionals can now create messages or make calls "on-the-wrist" while recording their steps and heart rates on top of completing their daily tasks.
But with more of the device popping up in the market, which one should business professionals wear? This article lists three of the best smartwatches that are perfect for busybodies to wear this year.
Apple Watch Series 4
Hands-down, the Apple Watch Series 4 tops most smartwatches in the market today. User-friendly, consistent, and customizable, this device includes many features that wow even non-enthusiasts.
Compared to its previous series, the new Apple Watch installment has increased its case size and buttons and slimmed down its body. Users may now enjoy the device's OLED screen, which maximizes their viewing experience.
Running under Apple's WatchOS 5 and powered by the new S4 dual-core processor, no other smartwatch has exhibited a cleaner and smoother performance than the Apple Watch Series 4. Its speaker has also improved, which should make it easier for business professionals to have a conversation outdoors or in a busy street.
The Apple Watch Series 4 also boasts of a GPS, a swim-proof case, a heart rate monitor, and additional built-in workout plans. Soon, the device will add an electrocardiogram feature, which should help watch out for irregular heartbeats.
The battery, which lasts only 18 hours long, may prove to be a downside for most users. While an Apple Watch trend, it's still considerably shorter compared to its contemporaries.
Before slapping it onto their wrists, business professionals should know that the device needs an iPhone in order to work—a yay for iPhone users but a bummer for Android handlers.
Unsurprisingly, the watch is pegged for $399.
Samsung Galaxy Watch
Of course, Android users also get to enjoy their version of a smartwatch. Over time, its high-tech features, which includes NFC, GPS, and a heart rate sensor has made the Samsung Galaxy Watch increasingly popular.
The Samsung Galaxy Watch closely and stylishly resembles a traditional watch. Business professionals would likely be impressed with its rotating bezel—a function that would allow for easy navigation while keeping the 1.3-inch AMOLED screen fingerprint-free.
Operated by Samsung's Tizen software, this smartwatch also consists of a 4GB internal storage space for music, a heart rate monitor, fitness tracking, GPS, and motion recognition.
Busybodies can even work out without a phone as the device connects to Bluetooth headphones. Considering that it supports Spotify playlists and an array of fitness apps, this feature already proves to be an exciting deal.
Users may also choose between two case sizes and variety of straps and colors, mainly silver, black, and gold.
The market price for the Samsung Galaxy watch is around $300.
Fossil Sport
For business professionals who enjoy incorporating their busy lives with other worthwhile activities, the first Fossil smartwatch to operate under Snapdragon Wear 3100 is the perfect match.
Fossil Sport, which runs on Google's new WearOS version, has improved its battery length and performance, making it a device to watch-for in the market.
Lightweight, slick, and ready for everyday use, this smartwatch offers a heart-rate sensor that allows users to manually check beats per minute with an option to set to automatic. Thanks to its new chipset, the device allows users to scroll through the menu without much lag.
Furthermore, Fossil Sport's AMOLED display of 1.2 inches maintains visual sharpness and brightness even when exposed to daylight. This device, which battery life lasts for as long as 24 hours, is also ideal for business professionals who are out working day and night.
Users will be glad to know that the watch weighs so lightly that it feels almost nonexistent on the wrist. This is due largely to the device's nylon case bottom and aluminum top, which creates the perfect combination of comfort and functionality. This makes Fossil Sport an even more ideal choice for business professionals, whether they want to use the gym, attend a function, or go to work.
Available in two case sizes and six original colors, Fossil Sport sells for $275.