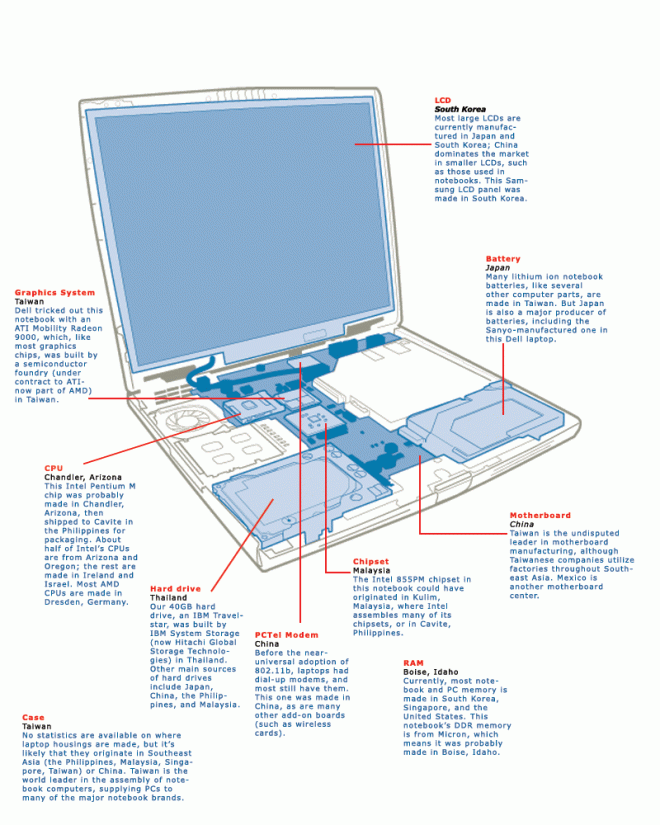 How to Sell Used Laptop Parts
When your laptop no longer works, you can donate it, send it to a recycling center, or better yet—earn money by selling it for spare parts.
People are now wiser about the way they handle laptops and other electronic devices. This is partly due to widespread knowledge about the toxic materials in these gadgets, which can harm the environment if they are improperly discarded.
You can offer the following components of your laptop for sale:
RAM
Motherboard
LCD display
Keyboard
Power adapter
Fan or heatsink
Battery
CPU
Hard drive
Video graphics card
Sound card
Speaker
Optical drives
Tekmoz, Instructables, and Techwalla can take you through the steps in disassembling your device.
To prepare your laptop parts for sale, remember to:
Transfer all the data—pictures, contacts, music, and other files—that you want to keep to an external drive or online through Google Drive, Dropbox, or iCloud.
Remove authorization for registered programs like Microsoft Office or Adobe Creative Suite.
Delete any sensitive files using CCleaner, Eraser, or File Shredder. You can also choose to "empty trash securely."
Clear your browser history so that your personal information, passwords, and possibly bank details won't be retrieved when your laptop changes hands.
Uninstall all programs. Many programs keep a record of your personal data, including credit card details, such as software and game purchase platforms like Steam.
Clear your laptop's hard drive by performing a factory reset.
'Packaging' Your Old Stuff
· Make them look new.
The parts you plan to sell will become more marketable if they don't look old, worn, or dirty. Take time to clean them using a little isopropyl alcohol.
· Supply good photos.
Put your product on top of a clean surface and have plenty of lighting when you take a photo of it. Provide a combination of high-resolution close-up and wide shots. The numbers or specific markings of component parts need to be photographed up close.
To avoid any complaints from buyers, take photos of areas where the laptop part may have sustained scratches or damage.
· Provide an organized but concise written description.
You don't need to write an essay, but be honest and precise. Include flaws or missing parts if there are any.
Seek help from friends or online resources such as Tech Guided to list the technical details of the old parts you are selling.
· Decide on a good price.
You can use the current retail price as a benchmark for your sale price if your parts are relatively new. You can reduce the value by $100-$200 if they have any blemishes or problems, or you can check sites like eBay's advance search tool and see the amount people normally pay for similar second-hand items.
Final Tips
Remember that, similar to selling cell-phones and other gadgets you no longer need, the demand for second-hand laptops depends on how old they are. It's easier to find buyers if they are below five years old.
Be aware of selling fees and shipping costs. When you decide to sell your parts to Gadget Salvation though, shipping is free! Get more details about shipping your items in our FAQ page.