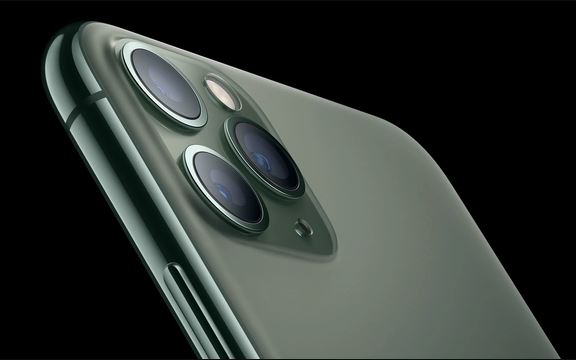 What Should I Do with My Old iPhone Now That the iPhone 11 Is Here?
September 10 marked the unveiling of Apple's newest trio of iPhones: the iPhone 11, the iPhone 11 Pro, and the iPhone 11 Pro Max. You might have different reasons for getting the new iPhone, but the question remains: what do you do with your old iPhone?

iPhone 11 Features

The new models have a longer battery life. The A13 Bionic processor, the fastest chip in any smartphone, gives the phones a performance boost. The latest Neural Engine allows for more efficient real-time photo and video analysis.

Photography enthusiasts might want to take a look at the iPhone Pro and Pro Max's rear cameras, which are equipped with different lenses: wide, ultrawide, and telephoto. This camera system has been engineered to work seamlessly, allowing you to take more beautiful photos, even in low light.

With a new set of cutting-edge features that offer an improved user experience, you might consider getting one of the latest models, which start at $699.

What to Do with Your Old iPhone

Instead of throwing your old iPhone and letting it go into a landfill, you may want to consider some other options to give it a new lease on life.

Sell it or trade it in. With the launching of the new iPhone models, now might be a good time to sell your old iPhone. Used and even broken phones can still fetch a competitive price.
There are numerous online marketplaces that you can check out if you want to sell your iPhone yourself, and they can offer you pricing guarantees as well as competitive pricing data for your product listing.

Before you sell your old iPhone, remember to keep your data and other personal information safe:


Back up all your data by using a storage device or a cloud storage service.
Disable the "Find My iPhone" feature.
Wipe your phone's data clean and restore your unit to its factory settings.
Remove your SIM card, as well as any casing or screen protector.
Donate it. You might consider donating your old iPhone to a worthy cause. Programs such as Cell Phones for Soldiers recycle and refurbish old units to provide aid for service members stationed overseas. Secure the Call and the National Coalition Against Domestic Violence also recycle and refurbish old units to provide services such as general assistance and crime prevention.
If you're looking for more creative ways to use your old iPhone, here are a couple of options:

Dedicated dash-mounted navigation system and camera. Older vehicles that don't have built-in navigation can benefit from an old phone used as a navigation system. You can even turn it into a dashcam.


Baby monitor. There are apps that can turn your old iPhone into a dedicated baby monitor.
There are many options available if you're wondering what to do with your old iPhone, from selling it to repurposing the unit. If you want to get the most out of your gadget, check out your options and find out which one works best for you.