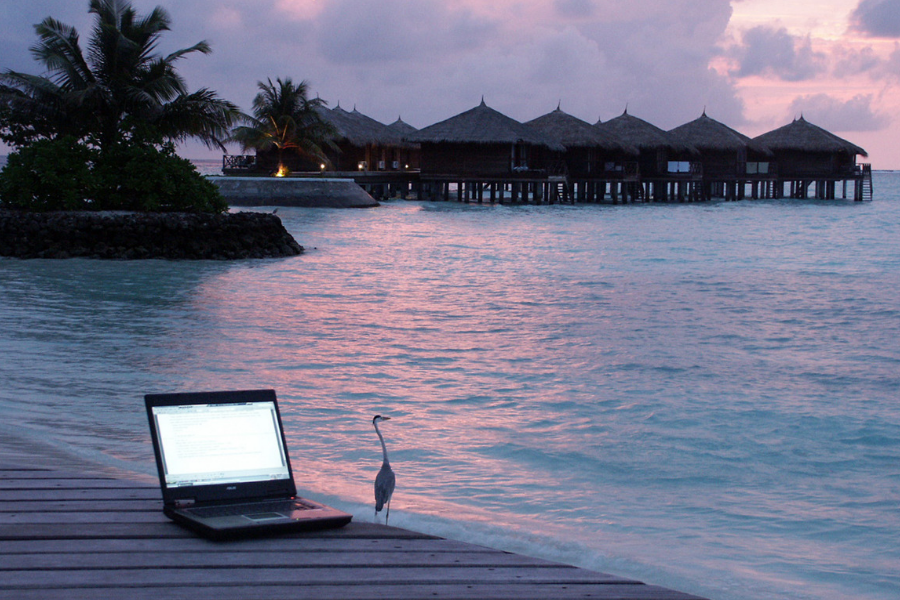 Top Picks for Travelers' Laptops
Laptops are still an important travel gear for many people in this age of remote working and a thriving tourism industry. Your smartphone can be enough for taking photos and keeping in touch. But if you're traveling on company business or work as a writer, video creator, or photographer, then you'll definitely need a laptop.
When talking about laptops for so-called digital nomads, four features are crucial over others: weight, battery life, versatility, and storage.
Notebooks, Chromebooks, Ultrabooks, and several MacBooks are ideal for travel because they have sufficient storage despite being lightweight, have long battery life, and are versatile when it comes to functionality.
Notebooks refer to your basic budget laptops with around 16GB of storage and Windows 10 operating system. Meanwhile, Chromebooks are unique laptops because they run on Google's Chrome OS, meaning users have to be online to use them.
The term Ultrabook was coined by Intel Corp in 2011 as a marketing term in light of its competition against the MacBook Air, which is another suitable laptop for travel. Today, the term Ultrabook loosely refers to a super slim laptop.
Best Chromebook: Asus Chromebook Flip C434
The main feature of this 14-inch Chromebook, larger than its 12.5-inch C302CA predecessor, is its 360-degree hinge design that allows you to flip the display all the way to the back so that you can use it like a tablet. The 3.1-pound product also has a backlit keyboard and battery life of 10 hours.
Best Travel MacBook: MacBook Air 2019
The 2019 MacBook Air has a 13.3-inch high-resolution Retina display with 8th-gen Intel Core i5 CPU and USB-C Thunderbolt 3 ports.
It's lightweight at 2.8 pounds and has a battery life of up to 12 hours. MacBook Air also features a Touch ID fingerprint system and T2 chip for security.
Best Travel Laptop for Photo and Video Editors: MacBook Pro or Dell XPS 15
Both the 15-inch MacBook Pro and 15-inch Dell XPS 15 will work well for individuals who need to work on photos and videos while traveling.
Both products have up to 32GB of RAM. You can opt to upgrade your MacBook Pro with an AMD Vega 20 graphics card containing 4GB of HBM2 memory. Meanwhile, the Dell XPS 15's top selling point is its 4K OLED screen. Both laptops weigh below 5 pounds.
Best 2-in-1s: Microsoft Surface Book 2 or Lenovo Yoga 920
Some laptops are called 2-in-1 or hybrids because they combine the functionality of a laptop and tablet.
The 15-inch Microsoft Surface Book 2 is considered a premium hybrid due to its suite of superior features, including a 3.2k x 2.1k high-resolution display, an Nvidia GeForce GTX 1060 graphics card, and up to 17 hours of battery life.
Meanwhile, for a cheaper alternative, the 13.9-inch Lenovo Yoga 920 weighs just around 3 pounds. Power-packed with a 4K UHD touchscreen display, it works fast thanks to its 1TB SSD.

Work on your documents, images, and videos with ease and efficiency anywhere in the country or the world. Visit your favorite store that sells laptops today and choose the model that suits your travel needs!