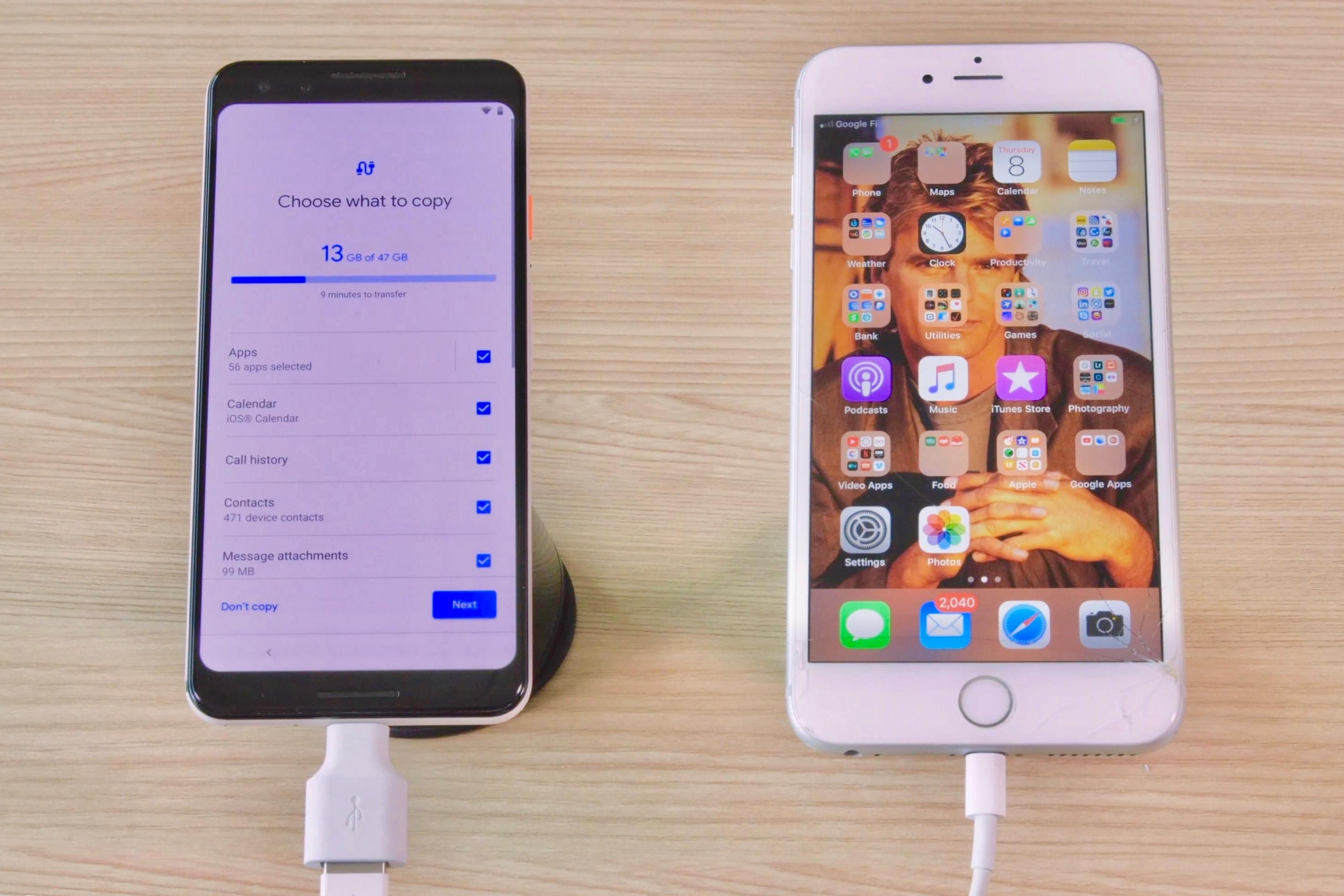 How Do You Transfer Your Files From You Old Android Phone To Your New iPhone Or iPad?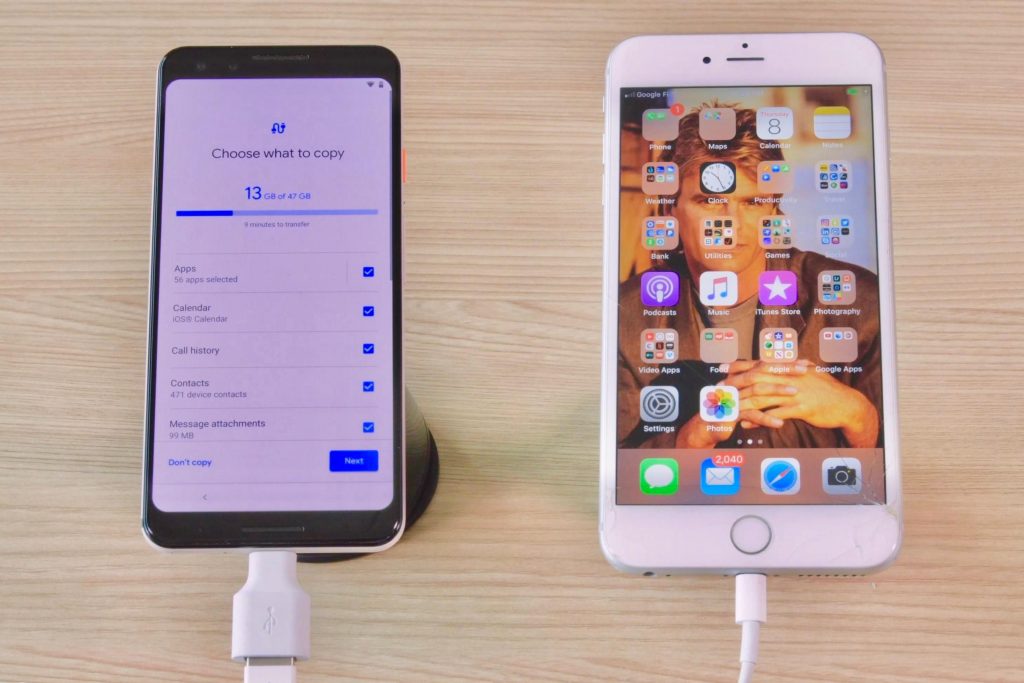 It was a difficult decision, but you're ready for the Apple experience. Now comes the hard part: how do you transfer your files from your old Android phone to your new iPhone or iPad? Fortunately, iOS devices were designed to make things easy.
Move to iOS
While Google and Samsung produced a quick way to switch from iPhone to Galaxy Note and Pixel 3, Apple developed something similar. Move to iOS is an Android app by Apple that allows the direct transfer of data from your Android device to your iOS device. The app, which works with Android 8.1 and earlier, transfers photos, videos, contacts, mail accounts, message history, website bookmarks, calendars, and even Android apps that are available at the iOS App store.
Transferring Data
Transferring content from Android to iOS may take a while, so it's best to do it during your downtime, or before going to bed. This step-by-step guide should help you get started.
1. Connect your Android phone to Wi-Fi. If Google Chrome is your browser, make sure it's updated before beginning the transfer. This will be critical when transferring your bookmarks.
2. From the Google Play Store, install Move to iOS, open it, read the Terms and Conditions, tap Agree, then click Next until you land on a Find Your Code screen.
3. Switch on your new iOS device. Follow all instructions until you reach the Apps & Data Screen. Select Move Data from Android, then Continue. A six- to ten-digit code will appear. If you're transferring to an old iOS device, you'll find the Apps & Data screen by going into Settings, then General, then Reset. Tap Erase All Content and Settings and your device will restart as it was when new.
4. Input the six- to ten-digit code into your Android device.
5. You'll be directed to a Transfer Data screen, which will prompt you to select the content that you wish to move to your iOS device. Tap Next.
6. The transfer will now begin. Wait for the loading bar on your iPhone to finish before doing anything else. Afterwards, follow the instructions on screen to finish the setup in your iOS device.
7. Download any free apps that are available on the App Store. You'll need to purchase any paid Android apps on the App store.
Some Notes on Switching
When moving data to iOS, you can manually transfer everything else, such as books, passwords, PDFs, and music. You can also download them to your computer using the Android File Transfer app, then adding and syncing them to iTunes or uploading to iCloud Drive. If you're using a newer Android version such as Android 9 PIE and Move to iOS doesn't work, use third-party apps for Macs and PCs to transfer your data. On the other hand, there's no need to move files in your Google ecosystem, as several Google apps are already available on iOS. That said, you're ready to enjoy your iOS device! Just make sure you thoroughly check your Android device before you sell your cell-phone or destroy it to keep your information secure.