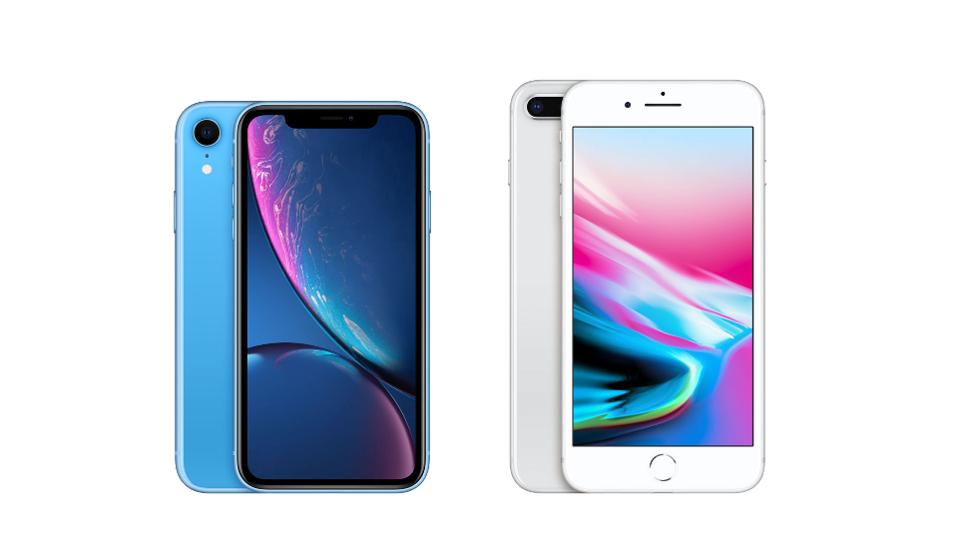 iPhone 8 vs. iPhone XR: Which One is Worth It?
The iPhone 11 is making profitable sales, while the iPhone 12 is set to debut next year. However, that doesn't mean that previous Apple favorites iPhone XR and iPhone 8 are forgotten. It might be a great idea to sell iPhones that you no longer need to bag either of these now more affordable models. With renewed prices and highly advanced specifications, which phone is the better option for you? Let's find out.
Design: Classic Vs. Bold
One of the main differences between the two their appearance. The iPhone 8 dons that classic iPhone bevel with a home button, while the iPhone XR has the notch first encountered in the iPhone X. For iPhone X users, this meant a bigger screen despite being a smaller device than the iPhone 8. With the iPhone XR being fairly bigger and heavier than the iPhone 8, this won't have the same effect. On the other hand, long-time iPhone users will likely find the iPhone 8's home button easier to manage from muscle memory, with the TouchID providing an especially simpler way to open your phone. Moreover, the iPhone 8's array of colors is more straightforward with Silver, Space Gray, and Gold. iPhone users looking for a more unique set of colors, however, would appreciate the iPhone XR's selection of Black, Blue, Coral, Red, and White.
Specs: Standard Vs. Upgrade
Both cameras for the iPhone 8 and the iPhone XR remain at 12 megapixels, with the latter having only a few additional features such as Depth Control, Portrait Mode, and Animoji control. Also, since the XR no longer has the classic home button, it uses FaceID to unlock. The screens of the iPhones 8 and XR differ significantly. The iPhone 8 features a 4.7-inch display ideal for a handheld device, while the iPhone XR offers a much bigger 6.1-inch liquid retina display. An additional advantage of the notch-wielding iPhone XR is its immersive viewing experience, which is perfect for gaming and Netflix-bingeing. Some may prefer the iPhone XR's A12 Bionic chipset, which means faster apps, better performance, and increased battery life. However, the iPhone 8's A11 chip is still 70% faster, with a 30% performance bump in the graphics department compared to its predecessor. Their remaining features are similar, as both the iPhones 8 and XR include wireless charging and a memory that goes up to 128 GB. Both phones also have the same LCD IPS panel technology, providing a strong viewing angle, more vibrant colors, and light visibility.
Price: Affordability vs. Luxury
The iPhone 8 is now the cheapest iPhone in the market at $449. It's a sweet deal, considering its 15W fast battery charging, 326ppi density, and 7-megapixel front-facing camera. On the other hand, the iPhone XR is a pricier $599. This $150 difference accounts for faster performance, a larger display, and generally upgraded features.
The Verdict
Look, features, and price all play a part in choosing a new iPhone. If you prioritize cost, then the iPhone 8 would best suit your needs. It exceeds the performance of its predecessors while offering a low-budget upgrade that sets it apart from its successors. On the other hand, the iPhone XR offers a much more impressive set of upgrades, from display to specs to execution, as long as you don't mind shelling out a few more dollars.