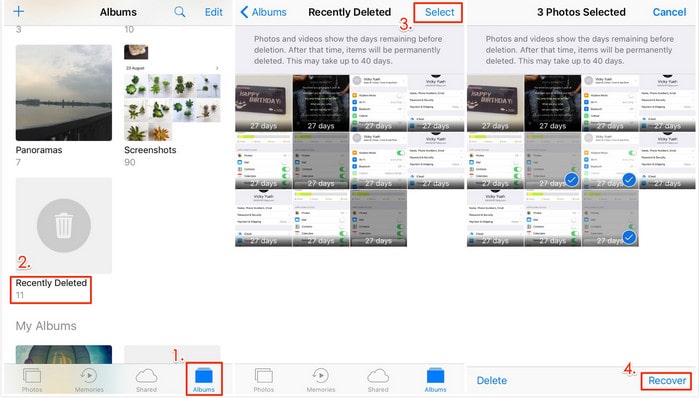 Recovering Deleted Photos on My iPhone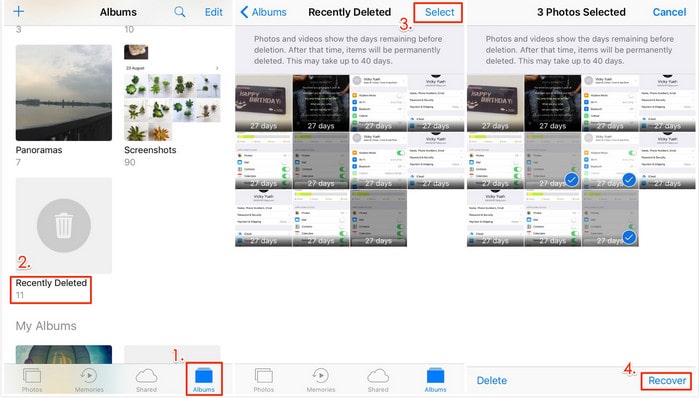 One of the best features of smartphones is the ability to take and store photos. We all love taking pictures. We like capturing life's precious moments through photography, and smartphones offer a convenient way to do that. That's why accidentally deleting photos can be the stuff of nightmares. In some cases, you may have unintentionally pressed the delete button. And maybe you did deliberately delete some pictures but changed your mind later on. Fortunately, smartphone manufacturers these days have created ways to retrieve deleted photos. In this article, we'll discuss how iPhone users can recover deleted photos.
Recover Photos using iPhone's Recently Deleted Folder
Apple always has its customers' best interest when they sell Macbooks, iPhones, and other devices. That's why starting with version 8 of their iOS, they included a fast and easy way to recover deleted photos through the Recently Deleted folder. The Recently Deleted folder stores deleted pictures for up to 30 days. To recover your photos from there, do the following steps: 1. Open the Photos app, and tap on Albums.
2. Scroll down, and look for the Recently Deleted folder.
3. Select the pictures you want to restore.
4. Click Recover on the bottom right part of the screen.
That's it. If you deleted your photos recently enough, this is the best way to recover them.
Restore Photos from a Backup
If you're already past the 30-day limit and assuming you've backed up your files, the next option to recover the photos is through the iCloud backup or iTunes on your computer. Apple's website has a detailed step-by-step process on how to restore your iPhone using iCloud or iTunes. One major caveat when using iCloud or iTunes to restore your deleted photos is the possible loss of recent files. Using either of those two will restore everything on your iPhone to a certain point in time when the picture you wanted to recover still existed. That means you'll end up losing more recent files just for the sake of recovering those deleted photos — not an ideal method to do when you're merely trying to restore pictures.
Use a Software Recovery Tool to Go Through Your Backup Files
You don't need to tear down the entire house when you're only looking for a few missing items, right? In the same manner, you don't need to restore your whole iPhone when you only want to recover a few photos. Instead, you should use a data recovery software tool. This tool will allow you to go through your iCloud or iTunes backup and restore deleted files without the need to overwrite everything on your iPhone.
The Importance of Creating a Backup for Your Files
Past the 30-day limit of the Recently Deleted folder and without a backup, it would be virtually impossible to recover deleted photos, so it's a must that you have a backup in place. If you're not sure how to back up with iCloud or iTunes, you can follow this guide. As they say, it's better to be safe than sorry, and with backups, you won't have to worry about recovering deleted photos again.