May The Fourth Be With You!
It is Star Wars day every 4th May. Find out here some ideas to celebrate this day during lockdown.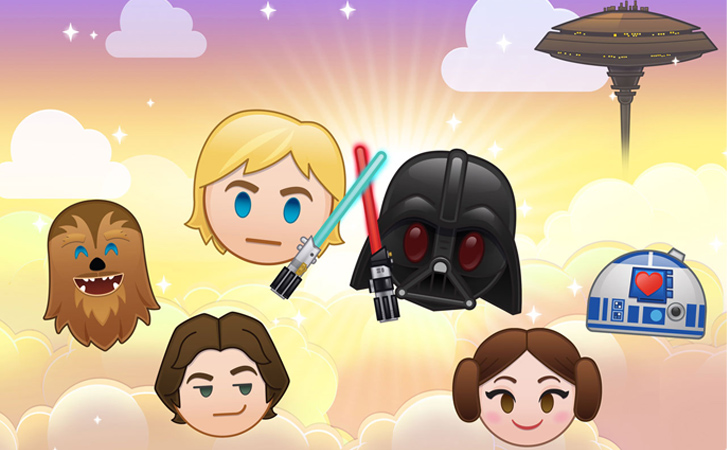 Star Wars day is officially celebrated every 4th May for fans around the world. However, this year in particular,it is not possible to attend any real-life events or conventions of Star Wars due to the pandemic. This is the reason we came up with ideas to make honor to this day from home. Some of the ideas are: which Star Wars video games to play, virtual events, TV-shows and more.
1.Watch Star Wars Shows
Disney Plus is releasing Star Wars: The Rise of Skywalker onto his platform. Plus, you can watch the first season of "The Mandalorian " series and the behind the scenes of the TV-show which you can learn more about baby Joda. You can sign up and have 7 days of free trial. Furthermore, you can enjoy watching The Clone Wars is a weekly TV series animation chronicles of the adventures of Anakin Skywalker, Yoda and other popular characters.
2.Play Star Wars Video Games
What better option to get entertainment with videogames, and even more with your favorite Star Wars film characters. We have listed videogames compatible to play on PC or Console.
Star Wars: Battlefront (Classic 2004): Play classic multiplayer mode on Steam and GOG. get 50% off on Steam, GOG,Humble and Origin. Valid May1st till May 7th.
Star Wars Battlefront II: 60% off on the standard Edition, 50% off on The Celebration edition, and 50% off on The Celebration Edition Upgrade. Valid from May 4 till May 10.
Star Wars Jedi: Fallen Order: Get 33% off. Valid from May 4 through May 10.
Star Wars Jedi Knight: Jedi Academy: For the new Nintendo Switch and Playstation 4 releases get 15% off. Valid April 30th through May 6th.
We wanted to give you a piece of advice. Since you only need one of the two devices mentioned above. You can alienware trade in for cash on trustworthy websites. Perhaps, you haven't realised but trade in your preowned gadget can give you extra cash.
3.Virtual Events
There is an online event hosted by Reedpop on Monday 4th May and Tuesday 5th May, named each one " May the 4th be with you" and "Revenge of the 5th". On this event, Jedi lovers can interact with each other, there are Facebook interviews with voiceover actors,authors, quizzes and trivia .
Also, there is another online event on Twitch starting at 12:01 am PT/3:01 ET. It will be a 24 hour livestream featuring director Kevin Smith, "Rise of Skywalker" actor Greg Grungberg and movie historian Leonard Maltin. Furthermore, Eric Fleishman, Hollywood trainer, is hosting an online live costumed workout featuring guest Matt Lanter (voices Anakin Skywalker in "Clone Wars).
4.Get Some Deals On Nerdy Items
As per each 4th May of the year, you can find good deals on all products of Star Wars on the main website of StarWars.com or in different retailer stores. You can find the coolest stuff of Star Wars merch, from Darth Vader boxing gloves,games and more. For instance, Target offers 5% off on Star Wars toys, clothes excluding Lego, Razer offer 10% on Stormtrooper Edition line, Lego has the new collector A-wing starfighter from "Return of the Jedi" and other Star Wars deals to purchase exclusively online from 1st May to 4th May.
Finally, Have you already seen the video that Star Wars has released for all their fans? It is a powerful message of hope to all their fans during this uncertainty period of time the world is facing.