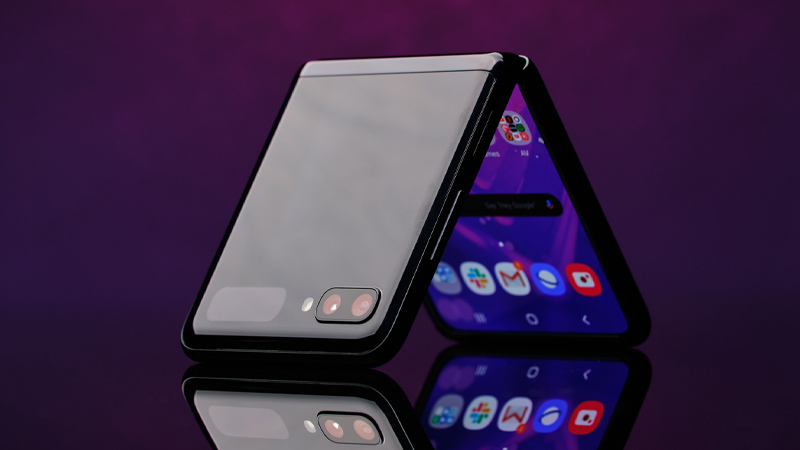 Samsung Galaxy Z Flip Comes With A Special YouTube Feature
Samsung has collaborated with Google engineer's to integrate the Flex mode and split-screen.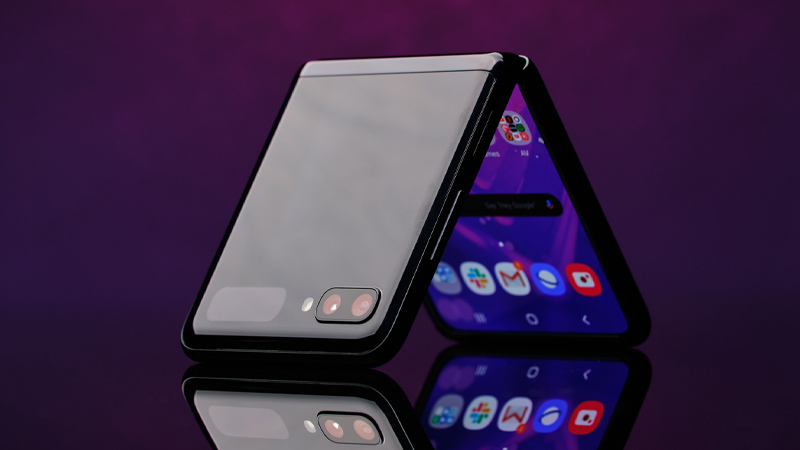 The Samsung Galaxy Z Flip was launched in February 2020. It is a foldable phone with a great performance (Snapdragon 855 Plus processor). It has a glass screen and a plastic layer on it and a good battery life. The price for the Galaxy Z Flip starts at $1380.
This time, Samsung has decided to upgrade its user experience with a collaboration with Google, creating a Youtube special feature for Galaxy Z Flip phone model.
Flex Mode: A New Experience For YouTube
With the folding system you can watch Youtube Channel videos hands-free by setting your Galaxy Z Flip on a table for instance. Plus, you can use the app in Flex mode that slips the app in two. On the top half of the screen partly folded, the actual video appears, while on the bottom side of the screen shows the comments, other videos recommended to browse through. This is like having separate displays that won't distract each other.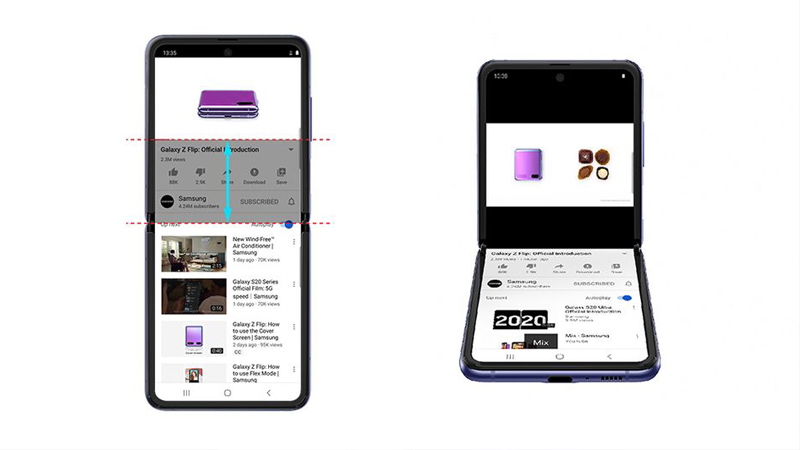 Furthermore, the Google Duo video call has a video chat that appears on the top half of the screen, while at the bottom of the other half you have the call controls. Samsung has collaborated with Google professional engineer's to integrate the split-screen and the Flex Mode in other apps. However, the Flex mode is not exclusive for Samsung Galaxy foldable products.
Are you looking to upgrade to the Samsung Galaxy Z Flip? It has a great performance and good design but still is a quite expensive phone ($1380).  But if you don't want to spend a lot of money, is better to Samsung Trade in your phone. There are trustworthy middleman sites like Gadget Salvation that pays you cash for your pre owned phones, laptop and more. Check our essential tips before selling your used Samsung phone for cash with a middleman.