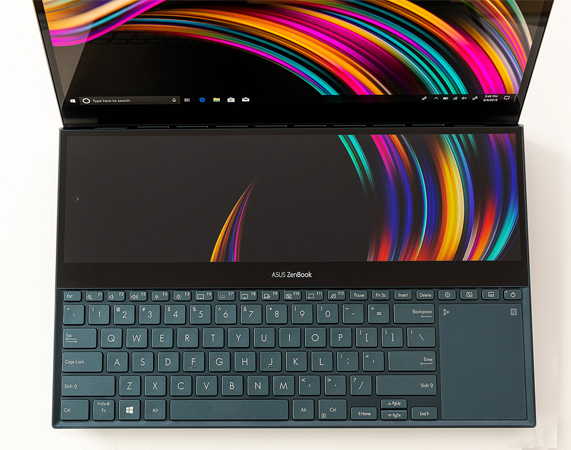 Are Dual Screen Laptops The new Trend?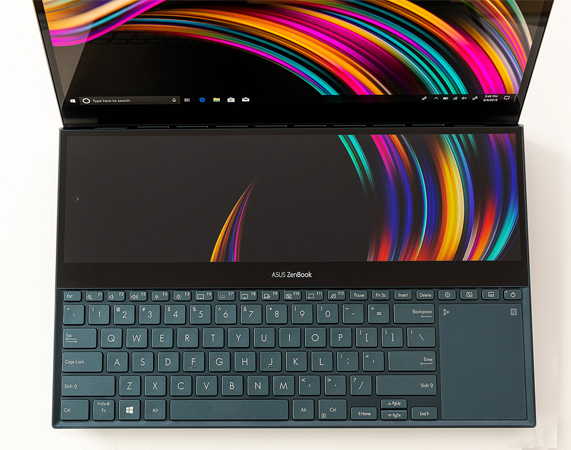 Technology evolves over time, and we can see it clearly in gadgets such as laptops and smartphones, for instance the foldable smartphones from Samsung Galaxy Z Flip.  But, today the trend is that we see many "dual screen laptops" on the market. These dual screen laptops continue to keep the portability but in smaller devices with improved technology on its systems.  
The dual screen laptop has grown in popularity, reason why here's everything you need to know about dual screen laptops. Over the article we will discuss the concept, who can use it, and which are the best dual screen laptops on the market.
What Is A Dual Screen Laptop?
The dual screen laptop is a device that has two screens built into the same unit which makes working and playing so much more pleasant with the 5G connectivity.  We can find a variety of designs from different brands such as ASUS, Intel Honeycomb and HP.  
To mention an example of a dual screen laptop and its original design is the ASUS Zenbook Pro Duo which added a 4K screen above the keyword, while the ZenBOOK Pro 15 replaced its touchpad with a screen in 2018.
To Whom Is The Dual Screen Laptop?
Overall, the dual screen laptops are great tools for creatives but also very practical for any digital nomad, students ,professionals or people that are used to working with two screens with a desktop computer. For instance, Microsoft says that dual screens let you be more productive and people are getting used to it at the office. However, some early designs like the Razer Valerie are made for a gamer audience.
Best Dual Screen Laptops On The Market
Asus Zenbook Pro Duo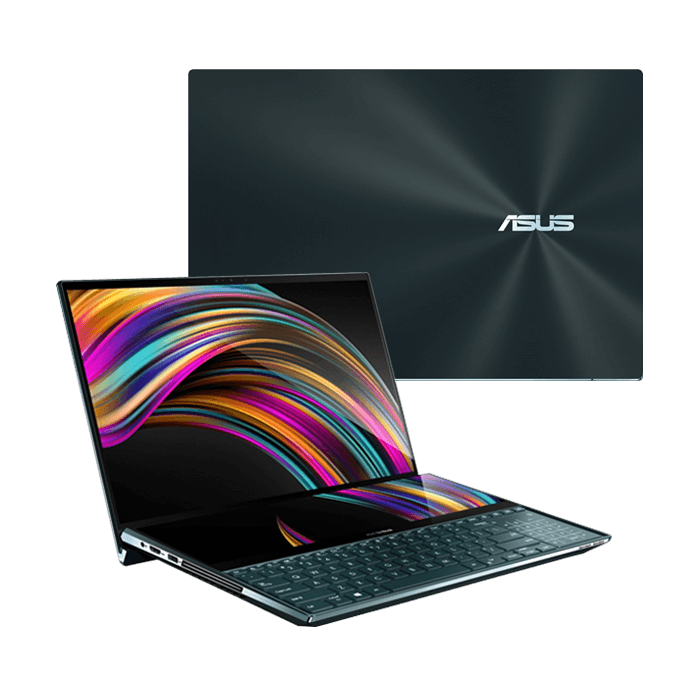 This dual screen laptop has a size og 14.1 x 9.1 x 0.9 inches. It has a display OLED and 4K with 15.6 inc, 3840 x 2160 main touch. The second screen is a 14-inch with 4k resolution and a ratio of 32:9. In spite of both screens being finger responsive, the company Asus, decided to  include the pen to touch the screen with it.
The Asus Zenbook Pro Duo has a 32GB of RAM and 2.4GHz Intel Core i9-9980HK processor. Also, it comes with Nvidia GeForce RTX 2060 GPU, 6GB VRAM, which is great for gaming and its battery life lasts slightly over three hours. 
HP Omen X 2s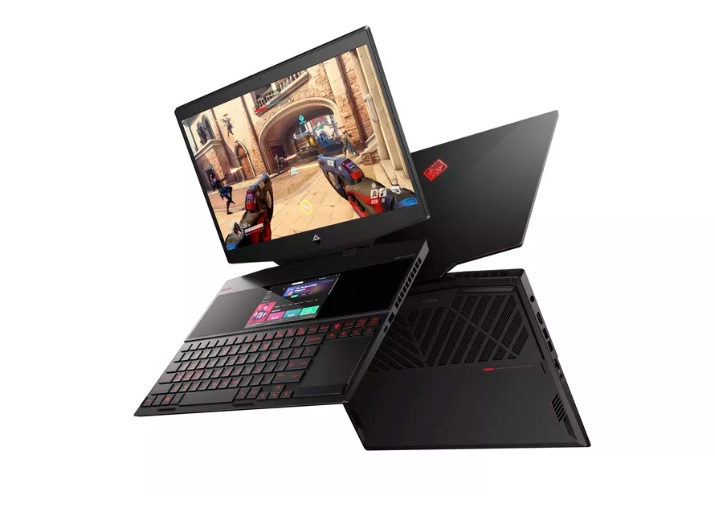 The HP Omen X 2S, has a standar panel of 15.6 inch with a full HD resolution (1,920 by 1,080 pixels) and 144Hz fresh rate. Also, the in-plane switching panel has a vivid color and an anti-glare surface to keep reflections down. It's very good for gaming due to its 144Hz refresh rate and Nvidia G-Sync which smooths gaming. The secondary screen is a 5.98 inches 1080p multi-touch screen and it has a RGB lit keyword. It's a laptop with a strong level of performance and graphics. Moreover, it has an Intel Core i7-9750H processor and 16GB of RAM. Nevertheless its high performance on gaming, the battery does not last long and audio is not that good. 
Intel Honeycomb Glacier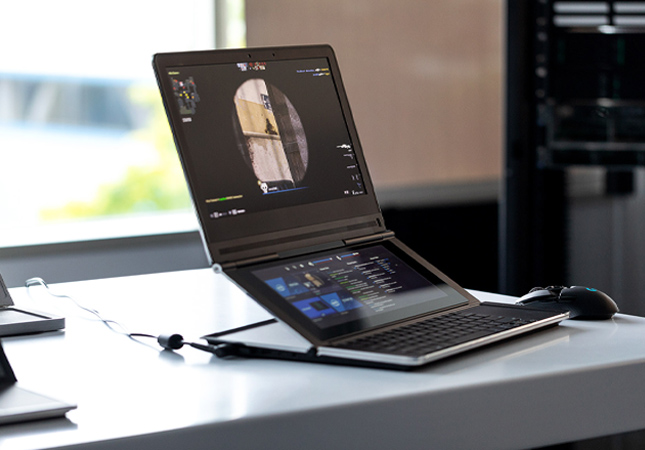 This is the perfect dual screen laptop for gamers. The Honeycomb Glacier is a hinged dual screen laptop whose primary panel is 15.6 inch 1080p, and the secondary screen is a 12.3 inch 1920 x 720. The keyboard is built into the tray into a comfortable angle which also remains flat for better productivity. The Intel Honeycomb Glacier uses a double hinge to lift both its screens up into the air. This dual screen laptop comes with an Intel Core i9 processor and the Nvidia GTX 1070. Furthermore, it has a cooling system right under the hinges to prevent heat. 
Intel Twin River Dual-Screen Fabric Laptop
The Intel dual screen laptop looks like two tablets joined together. Also, both displays can serve as a double function for whatever you need. You can use it as a laptop or tablet. 
Is There Any Downside On A Dual Screen Laptop?
One of the downsides is that most dual screen laptops have a small size keyboard or they don't have a physical one, instead it's a digital keyboard. Therefore, people will need time  to get used to the digital keyword. Another downside, is that the response rate of the screens may be a little slow in some cases. Also , dual screen laptops are more sensible to damage in case of a shock, but also regular laptops. 
Do you think all brands will turn into dual screen laptops? It seems to be the new on the go laptops. Last but not least, don't forget that, you can trade in laptops online for cash.