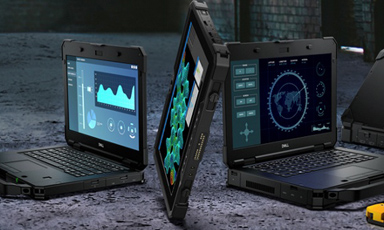 Top 5 Indestructible Laptops
Check our five favorite rugged laptops that can handle almost everything you can throw at them.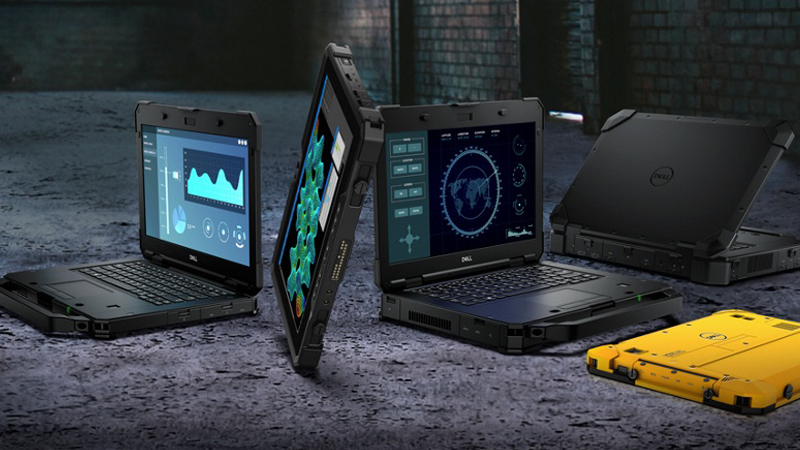 When people buy a new laptop, they care about price, performance, design and portability. Of course, everyone wants a laptop that lasts longer. If you want to know on average how long a laptop lasts, it is around 5 years depending on several factors.
However, there are other users working in busy and extreme environments that need a laptop that can last longer and can withstand drops, water, knocks and higher temperatures. We are talking about the indestructible laptops or rugged laptops.The particularity about indestructible laptops are its robust cases and indeed its weight. Indestructible laptops are built to last and to ensure your device is free from damage from liquids, extreme drops for instance without interfering on it's performance.
These are our top 5 indestructible laptops in which you can use it for work in busy and extreme conditions.
Panasonic Toughbook CF-33
The Panasonic Toughbook CF-33 is a rugged 2-in-1 laptop that has a lot of flexibility rather than other indestructible laptops. This model was built for maximum mobility, it weighs 2.76kg and has a dimension of 313.0 x 288.4 x 46.1mm. Also, a flexible laptop combines a tablet and a laptop into one field-ready design. For instance, you can use the tablet mode or you can use it as a laptop to be more comfortable.
The Panasonic Toughbook CF-33 laptop drives a CPU intel Core i5-7300U processor, Intel HD Graphics 620, a 8 GB RAM and 256GB storage SSD. Also, it has a 12-inch screen 2160 x 1440 and WiFi, Bluetooth, GPS, LTE, Ethernet connectivity. However, you will need to spend a minimum of $ 3000 for the Panasonic Toughbook CF-33. It's a quite expensive laptop but is the only one of 2 in 1 laptop that takes a beating.
Dell Latitude 14 Rugged Extreme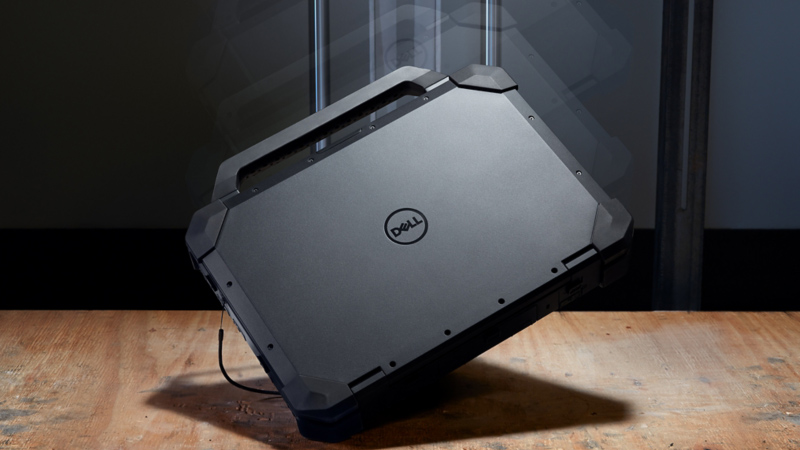 The Dell Latitude 14 Rugged Extreme laptop is the type of laptop that can handle anything you can throw at it. This is one of the most expensive indestructible laptops, it can cost you $ 6000 with the highest specs, but you can configure yours according to what you can afford.
The Dell Latitude 14 Rugged Extreme, is driven by an Intel Core i3-6100U, an Intel Graphics 520,a 4GB RAM, and storage of 128GB SSD. It comes with WiFi, Bluetooth and an optional GPS, LTE connectivity. In addition, Dell offers for this model an encrypted hard drive, a rubberized keyboard, a fingerprint reader, a mobile broadband and a dictated GPS.
About the weight, this machine is quite heavy. It weighs in at over 7.8 pounds (3.9 kg) and it has a dimension of 356 x 246 x 52 mm. This model has rugged design and is a big laptop that meets the military standards requirements. It was built to resist against extreme temperatures, water and sand.
HP ProBook x360 11 G1 EE Notebook PC
The HP ProBook X360 11 G1 EE Notebook PC looks like a quite normal laptop but is not. Its appearance is very light and thin which is a big difference from other indestructible laptops. It weighs 1.35 kg, and its dimensions are 207 x302.4 x 19.9 mm. Plus, it has a screen of 11.6 inch 1366 x 788 that can be flipped which makes it a portable 2-in-1 indestructible laptop.
This model is a sturdy laptop for everyday users. It drives an Intel Celeron N3350 processor, an Intel HD Graphics 500, a 2GB- 8GB RAM, a storage of 128 SSD. Plus, it has WiFi, Bluetooth connectivity.
It was built to withstand knocks, drops and liquids than a regular everyday laptop. However, the HP ProBook x360 11 G1 EE Notebook PC is not as robust as other devices mentioned on the list, like the Dell Latitude 14 Rugged Extreme, built for dangerous environments. But, still be one of the best rugged laptops. It has a rubberized body, a spill resistant keyboard and Corning Gorilla Glass 4 display.
Lenovo ThinkPad 11
The Lenovo ThinkPad 11 drives an Intel Core i3-6100U processor, an Intel HD Graphics 520, 8GB of RAM, and 128 SSD. This laptop is similar to the HP Probook x360 but it's a bit rugged. It has more rugged inputs and even can survive drops of up to 90 cm. The great thing about the Lenovo ThinkPad 11 is the performance for everyday tasks. Plus, it has an affordable price compared to its counterparts. In addition, this laptop is not that heavy. It weighs 1.5 kg, and it has a dimension of 300 x 210 x 22.3 mm.
ASUS VivoBook W202NA-YS03
ASUS built the VivoBook W202NA-YS03 laptop for school classrooms. It has a military spec durability with rubber guards and is spill-proof keyboard. The device comes with a preloaded Windows 10 in S mode, but you can upgrade to Windows 10 Pro if you want to free of charge. From all the indestructible laptops, this is the one that is the least expensive with a price under $ 300. But, it runs on 2.4GhZ Intel Celeron and has a 4GB of RAM, 64GB of storage and no SSD. Moreover, is one of the lightest rugged laptops, weighing around 2.6 pounds.
If you don't need an indestructible laptop, perhaps you need one of 5 best dual screen laptops of this list. These are 2-in-1 laptops and they are perfect for creative and business professionals.