Is Dell G5 15 5590 Worth the Hype?
Give your gadgets a new life.

At Gadget Salvation, our mission is to contribute to the electronics reselling market as much as possible so that we extend the life of our gadgets and diminish waste. Our process is simple and seamless.
Answer a few questions and get an estimate.
Ship your gadget for free.
Get paid within two business days of our receiving your gadgets.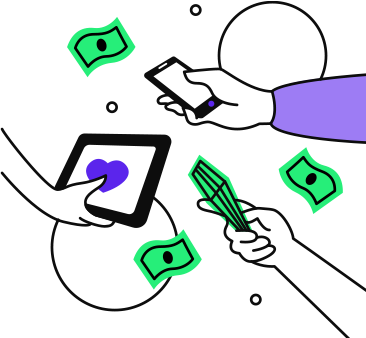 Dell's value gaming laptop aims high with advanced features, strong gaming performance, and impressive battery life.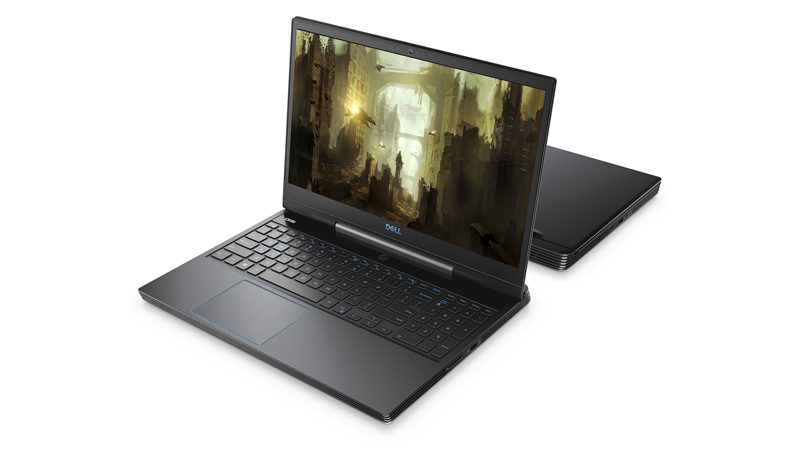 For most gamers, "Dell" and "gaming laptop" put together usually means "Alienware." However, Dell has its own line of gaming laptops, known as the G-series. While Alienware laptops belong to the premium sector, the G-series was created with more budget-conscious gamers in mind. In this post, we'll take a closer look at the Dell G5 15 5590 gaming laptop. The tech giant first introduced this value device in 2019, aiming to fill some gaps in the budget gaming segment. Dell's mission was certainly accomplished. Need to slash your budget even further? Check out best gaming laptops under $500.
Dell G5 15 5590: Pricing and Configurations
Dell always offers its customers an array of options when it comes to laptop configurations. The wide range of options means you can avoid paying for hardware you're not going to use. Currently, there are four G5 15 configuration options to choose from at the official online store. The base G5 15 model is currently listed at $950. It is equipped with the 10th generation Intel Core i7 processor, NVIDIA GeForce GTX 1650 Ti 4GB GDDR6 graphics, 8GB RAM, 256GB SSD, 120Hz display, 3-cell battery and Windows 10 Home operating system.
Next, there's a $1,300 model. It features the same Core i7 processor, but you get an upgraded NVIDIA GeForce GTX 1660 Ti 6GB GDDR6 graphics, 16GB RAM, 512GB SSD, and a 144Hz FHD display. The device also has 4-Zone RGB backlit keyboard. For a 100$ more ($1,400) you will get all the same specs as the previous configuration, plus NVIDIA GeForce RTX 2060 6GB GDDR6 graphics.
Lastly, for $1,480 you can get Dell G5 15 with the Core i7 processor, 16GB RAM, 512GB SSD, and powerful NVIDIA GeForce RTX 2070 8GB GDDR6 graphics with Max-Q Design. All models except the base on are equipped with a 4-Cell battery. Furthermore, all configurations feature Wi-Fi 6 and Bluetooth 5.1 compatibility.
Dell G5 15 5590: Design
Despite its affordable price tag, the G5 15 5590 looks and feels like a high-quality laptop. The core is a mix of metal and plastic, which makes the device quite sturdy and robust. The rubber feet on the bottom are grippy enough, so there won't be any sliding around. In general, the laptop is narrow, thin, and weighs around 5lb, making it quite portable.
Dell G5 15 5590 differentiates itself in terms of style, too. First, it has ribbed chassis sides. Then, above the keyboard, there's another design feature: a glossy finish, accommodating the G5 logo and an ultra-fast fingerprint scanner. The keyboard itself is full size, with a number pad on the right. It also has a three-stage white LED backlighting, sufficient travel, and gamer-friendly feedback. Below the keyboard there is the touchpad. It works fine and is pretty accurate, although the plastic texture is a bit more resistant compared with a glass surface.
Dell G5 15 5590 boasts plenty of ports, which is a big advantage. On the left side, there is a USB Type-C Thunderbolt connector, a USB Type-A 3.1, and a headphone jack. On the right side, you'll find another USB Type-A 3.1 and an SD card reader. Also, the majority of ports is in the back. There you'll find the power input, HDMI 2.0, USB Type-A 3.1, Mini DisplayPort, and an RJ-45 connector. Such convenient port positioning will certainly prevent any cable clutter.
Performance
Dell G5 15 5590 offers a nice combination of components, that as a whole deliver a smooth and pleasant gaming experience. The Intel six-core CPU, Nvidia RTX 2060 graphics (other options include GTX 1650, GTX 1660, and RTX 2070) and the 1080p LCD panel ensure unruffled frame rates at high settings in the latest games. As long as the chosen game is not extremely demanding or poorly programmed, high settings are possible in most cases and at the resolution of 1920×1080 pixels.
Perhaps, for more hardcore games you'll need even more powerful GPU and a display with 120Hz-plus refresh rate, but what G5 15 5590 offers is more than enough for casual gaming.
The fans get a bit noisy when the system is heavily loaded, but Dell installed dual-fan cooling system to help disperse the heat and keep the system responsive and somewhat cool during intense gameplay. Also, the laptop features a Game Shift technology. In just one tap, it delivers a turbo-boost of power when gaming gets too intense. When activated, Game Shift triggers a dynamic performance mode within the Alienware Command Center by optimizing the fans' speed to keep the system cool under increased processor performance.
Dell G5 15 5590 Software
To further elevate your gaming experience, the G5 15 comes with the Alienware Command Center. Dell designed the software to improve gaming experience by fine-tuning all the game and systems settings, solving issues, and managing time. Thanks to the Command Center, you can adjust the hardware for each and every game, as well as personalize the space and setup to make the software look and feel how you want it, without disrupting the game or other activities. The feature also lets you create a gaming library that links all your various system settings. After creating a unique game profile, it will stay exactly how you want it, regardless of where you launch.
Display and Audio
Dell G5 15 offers two display options. For the base model, it'll be 15.6-inch FHD (1920 x 1080) 120Hz 250 nits WVA anti-glare LED backlit narrow border display. For the other three options, it'll be a 15.6-inch FHD (1920×1080) 300nits WVA anti-glare LED backlit display with 144Hz refresh rate.
Overall, the display delivers a good level of brightness, but the color gamut and the color accuracy are far from perfect. So, if you're not only a gamer, but also a creative professional dealing with content creation, you'd need a better display. For gaming, this shouldn't be a concern. Dell G5 15 5590 features an IPS panel, so it has good viewing angles and contrast. The bezels are also quite thin for a laptop at this price point.
With regards to audio, the laptop delivers an adequate sound quality, but you will probably need a pair of headphones or an external sound system for the ultimate gaming experience. The dual speakers on this model are moved to the front of the device and feature Nahimic 3D Audio for a crisper clarity.
How Much is Dell G5 15 Worth?
Now that you have a better idea about this device, let's take a look at its trade-in value. You can trade in Dell laptop for cash at Gadget Salvation and partially cover the costs of your new device, whatever it may be. We suggest to read our piece Dell laptop trade in: 6 fundamental tips to prepare your device before resale. Here are some examples of what you can get for Dell G5 15, depending on the specs and condition.
Selling your laptop with Gadget Salvation couldn't be any easier. All you need to do is answer some questions about your device to receive an estimate, ship your laptop using prepaid UPS label, and receive payment within a few days via your preferred method.
Conclusion
Dell G5 15 5590 laptop brings a more affordable gaming experience to the masses. It doesn't offer anything new or groundbreaking; rather, you get a good combination of features that overall deliver a decent gaming experience. For a moderate price tag, you'll get a robust build, gaming-friendly display, strong performance, and almost 10 hours of battery life. Hopefully, laptops like Dell G5 15 will bring gaming to a much broader market.

Give your gadgets a new life
At Gadget Salvation, our mission is to contribute to the electronics reselling market as much as possible so that we extend the life of our gadgets and diminish waste. Our process is simple and seamless.
Answer a few questions and get an estimate.
Ship your gadget for free.
Get paid within two business days of our receiving your gadget.