Longest Battery Life Laptops 2021 Edition
Give your gadgets a new life.

At Gadget Salvation, our mission is to contribute to the electronics reselling market as much as possible so that we extend the life of our gadgets and diminish waste. Our process is simple and seamless.
Answer a few questions and get an estimate.
Ship your gadget for free.
Get paid within two business days of our receiving your gadgets.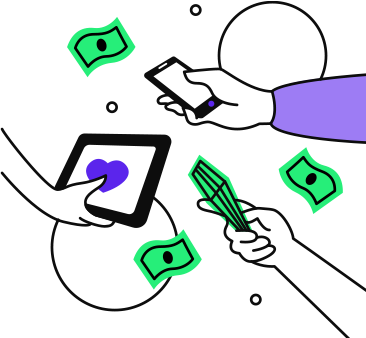 Discover our picks of laptops with the longest life batteries.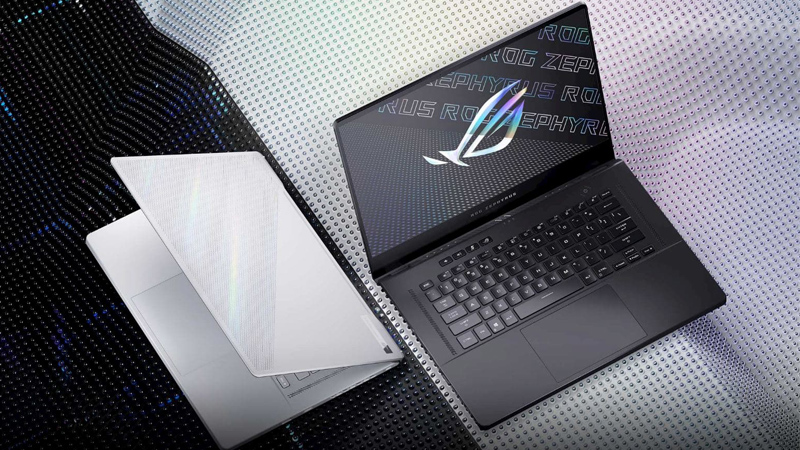 Laptop computers are so versatile and mobile. And because they are so easy to carry around and travel with, battery longevity question becomes essential. Optimized laptop battery health allows you to work longer without any interruption, when your computer is unplugged. For example, you could attend longer Zoom meetings or use your laptop on the flight, without depending on your power supply. We suggest checking our articles about best business laptops , best laptops for home use, and best laptops for college students to discover which laptops are best suited for work and school needs and entertainment.
However, measuring your battery life depends on several factors such as hardware components and the types of day-to-day tasks you do on your laptop. Whether you use it to watch Netflix all day or to work with programs like Adobe Photoshop, the battery life won't be the same based on your usage.
Below, we share a list of several laptop brands equipped with the latest tech to ensure better battery life in 2021.
Our Pick of Laptops with Longest Battery Life
Back in the day, having a notebook with long battery life meant sacrificing its overall performance, Everything just to squeeze every last minute out of a single battery charge. Luckily, today manufacturers use advanced technologies, allowing them to make powerful laptops without compromising battery life. The great example would be a MacBook Pro with with the M1 chip, although there are plenty of Windows based laptops with long lasting batteries. And without further ado, here is our list.
Dell Latitude 9510 2-in-1 Laptop
Battery life: up to 17 hours
One of the Windows laptops with the longest battery life is the Dell Latitude 9510 2-in-1 convertible. This laptop yields a battery life up to 17 hours, while continuously surfing the web at 150 nits of screen brightness. This business laptop is one of the best ones you can find on the market. It offers great design, durable chassis, solid 1080p display and the 10th generation Intel Core i5 or i7 processor options. And for the specs you get, the Dell Latitude 9510 is definitely a budget friendly laptop. Because of its great battery life and solid performance, the model has earned good repudiation amongst users worldwide.
Asus ROG Zephyrus G14
Top battery life for a gaming laptop
The Asus ROG Zephyrus G14 is a beast gaming laptop, delivering a powerful performance with its AMD Ryzen processors and NVIDIA GeForce RTX graphics. And if you are focused on day-to-day tasks, the battery will last you all day long. Zephyrus G14 packs the latest CPU's and other powerful hardware, yet, Asus managed to supply a battery that is more power-efficient than ever. All in all, this gaming laptop boasts a very impressive set of specs at a reasonable price, but most importantly, it can yield 8+ hours of game time on battery life.
MacBook Pro 13-inch with M1 Chip
Battery can last up to 20 hours while web surfing and streaming
In late 2020 Apple announced a new line of devices such as MacBook Pro, MacBook Air and Mac Mini with built-in silicon Apple M1 chip. Because it uses an ARM-based architecture, much like iPhone processors, it allows for a longer battery life. Furthermore, Apple said that their M1 chip based laptops offer the longest battery life ever in a Mac device.
The Apple MacBook Pro 13-inch 2020 model can give up to 20 hours of video playback. Considering the model packs a 13.3-inch 1600p bright Retina display, lightning fast SSD storage and 8GB built-in RAM memory, this battery yield is beyond impressive. Overall, the MacBook Pro 13.3-inch is a perfect laptop with a stellar performance, excellent battery life, good webcam and lightweight design. And what's even better, it holds up pretty well during casual gaming.
MacBook Air 2020 powered with M1 Chip
Battery can provide up to 15 hours of continuous use
The latest MacBook Air 2020 is a slim and beautiful laptop with aluminum chassis, It offers a 13.3-inch display, yet again, the M1 Apple CPU, and it weighs only 2.8 lbs. As to the battery life, it can last a full day on a charge. Enjoy 15+ hours of video playback and web surfing without having to plug in your laptop all day.
It is worth noting that the 2020 MacBook Air is capable of powering an external monitor in 6K resolution. Along with breathtaking performance and outstanding battery life, it also offers iOS and iPad OS applications, included in the Mac App Store.
Microsoft Surface Book 2 Laptop
Offers an impressive 17 hours of battery life
The Microsoft Surface Book 2 is a 2-in-1 device that you can use as a tablet by detaching it from its keyboard, or you can just use it as a regular touchscreen laptop. Most detachable Windows based devices tend to have very little room for a decent battery pack. But the Microsoft's Surface Book 2 is an exception. It is powered by Intel Core i 10th generation processors, has plenty of RAM and storage options, and best of all, the model has two batteries. One battery is in the tablet, and the second battery is in the keyboard base, which in return gives about 17 hours of battery life and 10 hours 30 minutes of video entertainment streams. The latest Microsoft Surface Book 3 however offers a little shorter battery life, yet it can yield up to 16 hours charge.
Overall, Microsoft Surface Book laptops are known for high-quality design and built, solid battery life and a great screen resolution. So, if you are searching for a powerful 2-in-1 hybrid, this computer is for you.
HP Envy 14 2021 Battery Life
Battery last almost 10 hours
The new 2021 HP Envy 14 is an ultraportable laptop that packs a punch. It has great overall performance, sleek chassis, slim design, 16:10 display, discrete GPU and a decent long battery life. HP Envy 14 battery lasts for about 10 hours. It perhaps is not the longest battery life yield, but considering it packs high-performance hardware components in such a slim frame, 10 hours is definitely impressive. The only downside would be the high price tag.
Bottom Line
Laptops with the longest battery life traditionally were Intel processors based. However, now that we have the anticipated Apple M1 chip available on the market, Mac laptops raise the bar high when it comes to long-lasting battery. Regardless, whether you are looking to switch camps or simply want to upgrade your current laptop model, Gadget Salvation might be of help to you. We purchase pre-owned laptops for cash. Feel free to shoot us an email with your laptop model, and we share an instant estimate with you.

Give your gadgets a new life
At Gadget Salvation, our mission is to contribute to the electronics reselling market as much as possible so that we extend the life of our gadgets and diminish waste. Our process is simple and seamless.
Answer a few questions and get an estimate.
Ship your gadget for free.
Get paid within two business days of our receiving your gadget.