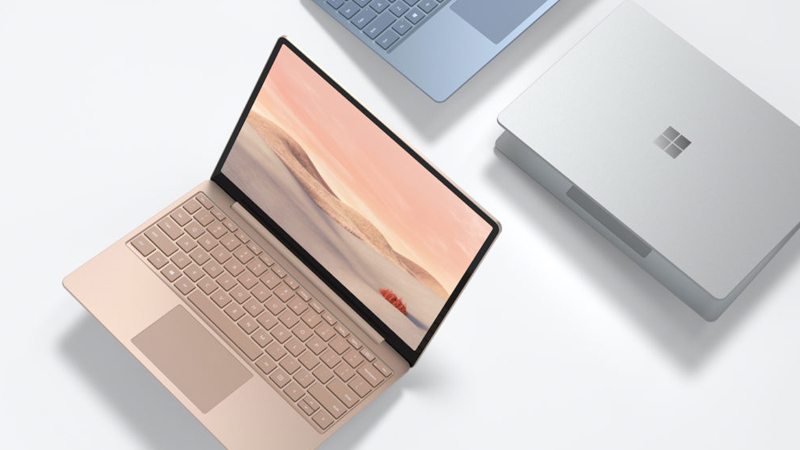 5 Reasons To Sell Your Used Laptop
Give your gadgets a new life.

At Gadget Salvation, our mission is to contribute to the electronics reselling market as much as possible so that we extend the life of our gadgets and diminish waste. Our process is simple and seamless.
Answer a few questions and get an estimate.
Ship your gadget for free.
Get paid within two business days of our receiving your gadgets.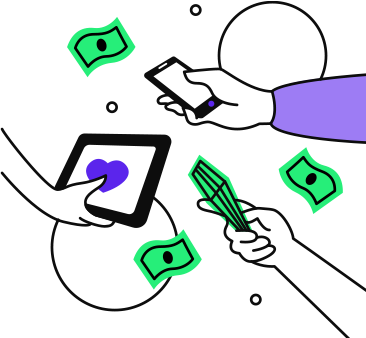 In this post we will explore main reasons for selling a preowned laptop and their benefits. We will also share some of the options when it comes to selling a laptop in order to recover the best possible value.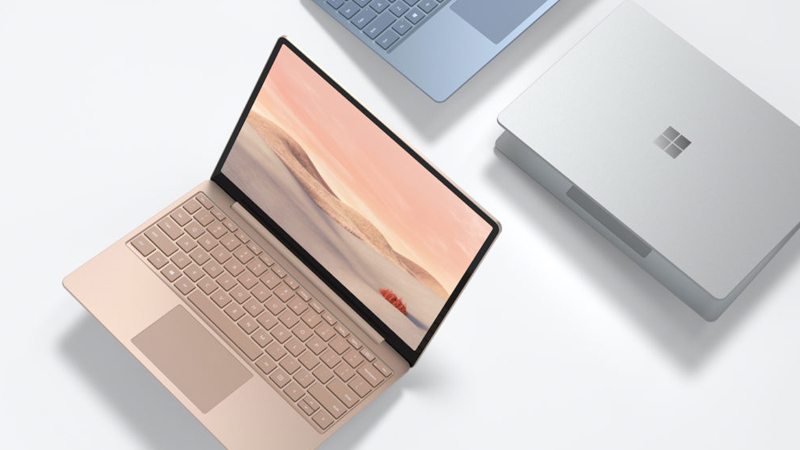 In this day and age, almost everyone has a laptop computer. Laptops are very useful for work, study and even entertainment, as they offer plenty of mobility. There are laptops for all types of budgets and uses. For example, some laptop models are better suited for either gamers, business, students, creators or for basic home use. However, the technology becomes quickly outdated over a relatively short period of time, and laptops are no exception. So, if you took good care of your laptop and don't snooze for too long, you can re-sell it, using our tips.
Below we will compare benefits of selling a used laptop for cash versus trading it in for a store credit. But before we dive in, why sell?
Why Bother Selling an Old Laptop?
1. Environment-friendly
All electronics contain dangerous toxic chemicals that are harmful for the planet. For example, to manufacture laptops, natural resources like cooper, gold, aluminum, iron, need to be extracted in order to build a new device. You can easily reduce the use of energy and natural resources, if you recycle your device. The internal parts can be scrapped and reused for valuable components. There are plenty of places where you can recycle any electronic device, often for free.
Furthermore, another thing you could do to help the environment, is to resell your preowned gadgets. Selling used laptops is an environmentally friendly practice for several reasons. Not only you are helping to reduce the electronic waste, but you are extending their life cycle. Plus, buying second-hand is economically friendly on your pocket: the price of a used laptop is going to be significantly lower than in any retail store. And it does not mean that a used gadget is going to be in bad shape. On the contrary, you can find pre-owned laptops in flawless condition and for a good price.
2. Salvaging a Residual Value
For many people, selling their used laptops is a great way to make a few extra dollars. And really, who doesn't want to get some extra cash for a device they no longer use? Especially if it is made easy. You'll find plenty of buy-back websites where to sell used laptops, iPhones, smartphones and more, in order to get paid either cash or in a form of a store credit. Either way, you are benefiting financially and saving the environment.
However, bear in mind that you won't get the amount that you had originally paid for your device, because just like everything else, laptops do depreciate. Fast electronics depreciation is the result of technological advancement and increasing demand on new gadgets. Nevertheless, selling your older laptop will help you reduce the cost of your upgrade.
3. Selling Laptops is Easy
It has become very easy to sell anything online, using a third-party service and numerous ecommerce platforms. If you decide to use an online buy-back service, the selling process will be quicker and you will be paid much faster. While selling it on your own requires you to put in some time and effort. In either case, online platforms can help you connect with potential buyers, all from the comfort of your own home. Besides, there are plenty of brick-and-mortar locations accepting old electronics for a store credit. But before you head over, we suggest to check with the location to make sure that your laptop computer is eligible for a trade-in.
4. Ability to Upgrade
You can benefit from selling your used laptop for cash, if you missed the in-store return window, for example. On one hand, you probably won't be getting as much money back as you had originally paid for it. But, on the other hand, selling that device for cash will allow you to buy the one you actually want instead. Plus, you can always sell a laptop and use that extra money towards the new upgrade.
5. Create a Circular Economy
Opposed to a linear system, the circular business model proposes that the "waste" is non-existent and it can be productively used again to keep its material within the economy wherever possible. In the case of tech, most electronic gadgets can extend their lifecycle through reselling, refurbishing, recycling or buying second hand gadgets. When you sell a used laptop, you are part of a circular model, in which you are contributing to reduce the carbon footprint and the e-waste. What's more, if you are interested in changing your habits, we recommend you to read our article about how to cultivate zero waste habits during the pandemic.
How to Sell Used Laptops Online?
There are tons of options, when it comes to selling used laptops online. For example, you can try and sell it on your own, but you would have to deal with the whole selling process yourself, and it is often costly and time consuming. If you are looking for quick payment, then use a buy-back service. Third-party services are a convenient and hassle-free way to sell your used electronic gadgets. We will list a few platforms below. Just don't forget: if you are selling a laptop, make sure to carefully prep it fist. Here is a guide on how to sell my laptop for the most money.
Buy-Back Sites
Instant Cash Offer: Gadget Salvation
Gadget Salvation is an ecommerce platform, built to help users sell their unwanted used tech, such as laptops, smartphones, gaming consoles and more, for cash. The company accepts a variety of brands and has a fair quotation system. The service is convenient and virtually contactless. All that you have to do is to checkout online and send your laptop in. Online valuation, inspections, shipping and returns are included in the service with no extra cost.
To sell used laptops or other electronic gadgets, use their online catalogue to match your brand, model and configuration. Then, answer a simple few questions about the condition of the device you are selling, and the system will calculate an instant cash offer. If you like what you see, complete the checkout form to receive a prepaid UPS shipping label. After delivery and inspection, Gadget Salvation will issue your payment via PayPal, Venmo, Zelle (Chase QuickPay) or will mail a paper check. The choice is yours. And if your device has no sellable value, we'll recycle it free of charge.
To give you an idea of how much a used laptop can be sold for:
Store Credit: Best Buy
You can trade in your used laptop online or in-store for a gift card with Best Buy. Like the other buy-back services online, you'll get a quote to purchase your used electronics, based on the information you entered on their website. The company provides you a free shipping label to send your goods. However, you can go to the nearest Best Buy around your area, to trade-in your gadgets in-store for store credit. We recommend you to check on their site if your device is eligible for trading in. As for the payment, you will get a Best Buy gift card that you can use online or in any Best Buy store location.
Trade In for a Gift Card: Amazon
Amazon has only online trade-in service for old electronics such as laptops, cell phones, TV's and more, in exchange for a gift card. Check if the device is eligible for trade-in on their website, and if it is, complete the valuation sheet form for a quote. All is left to do is to send the device in for inspection. Shipping expenses are prepaid. The whole process takes about two weeks to complete.
Sell Used Laptop On Your Own
eBay
eBay allows allows you to take charge over the selling process. You will be listing, pricing, negotiating with potential buyers, pretty much on your own terms. However, it is important to remember that eBay charges a sale fee, and you are responsible for all associated costs, like shipping, returns, etc. This one is of the oldest and most popular buy-and-sell platforms, but it has its drawbacks, and it is also not the safest one either.
Craigslist
Craigslist is the most famous online classified site, available worldwide. You can put up an ad there and you don't even have to create an account. Having an account however allows you to edit and modify your ad whenever needed. Just like with eBay, here, you have to white up an accurate description of the item you are selling, take and upload pictures of it, describe, research the price, arrange for meetups. In other words, its work.
The benefits of using Craigslist platform is that you have the chance to connect with a wider audience and ultimately have a control over the whole process. The downside is that you might get scammed, so you must be extra vigilant, especially with payments.
OfferUp
Download the free app OfferUp on your smartphone and sell locally whenever and whatever you want. Laptops included. The app is easy to use, and if you are selling something, simply snap a few photos of it, describe it, set your asking price and you are good to go. You will need to create and account and verify it with a valid state-issued ID and your Facebook profile in order to start selling on OfferUp.
In Conclusion
There is a number of reasons for selling your used laptop. The most obvious one is that you can benefit from scoring some extra cash for it or trade it in for a store credit. But most importantly, selling used tech is the easiest way to reduce your carbon footprint! So, if your laptop is still working, but you find that you don't use it all that much anymore, why not re-sell it? Don't let it in the drawer collecting dust for too long. Get rid of it while it's still worth something, it really pays to be green!
*Priced on 05/24/2021. Subject to change.

Give your gadgets a new life
At Gadget Salvation, our mission is to contribute to the electronics reselling market as much as possible so that we extend the life of our gadgets and diminish waste. Our process is simple and seamless.
Answer a few questions and get an estimate.
Ship your gadget for free.
Get paid within two business days of our receiving your gadget.