How to Build an Effective Project Management Framework for Your Tech Startup
Give your gadgets a new life.

At Gadget Salvation, our mission is to contribute to the electronics reselling market as much as possible so that we extend the life of our gadgets and diminish waste. Our process is simple and seamless.
Answer a few questions and get an estimate.
Ship your gadget for free.
Get paid within two business days of our receiving your gadgets.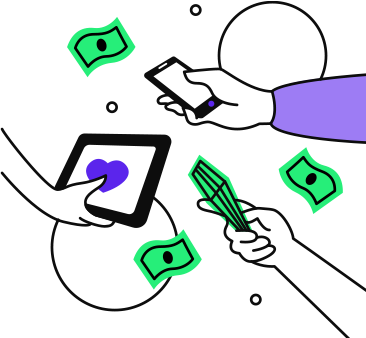 Every project that you and your team tackle successfully means more revenue to allocate toward your tech startup's growth. However, proper project management can be a complex and ongoing task that requires large amounts of resources from your team to be performed optimally. If your team is tasked with manually managing projects, this alone can use up hours out of their week.
Project management is critical for the success of every project your startup undertakes. But the key is to manage your projects to minimize your resource use while maximizing your ROI and value for clients and shareholders. When you use a project management framework to guide your efforts, you will be giving your team a clear picture of a project's goal. Plus, they'll have a defined set of processes and tools to help them reach these goals.
Your project management framework should form the foundation of your project management techniques. The right framework for your startup will allow you to manage both simple and more complex projects seamlessly, whether you're developing an app or selling used electronics. All while helping your team to meet important deadlines and produce outstanding results.
To give your tech startup the best chances of success, you need to learn more about the definition of project management frameworks and how you can create your own. You also need to know how to find the ideal project management methodologies for your business and your industry.
Defining Project Management Frameworks
A project management framework is a collection of processes, tasks, tools, and templates that businesses can use to plan, launch, monitor, measure, and complete projects.
A robust framework outlines the exact steps that a team needs to take to keep a project on track while meeting deadlines. It also allows for easier collaboration between team members and decision-makers and streamlines communication.
The Key Elements of a Robust Project Management Framework
The most essential elements of any good project management framework are the five key life cycle processes, tools, and outputs for startups. These foundational elements will allow you to easily create a repeatable framework for managing future projects.
The project life cycle processes touch on every level of a project, from its inception to its completion. Your framework needs to cover each of these processes, which are:
Initiation. This stage includes pre-planning, outlining risks and requirements, and assessing a project's viability. If a project is not viable, this is the right time to rethink it and reassess your options.
Planning. During this cycle, you'll identify your teams and decision-makers. You'll break down larger projects and tasks into smaller micro-goals and manageable workflows and create schedules and timelines for their completion.
Executing. In this stage, you'll execute your project and use your available resources to produce results that align with your clients' needs. This can be broken up into stages, sprints, or incremental goals, depending on which project management method you will be using.
Monitoring. This stage confirms that you're progressing toward your goals. If not, you may need to adjust your project management plan according to internal or external changes.
Conclusion. This phase involves wrapping up your project, scheduling replacements and updates, and debriefing your team.
When you use a project management framework template or software to manage your workflows, they'll cover all these processes and guidelines that structure each of the aforementioned stages of your project.
Which Project Management Methodologies are Best for Startups?
Your business's best project management method will ultimately depend on your specific industry, sector, niche, and operations. Agile-based methodologies are generally well-matched with startups, but your organization may differ.
Scrum and Kanban are some of the most commonly used Agile methodologies for startups, both of which are known for their flexibility. This makes them ideal, as startups need a higher degree of flexibility in planning and project delivery than their better-established counterparts. This is because they're more vulnerable to changes in demand, economic stability, and rapidly evolving client expectations.
The Kanban framework is best suited to companies with rapidly developing projects and priorities that change on a frequent basis. It's also suitable for businesses with complex but typically predictable workflows. Scrum workflows are optimized for small, flexible teams and workflows of between 5-11 members and use sprints to break down large tasks into smaller micro-tasks and incremental goals.
Be sure to do some research into the best methodologies for your sector before choosing your framework or PM platform. What works for one tech business may not suit another.
Why Is Having a Project Management Framework Important?
According to data from Zen Ex Machina, around 57% of all projects conclude with 'challenged' results. They run over their timelines and deadlines, fail to produce work that meets client's needs and requirements, or exceed time and financial budgets. This creates costly delays and wastes valuable resources.
Using a project management framework and a method that aligns with your startup's niche can help increase the chances of project success while optimizing your team's use of company resources. Fewer resources used means less money and time spent while still improving productivity and reaching essential project goals at the right times.
Automate and Integrate for Seamless Management
You can manually build and manage your project management framework using a program like Sheets or Excel. However, this can be a time-consuming and inefficient process. Many startup owners streamline this task by using an automated project management platform, templates, integrations, and tools to handle their project management needs automatically. You can also take advantage of other templates to keep your startup running smoothly and integrate time sheets and printable invoice templates into your framework.
When you choose a solution aligned with your industry, sector, and company needs, you'll gain access to customizable templates and tools that help you organize your project workflows and maximize your team's productivity.
Remember to choose a solution that complements your tech-businesses focus, workflow, and goals for the best results.

Give your gadgets a new life
At Gadget Salvation, our mission is to contribute to the electronics reselling market as much as possible so that we extend the life of our gadgets and diminish waste. Our process is simple and seamless.
Answer a few questions and get an estimate.
Ship your gadget for free.
Get paid within two business days of our receiving your gadget.