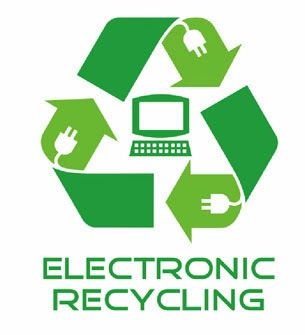 Two Tips to Recycle Unwanted Gizmos
It's almost impossible to find a household where all gadgets and gizmos are used daily. More often than not, you have unused or unwanted devices stored in a drawer that you rarely open. These unwanted gizmos can range from obsolete mobile phones to defective laptops. If this sounds familiar, then it's high-time that you dispose of your old gadgets. Don't throw them in the trash, though! Instead:
Recycle 
Most of the big tech enterprises own a recycling program set up to recycle or trade in unused or damaged gadgets conscientiously. Here are some of the recycling programs that you can contact for your unwanted gizmos. Note that a number of these companies even accept devices from other brands.
Send your old, damaged Apple devices back to the company for appropriate recycling. If your unit has any monetary value, the company will present you with a gift card for it.
Samsung's recycling program is one of the most used given the number of people that own at least one Samsung device. You can drop off to-be-recycled Samsung gadgets in various places. Go to the company website for the specific drop-off locations.
If you have unwanted devices from different brands, use Best Buy Recycle. The company's recycling program accepts virtually any tech item: televisions, computer monitors, video cables, DVD players, and so on.
Dell's recycling program is perhaps the most convenient of all. Thanks to its partnership with FedEx, you can mail back your unwanted or damaged Dell computer to the company for responsible recycling.
Game systems are probably the least recycled devices. As such, Nintendo's free take-back program primarily aims to minimize waste. The gaming company either refurbishes the unused system or recycles its parts for new items.
Sony accepts unwanted, unused, and damaged Sony and non-Sony gadgets. If what you bring is eligible, you may trade in the item for a credit on your next Sony purchase.
Donate
If your old gadget still works, there are tons of non-profit organizations that will be more than happy to take the device off your hands. If you have an old computer you want to dispose of, go to Goodwill. With its partnership with Dell Reconnect, Goodwill accepts any computer or accessory that can be connected to a desktop.
If you want to sell your old device and still help others, consider eBay for Charity. The program lets you sell anything – old gadgets included – and donate all or part of the proceeds to the charity of your choice.
Another good donation option is to go to your local nursing home or recreation center. If you want, you can even ask for a receipt for the donation so you can deduct the item from your next tax return.
If you have a hard time parting ways with your unwanted gadget, ironic as it may sound, you can try using it in a different way. Turn your old monitor into a second screen, your old tablet into a picture frame, and so on. There are tons of DIY instructions on how you can repurpose your old devices.