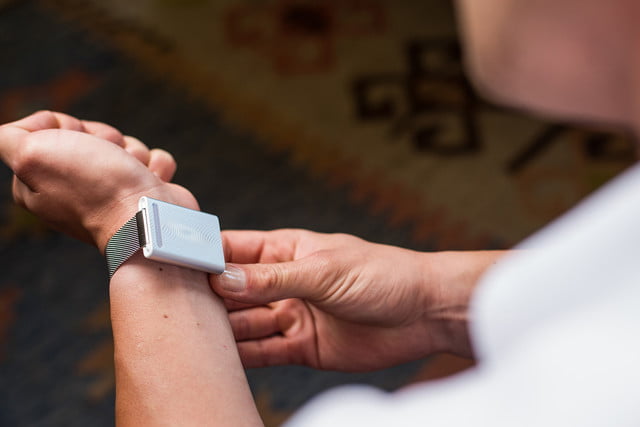 5 of the Best Kickstarter Creations of 2017
Launched in 2009, Kickstarter has become, arguably, the most prolific crowdfunding platforms in the world. The site helps designers, inventors, and creators obtain monetary resources for their projects. The platform sidesteps conventional investment avenues.
Each Kickstarter project includes a deadline and if the established funding goal isn't achieved, zero resources will be collected. As of yet, the site caters to creators living in the US, in the UK, and in Canada. That being said, the backers don't necessarily have to live in the said places to fund a project.
Although there isn't any concrete assurance that the crowdfunding will be a success, Kickstarter has facilitated a plethora of projects that have come to fruition. For 2017, here are some of the most successful projects funded through the famed crowdfunding site:
The Embr Wave is a wearable bracelet that helps you control and manage your body temperature. It alerts you when your body is too cold or too hot. It's basically a thermostat for the human body. It's also user-friendly. To use, you only need to tap one side of the bracelet to release its cooling effect, and the other to discharge heat.
The conception of Embr Wave began at MIT. It has several prominent backers like Bose and Intel Capital. If you invest in the project, you'll receive a discount off its retail price.
Sound quality is the top priority of the creators of the EOZ Air headphones. The sophisticated gizmo has superb battery life: four uninterrupted hours of play time. It also has a lightweight charging case that provides 48 more hours of battery life before another round of recharging. The EOZ Air is an excellent pair of headphones, especially when you're doing an outdoor activity. It comes in six colors and is also water-resistant.
Changing bed sheets is a mundane chore that not a lot of people like to do. It gets pretty annoying when you have to figure out how to fold and hide the scrunched corners of the sheet.  That's one of the problems that Stretto Bet Sheets solves. The innovative, wrinkle-free sheet aims to make changing bed sheets fast and easy. The best thing is that it fits all sizes. The base conforms to the size of the mattress.
If you love the outdoors and camping is your happy place, then you must get a GoSun Go. It's a portable cooking device that uses solar power. It's the best tool to bring if an open flame in the camping area is prohibited or impossible to sustain.  GoSun Go enables you to heat water, steam your food and even roast some of them. It'll only take half an hour to cook a complete meal outdoors.
Blinq is a selection of fashionable, smart rings that are integrated with SOS alerts. The fancy pieces of jewelry can also track fitness progress and send and receive notification alerts.  Use the smart ring to alert your loved ones if you're in a dangerous situation. If you get a notification, the ring will blink and vibrate so you'll never miss anything. Blinq Smart Jewelry recharges on a wireless station.
What devices do you own that used to be a Kickstarter project?