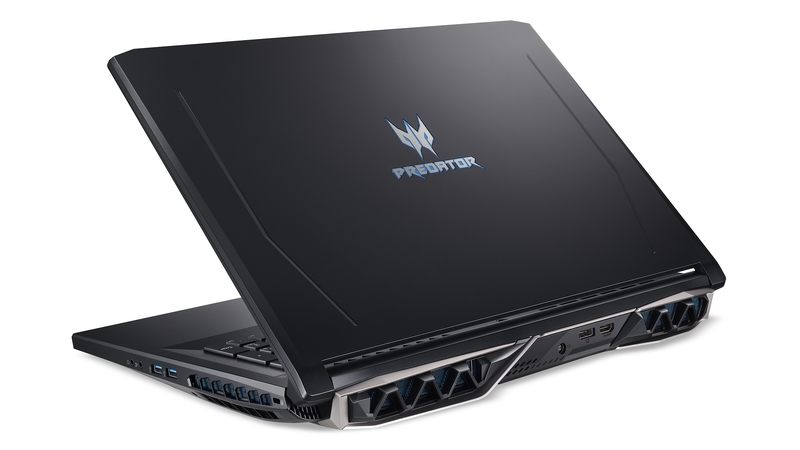 Acer Has Announced a New Gaming Powerhouse Today with the New Helios 500
The Predator Helios 500 is the newest addition to Acer's arsenal of powerful gaming laptops. It is built with a variety of powerful graphics cards and one of Intel's best processors. Gaming fans around the globe are holding their breaths for its release, and we are too.
According to Jerry Kao, Acer's President of IT Products Business himself, the Predator Helios 500 was designed in response to their market's demand for a laptop capable of extreme performance. Literally the answer to every gamer's prayers, the new product is equipped with Acer's thermal technology plus award-winning software—a powerful combination that makes for a premium gaming experience on the go.
Here is everything we know of Acer's latest powerhouse gaming laptop.
Specifications
Under the hood, this 17.3-inch laptop packs quite a punch with a selection of 8th generation Core i9 processors, including the 8950 HK. It is also equipped with 8 GB of memory and an overclockable Nvidia GeForce GTX 1070. Its RAM is expandable up to a whopping 64 GB with an SSD of 1 TB or a 2 TB spinning drive.
Gamers have the choice of either a 1080p screen or a 4K panel. Both options have a 144Hz refresh rate. Both also support Nvidia G-Sync, which leaves the choice entirely up to the buyer's needs and preference.
As for its audio capabilities, the Predator Helios 500 has some of Acer's best bells and whistles. It comes with the TrueHarmony audio technology and the AeroBlade 3D fans. The keyboard is backlit and the entire device is packed with LED lights, characteristic of most gaming laptops.
Perks
For such a powerful laptop, gamers will not have to worry about it heating up while in use. The Predator Helios 500 comes with Acer's superior thermal architecture, which they claim will keep it cool at all times.
Price
The price is steep at $1,999, but that is expected with the Predator Helios 500's top-of-the-line hardware and software. For gamers who are looking for a portable option that doesn't compromise on performance, and wouldn't mind shelling out some cash, the Predator Helios 500 offers great value for money.
Release date
The Predator Helios 500 is set to be available in the United States sometime in June. Acer has kept mum about release dates in other countries, and gaming fans are left to speculate when they will finally get their hands on it.
Acer has also announced the release of an upgraded version of the Predator Helios 300. The Predator Helios 300 Special Edition comes in a sleek design of white aluminum chassis with a gold trim. Under that chic hood, however, it remains largely identical to its predecessor. The new features include a 144 Hz display and GTX 1060 video with a 2 TB disk or 512 GB SSD option. It runs on a Core i7 chip.
Acer is at the top of their game with their summer releases. Everyone is looking forward to what else they have up their sleeves.