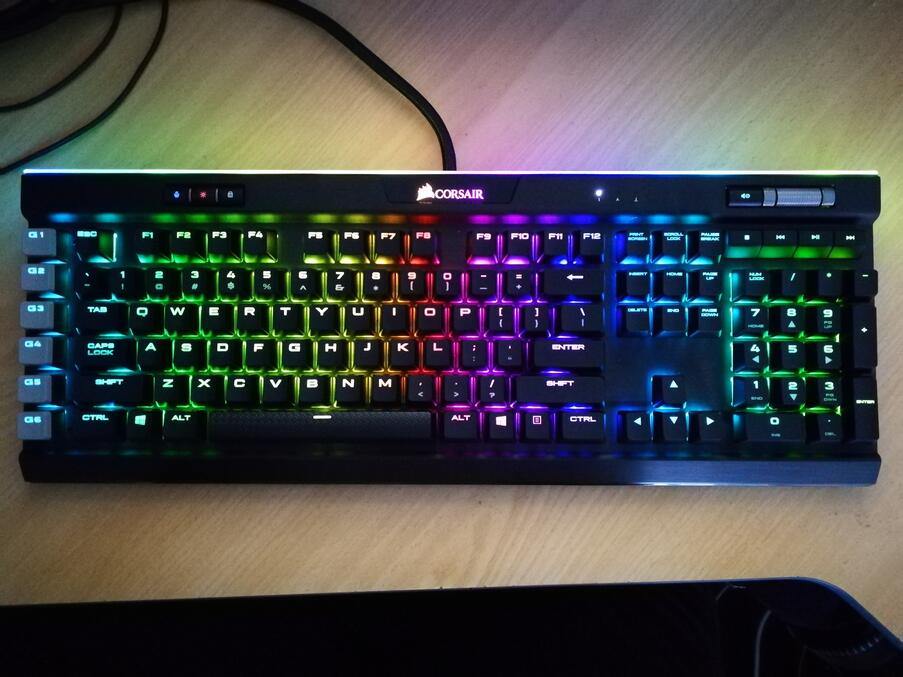 The Best Gaming Keyboards in 2020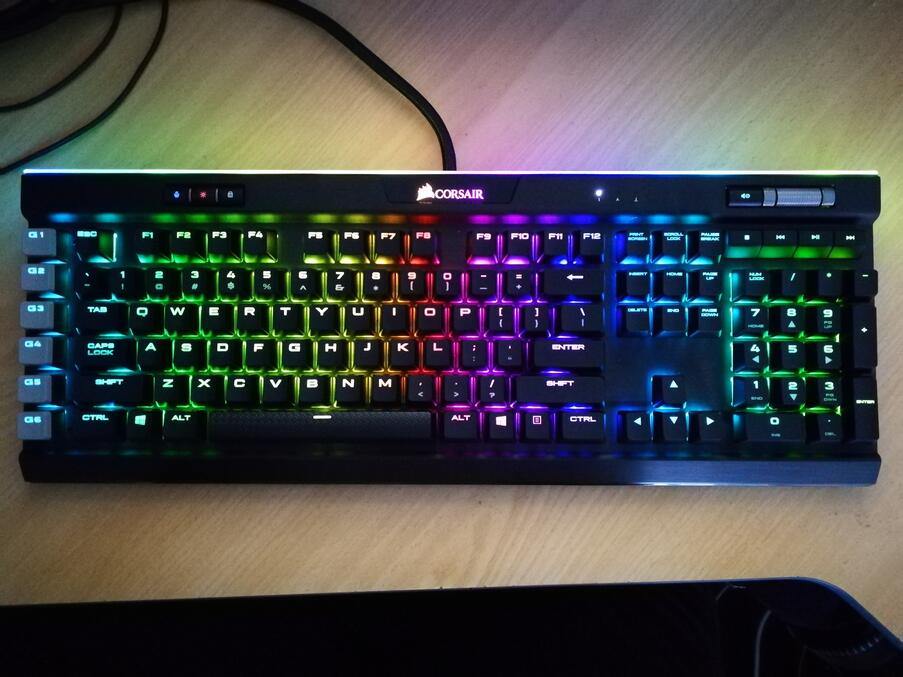 Almost everyone has at least one favorite game to play on the computer. More serious gamers take it up a notch by investing in important gaming equipment, such as speakers, headsets, battery savers, and one of the most important accessories—gaming keyboards.
A high-end gaming keyboard takes into consideration everything a gamer might need: comfortable typing feel, mechanical switches, ideal key placement, color-coded keys, special backlighting, dedicated number pad, and much more.
The best part about these gaming keyboards is that they can be used with any computer. You don't need to worry about selling your laptop online if you want to use one. To help you pick the best gaming keyboard, we take a closer look at the best of them in 2020.
1. Corsair K95 RGB Platform
If you want a high-end gaming keyboard, the Corsair K95 Platinum is the choice for you. It's packed with features like dedicated media controls, a metal volume wheel, a USB pass-through, and RGB lighting. This keyboard even comes with an extra set of textured WASD keycaps and a detachable rubberized wrist rest.
Why we love it: Excellent build quality, long-lasting and reliable, all the important gaming features.
What can be improved: It's huge, and pricier than others in the same category.
2. SteelSeries Apex Pro
For gamers who want to have full control of key actuation, the SteelSeries Apex Pro is the way to go. This keyboard allows users to individually set the actuation point per key. This also helps if you use your gaming keyboard for more than just games. This keyboard is very sturdy with heightened keycaps and good key placement.
Why we love it: Customization capabilities for actuation, sturdy build, attractive aesthetic
What can be improved: Switches are just okay. Other extra features aren't too impressive
3. Razer Huntsman Elite
The Razer Huntsman Elite is the fastest keyboard in the market. It has combined mechanical switches with optical sensors to create its new optomechanical switches, which highly improves actuation and makes keyboard response extremely quick.
What we love: This keyboard moves as fast as you do! Great actuation and tactile keys.
What can be improved: Requires 2 USB cables to connect and is quite pricey
4. HyperX Alloy Elite RGB
The HyperX Alloy Elite RGB has a simple aesthetic, equipped with dedicated media controls, a detachable wrist rest, USB passthrough, and full RGB backlighting. It also supports N-key rollover, which allows gamers to never have to worry about key presses not registering.
What we love: Excellent color coding, good features, reasonable price
What can be improved: No dedicated macro keys and software that could be better
5. Cooler Master MasterSet MS120
The Cooler Master MasterSet MS120 proves that keyboards don't need to be expensive to be good. A keyboard and mouse set, the MasterSet MS120 offers keys with excellent tactile feedback and deep travel, good backlighting, and effective compact design.
What we love: Reasonably priced, excellent lighting
What can be improved: The mouse isn't as impressive