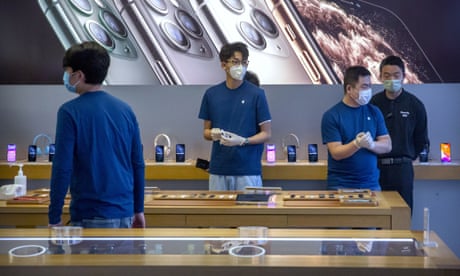 Could the Coronavirus Delay the Next iPhone?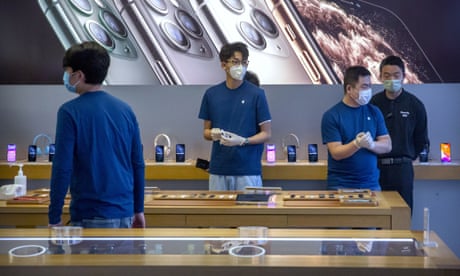 Apple was due to officially release two iPhones this year—the iPhone 9 or the iPhone SE2, and the iPhone 12—until nationwide lockdowns were enforced worldwide with the spread of coronavirus disease (COVID-19) starting February 2020.
Tech analyst Jon Prosser, known to have contacts within Apple, tweeted on March 19 that the mass production of the iPhone 9 commenced but he didn't mention when it would be officially out. Meanwhile, the iPhone 12 may not be formally launched until November 12, two months later than its originally set date, according to some reports.
Production Slowed Starting February
Covid-19 adversely impacted the production of Apple smartphones as the virus originated in China, where the manufacturing sites of main iPhone assemblers Hon Hai Precision Industry (more popularly known as Foxconn) and Pegatron are located. Factories were forced to close for several weeks in early February to ensure that the virus won't be spread among workers who lived close together. However, these production sites still couldn't operate in full blast when most of them reopened in late February because Chinese workers coming from other provinces were restricted by travel orders and mandatory quarantines.
US-based Apple teams who normally flew to China in February before the commercial production of new iPhones dropped their schedules. These teams normally conduct engineering and production verification tests ahead of purchasing components and producing phones in large quantities.
iPhone 9 Release Still Pending
Prosser said that Apple is still non-committal with iPhone 9's release even as it announced the closure of all its retail stores in the US and overseas (except China) until March 27 on March 13. A banner also appeared on its homepage on March 17 saying that the closure has been extended "until further notice", although its online stores will stay open.
Still, Apple might not wait until 2021 and release the phone between summer and fall. This is following this month's sale of the iPad Pro 2020 and MacBook Air 2020, to the delight of shops selling laptops online. Moreover, the company is known for not warehousing its devices indefinitely.
Leaks about the affordable iPhone started in January 2020, saying that the unit features the same A13 processor found in the iPhone 11 Pro Max while sporting the same look as the 4.7-inch iPhone 8. A 5.5-inch version is reportedly also under development. The back of the iPhone 9 is made of frosted glass, unlike the iPhone 8's glossy finish. It has a five-megapixel single front-facing camera and a single 12-megapixel rear camera with dual flash.
iPhone 12 To Be Released in October/November?
Apple's original plan was to roll out four iPhone 12 models: a 5.4-inch unit, a 6.7-inch model, and two 6.1-inch units.
The launch of the 5G-equipped iPhone 12 with OLED displays might be pushed to November, based on a March 19 tweet by Prosser. This is still up in the air, as a March 20 Bloomberg report said that Apple is sticking to its fall release date, with production to start in May.