HP Spectre x360 13: My Faithful Lockdown Companion
Give your gadgets a new life.

At Gadget Salvation, our mission is to contribute to the electronics reselling market as much as possible so that we extend the life of our gadgets and diminish waste. Our process is simple and seamless.
Answer a few questions and get an estimate.
Ship your gadget for free.
Get paid within two business days of our receiving your gadgets.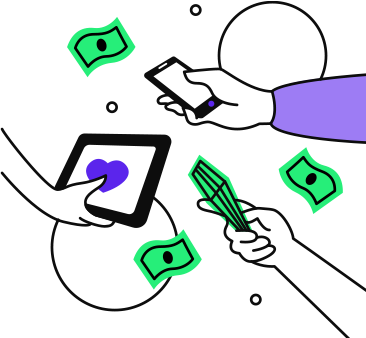 Hey guys, Lena here. Just wanted to share a story about how my little HP Spectre x360 convertible laptop became my most reliable pandemic buddy. (It's not a sad tale, I promise!)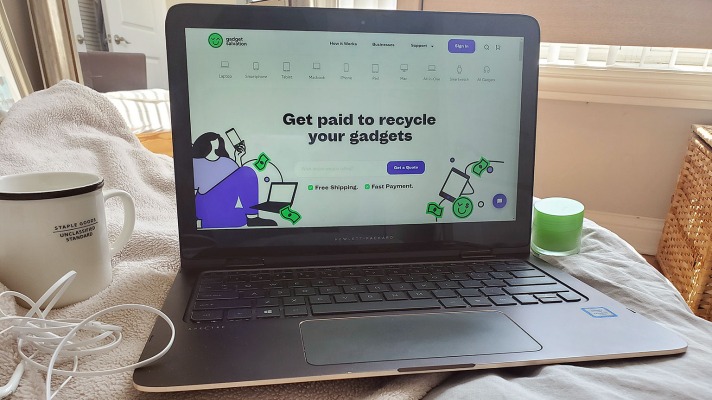 I bought this laptop refurbished, about five or six years ago. (I know!) And of course, there are plenty of up-to-date variations of this model with the top-of-the-line components are currently available on the market, but we will not be talking about specs in this post. If you are interested in the latest tech, I recommend checking our piece on convertible laptops, we mention the newest HP Spectre x360 there, too.
For those who are curious, my personal Spectre x360 13 comes with the Intel Core i7-6500U CPU chip, 8GB of RAM memory, and 256GB SSD storage drive. Quite an outdated laptop computer, by today's standards anyway, but I'm happy to report it still runs just fine! And trust me, working with the latest tech pretty much on a daily basis, I handle plenty of newer laptops to compare my seasoned Spectre x360 13's performance to.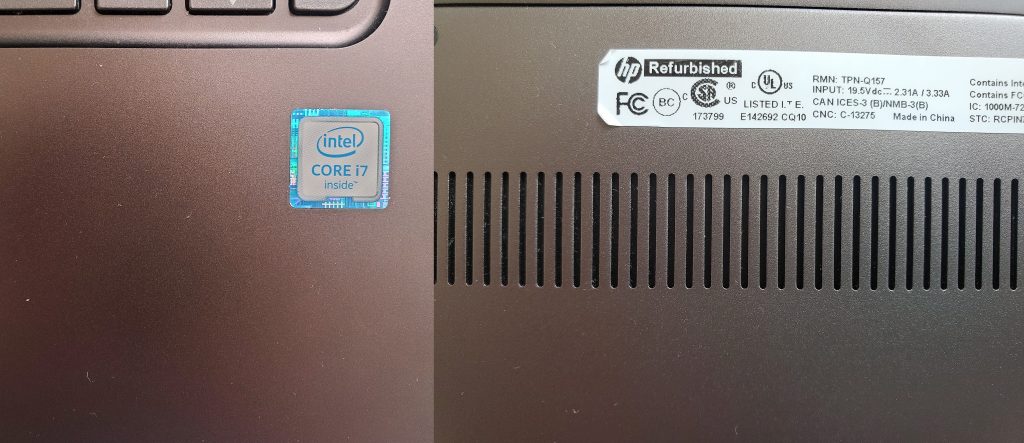 Pre-pandemic (Was it like 11 years ago?)
But moving on, as I mentioned, I got my laptop back in 2016, I think. And all these years, I was handling it probably just like any average laptop user would: to check my personal inbox, maybe to type up a reply here and then, but mostly for entertainment: read Facebook (I'm old, hey), streaming, and occasional Skype (again, old!) with mom, that sort of thing. But then in March of 2020 the pandemic hit. And everything changed.
Working from home on the tiny 13-in Spectre x360 screen
Let me clarify, at work, I have this giant curved monitor, which allows me to split-screen effortlessly and make my workflow, well if not enjoyable, then at least, you know, manageable. I have a fancy gaming keyboard, courtesy of the local Microcenter, an LED mouse, also purchased there, a fully loaded desktop PC, basically all of the essential attributes for staying productive. But in spring of last year, suddenly my HP Spectre x360 13 had to make do. And it did.
As you probably know, x360 stands for "convertible". It means my laptop screen rotates 360 degrees, and it can be flipped all the way back to function as a tablet. A very handy feature I've never really utilized before. So now I had to work on a tiny 13.3-inch display, and at the beginning, I'm not going to lie, I was miserable. That screen felt way too small to handle my workload! But the touchscreen really helps, image rotation definitely helps. And pinch-to-zoom is an amazing feature: in some ways, it almost makes you feel like you are working in Procreate on an iPad Pro. I'm able to make notes, to highlight, sign, circle out and doodle, all with just a hand gesture. Pretty cool. Whenever it feels like my screen is too small, I flip it, rotate and zoom in to make it work. And it does.
Spectre x360: to flip or not to flip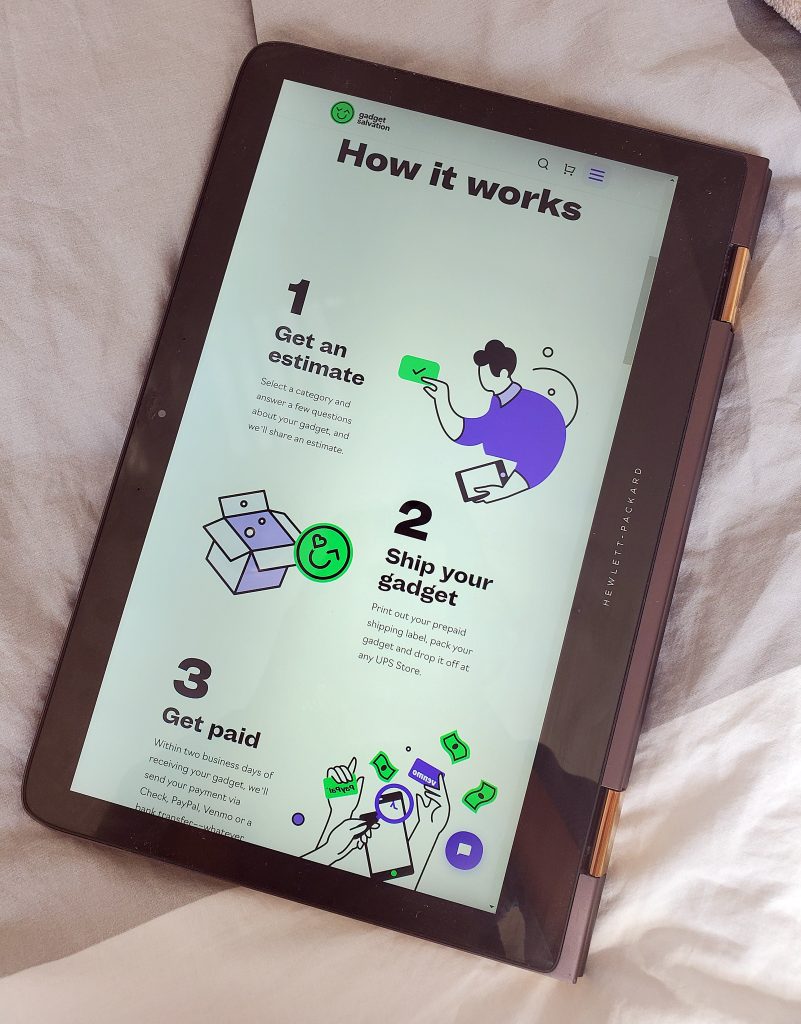 So if before I did not flip my HP Spectre x360 into a table mode, now I do it all the time. It's like having a digital notebook. I honestly don't even need to use the stylus pen most of the time. The feature especially comes handy when I'm done with my work and want to watch some Netflix or stream YouTube videos. I get comfy, flip my Spectre into a tablet mode, take it under the covers so that the glare does not bother anyone. It's perfect! I don't know why I never used it like that before.
Breaking out of quarantine (sort of)
Another awesome thing about my 13-inch HP Spectre x360 is that the laptop is super light and portable. During summertime, I used to sneak out with it to a nearby park, setting up a little workspace on the grass in the further corner, away from anyone. And it is so convenient because you can go pick up some coffee in between, get lunch or groceries, the Spectre x360 barely takes up any space in a bag. My battery life is great too, even after 5 plus years. Most times, when I leave the house with my laptop, I don't have to grab the charger. The 15-inch Spectre version would probably be more suitable for work, but if you are on the go, 13-inch x360 HP works out just great.
Are we back to normal?
Now that I'm back at the office, I bring my HP Spectre x360 with me. I guess being locked in the house or a full year, I have developed a separation anxiety. I use my HP as a spare screen at work, not that I really need one. But it comes very handy for Zoom calls and online work meetings. It fits perfectly on the side of my desk, or even on the window ledge. I just carry it around the office a lot, like it's my cell phone. Plus, thanks to its awesome specs and features it really can double as a work computer, whenever needed.
What I've struggled with on my HP Spectre x360 13
While the smaller screen is very manageable, especially because Spectre x360 makes up for it with the touchscreen and by being a convertible 2-in-1 laptop, one thing that really bugs me a lot is the fan. Occasionally, my laptop really does heat up. Because of its thin build, enclosed in a thin aluminum chassis, it can become extremely hot to touch. Especially if you work on it for hours on end, running several apps and programs in the background. Sometimes the cooling fan speeds up and becomes overwhelmingly loud, but only for a few seconds before it goes back to spinning at an acceptable RPM rate. It would have really not been a problem for me, but when it happens during a work call or when I'm watching my favorite shows, I get a little annoyed with my Spectre.
When I first got the laptop I thought it might be a hardware issue, then I tried to fix it with software updates, but after handling a number of similar HP devices, I can confidently say it is a common problem with pretty much all convertible Envy and Spectre models.
Another minor annoyance, and I've noticed this with some other brands too, is that when there are Windows 10 updates pending, my battery may stop charging. So I have to update and reboot in order for charing to resume.
Used HP Spectre x360 reselling value
Although mine is an older model, it still holds some cash value. To give you an idea, the exact configuration I have, HP Spectre 13 Series Intel Core i7 6th Gen. CPU, can get you up to $226 cash offer.
If you have the newer 8th Intel Core i-series based HP Spectre x360 13 Series generation, expect to receive up to $300, should you choose to sell.
The current HP Spectre x360 13 Series Intel Core i7 11th Gen. CPU gets you $589 money in your pocket*. 
I should note that the US Spectre x360 line comes with Intel Core processors exclusively. I believe HP offers an AMD based version of the Spectre for the Canadian market. If you are an AMD fan, I would recommend looking into HP Envy x360 series laptops.
Final Thoughts
I have been wondering if it's time to upgrade, more than once. Especially since I happen to work with laptops and often get to test out some of the latest models out there. Ask me any time, and off top of my head I'd probably name you at least five 2-in-one laptop models I could easily go with, if I finally took the plunge. But I grew so attached to my HP Spectre x360 convertible laptop computer, I cannot imagine parting with it now. Plus, the laptop works just fine, so why replace it, right?
*Priced on 04/16/2021. Subject to change.

Give your gadgets a new life
At Gadget Salvation, our mission is to contribute to the electronics reselling market as much as possible so that we extend the life of our gadgets and diminish waste. Our process is simple and seamless.
Answer a few questions and get an estimate.
Ship your gadget for free.
Get paid within two business days of our receiving your gadget.