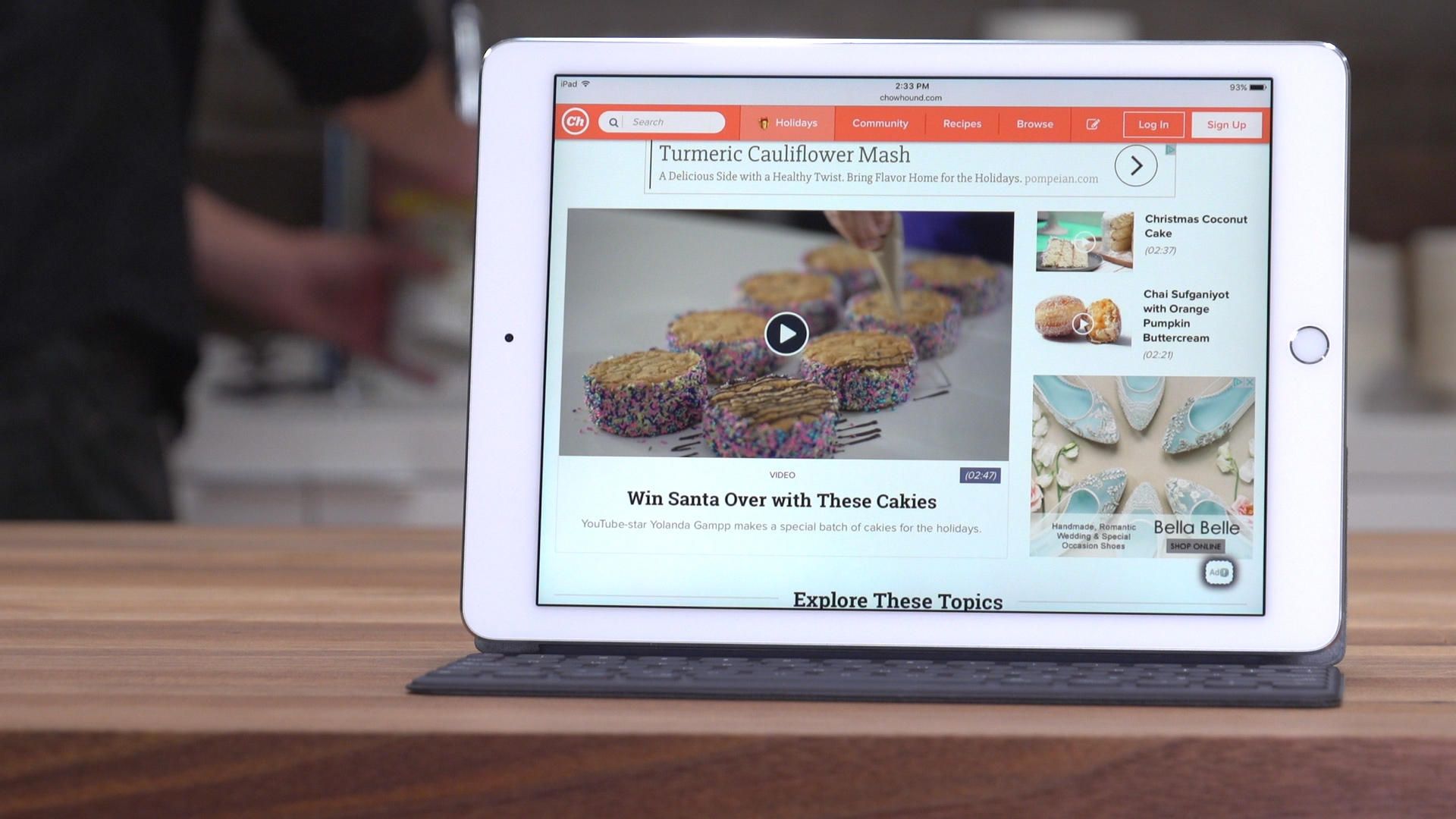 3 Ways to Use Your iPad in the Kitchen
Getting busy in the kitchen and cooking for your loved ones could be just a chore or a burning passion. Whatever drives you to come up with delicious meals, you would certainly appreciate having a handy helper around. Your iPad can be a perfect assistant in different ways. It can be used as a tool for recipe research. It's a gadget that can alert you when that steak in the oven is already perfectly cooked. It can even help you weigh the ingredients correctly.
Otherwise, your iPad can be your background music provider to inspire you through the process. Alternatively, use the screen to watch your favorite TV program while preparing dinner.
There are a number of add-ons and accessories that can be attached to your iPad to maximize it as a kitchen gizmo. To make cooking more fun:
Buy your iPad a stand.
That loaf of bread and those two oranges are not your best options to keep your iPad upright on the kitchen counter. The most basic accessory for your kitchen iPad is its stand. It is necessary so you could carry on with your food preparation tasks without the hassle of leaning here and there to see the screen.
Check out the Techmatte iPad Stand. It is solid, can handle any iPad size, and features multiple angles for your reading convenience. This iPad stand won't also break your wallet.
Install the Drop app.
Need help measuring ingredients? There is an app called Drop, which is a connected kitchen scale that measures the weight of ingredients and sends the information to the iPad. The app has a collection of interactive, customized recipes based on portions and the number of people to be served.
The fusion of Drop as a scale and an app enables you to use one mixing bowl. Drop takes note of the weight of the container and could accurately weigh the ingredient you drop according to what's needed in the recipe. It can also track accurate baking time.
There are other connected scales available, but Drop stands out because its app is efficient and functional compared to others.
Turn your iPad into a recipe organizer.
The iPad can also be an e-Reader. Find the recipe book referred to you or your favorite cookbook in iBooks. Use your iPad to read them. Your collection of Kindle books is also readable on the iPad. That's a great thing if you want to migrate your recipe eBooks to your iPad.
One of the best apps that provide an excellent selection of recipes is Big Oven. Through this app, you can have access to more than 35,000 recipes. That should be enough to hone your skills in the kitchen. For $1.99 a month (ad-free subscription), Big Oven features a clean interface that allows you to find meals easily. You can tag your favorites for reference. You can also create a grocery list and share it to others.
While it would be great to have somebody take care of the mise en place for you, using your iPad as a handy helper isn't a bad thing at all.