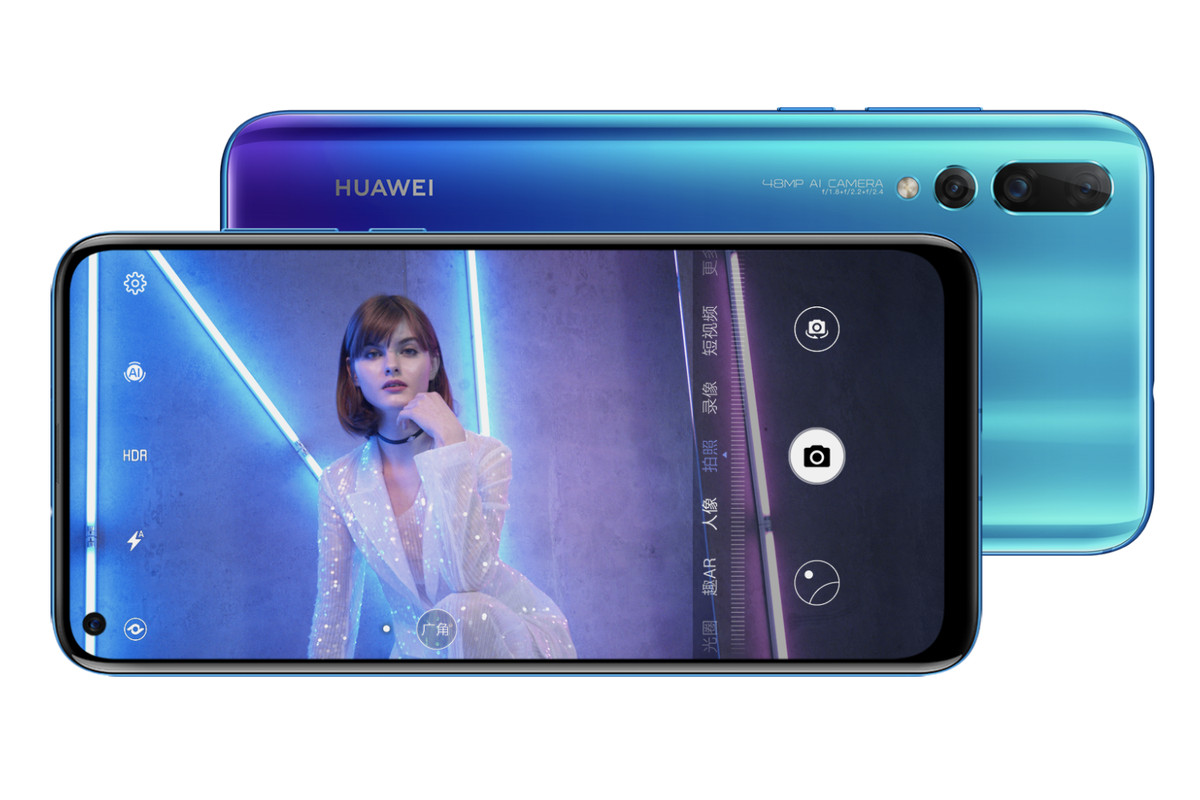 Huawei Announces Nova 4 Smartphone
Huawei has finally unveiled its latest mid-range, all-screen smartphone, the Nova 4. Teasers of the device have populated the online word for weeks now, with many of those suggesting a display almost like Samsung's Infinity-O. The unveiling showed that the Nova 4 is a bezel-less device without a notch. That's not so uncommon nowadays. If you go to shops that sell cellphone units, you'll see a lot of smartphones with the same features. What sets the Nova 4 apart is its "punch hole."
A "Hole" New World
The most standout feature of the Nova 4 is the apparent punch hole cut-out that houses its 25-megapixel selfie camera. The punch hole is a new feature, although it's not a Huawei original. In fact, just weeks ago, Samsung beat other brands to the punch (yes, pun intended) by announcing the same feature on the Galaxy A8s.
Display
The screen display of the Nova 4 is 6.4 inches. Its pixel resolution is 2310×1080. The body of the device is made from glass and weighs 172 grams. It measures 7.77mm thick. The Nova 4 has a distinct shine and lustrous pattern, thanks to special Nano-textured layers used for its body.
There is a triple-lens camera at the back of the device. It has two sensors stored in one section. The isolated third sensor is located down below. There is also a fingerprint sensor on the top center of the back panel.
The latest of the Nova series is available in four colors: honey red, pearl white, blue, and black. The overall design of the phone is similar to the Huawei P20 Pro.
Cameras
Huawei will produce two versions of Nova 4: the standard version and the "High Version."
The standard version features a 20-megapixel rear camera, a 16-megapixel super-wide lens, and a 2-megapixel lens designed for the in-depth field. The High Version has a more powerful rear camera, a 48-megapixel main lens with an f/1.8 aperture to be exact. It also has the same super-wide and in-depth lenses. The higher version also includes a zoom feature that ranges from 0.6 to 10x.
The selfie camera inside the punch hole is available on both versions. It has a 25-megapixel lens with an f/2.0 aperture. It also has digital image stabilization for 1080p video recording. Both versions also feature Huawei's AI modes for front and back cameras.
Specifications
Other than the 48-megapixel camera of the High Version Nova 4, the device has pretty decent specs too. It's powered by the Kirin 970 processor, with 8GB of RAM and 128GB of internal storage space. Its operating system is Android 9.0 Pie. Its interface is EMUI 9.0.1. As with other Huawei devices, the Nova 4 also features a GPU Turbo component to boost the performance of mobile gaming.
Price and Release
Huawei's Nova 4 is set to be released first in China. The expected delivery date of pre-ordered units is January 15, 2019. The standard version costs roughly $450 while the High Version is about $490. The international availability of the Nova 4 is yet to be announced.