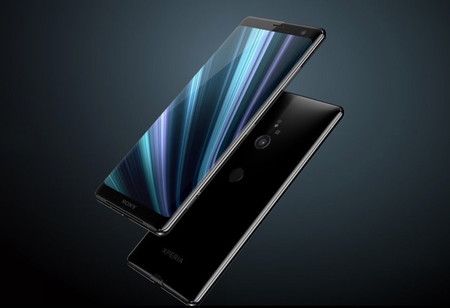 Sony's New Movie Phone Leaked
Sony's mobile department has been sitting on the bench for some time now, but this new phone idea might just be what they need to stand back up.
While it's not official yet, there have been leaks about Sony's plans of releasing a new device: the (likely named) Sony Xperia XZ4. There's not a lot of information yet but the leaks state that it will be physically longer than most phones and will have an aspect ratio of 21:9.
So what?
"What's the big deal?" you may ask.
While the physical length of a phone isn't really in anyone's that's-it-I'm-buying-this-phone list, the XZ4's aspect ratio of 21:9 might just be a must-have for any movie lover. See, the 21:9 aspect ratio is conveniently the aspect ratio standard of movies. This means that watching movies on the XZ4 will be a treat. With this phone, you can say goodbye to the black bars on the top and bottom of your phone's screen when watching movies.
We are also speculating that this phone will have great speakers to go with the screen. It just seems that this is the path that Sony is trying to take for this device, and they want us to have a rock solid movie experience.
Hit or Miss
Sony's idea is admirable but there are also some glaring issues that this device might encounter. The 21:9 aspect ratio may be great for movie-watching, but what about everything else? Most online videos and photos naturally use the 16:9 aspect ratio. Movies will look good but everything else won't. Do they have a plan to get over this issue, or do they think that having two vertical bars beside a normal video is a good trade-off for getting a superb movie experience? It's too early to tell but their new idea seems like a hit or miss.
As we've said earlier, Sony's mobile department hasn't been doing that well. Sony used to be one of the top-dog companies that sell cell-phones, but in the final quarter of 2018, they were only able to sell roughly 2,000,000 units. It's been a steady decrease since 2014. This trend is mainly due to two things: price and marketing. Sony's phone-prices are higher-end as they mainly compete with established companies like Apple and Samsung. The problem is that Sony's phones can't offer features up to par with the prices that they are tagged at. They have for so long relied on their better-than-the-rest BRAVIA screen which isn't really a deal-breaker anymore. Sony's marketing team is also on the low-key when it comes to mobile devices. They focus way too much on their other branches (gaming and movies). The company needs to fix its issues in the mobile department for it to catch up and be up there with the big boys.
Sony needs a device to save their mobile department, and the XZ4 has the potential to do that. Let's just hope that Sony will be able to deliver when it gets released.