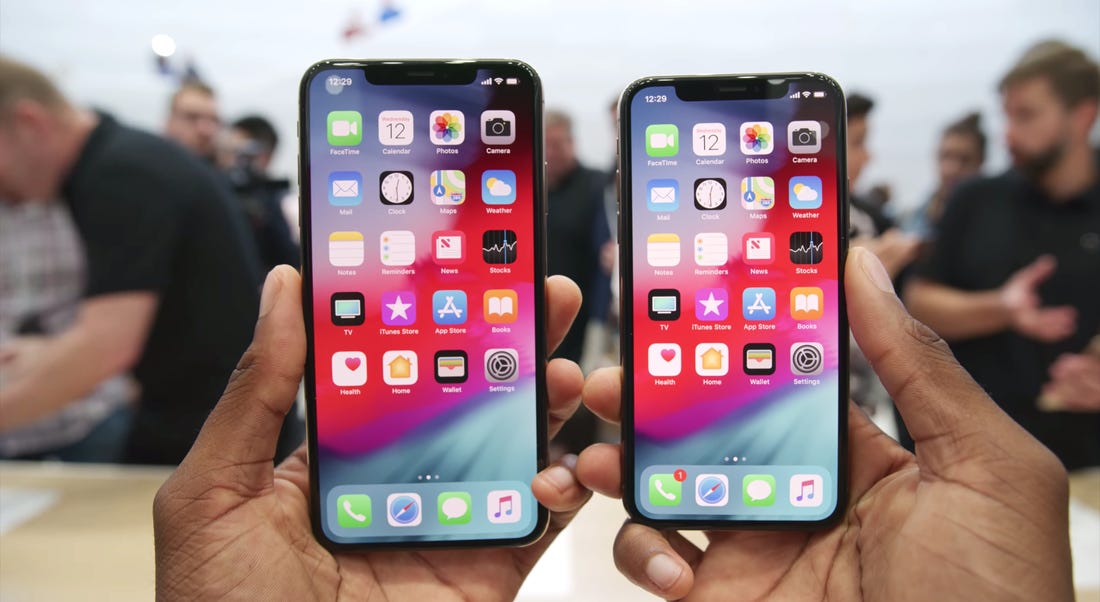 iPhone XS Max vs. iPhone XR: A Simple Comparison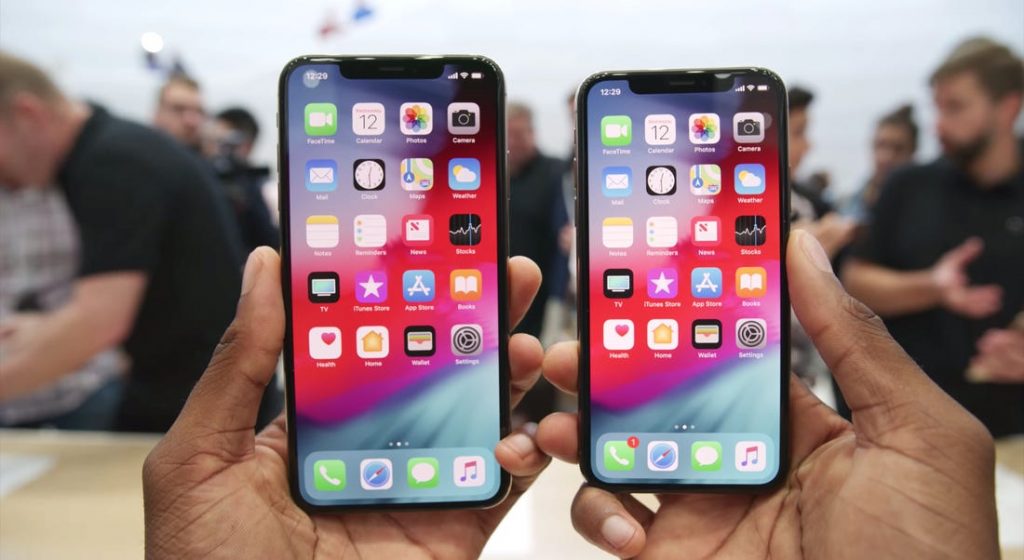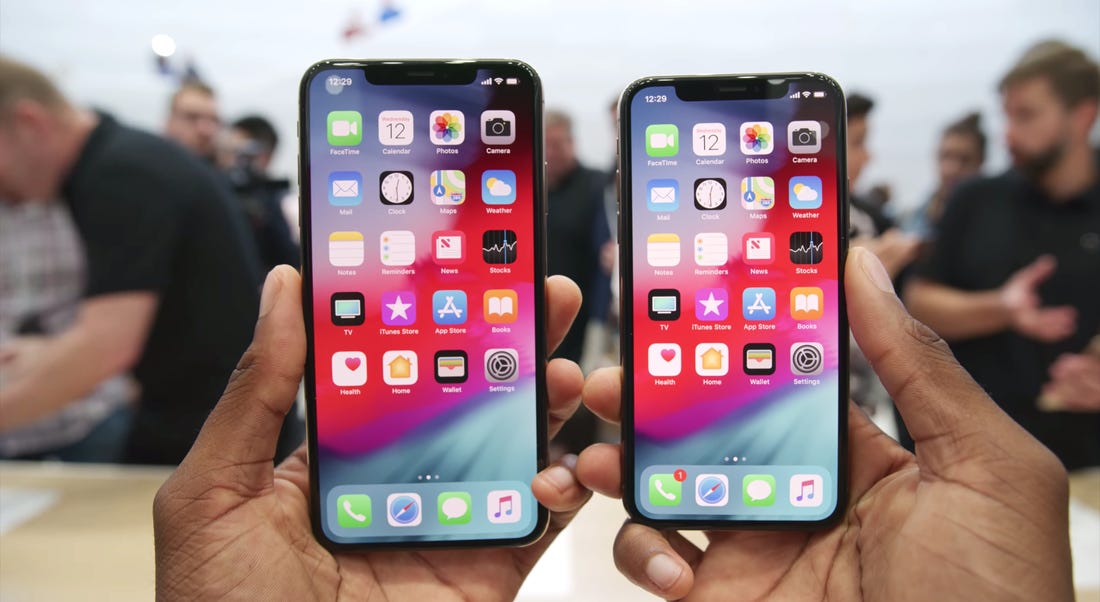 The iPhone XR and the iPhone XS Max are undoubtedly two of Apple's most popular handsets to date. And with good reason. Both have been praised for their incredible performance, powerful hardware, and great in-phone features. Not sure which one you should buy? Here's a simple but comprehensive guide: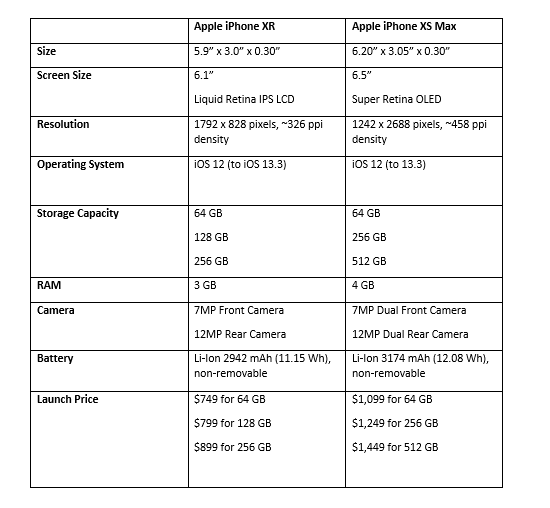 Buy the iPhone XS Max If . . . You Want High Speeds, Great Performance, and a Gorgeous Visual Experience First launched in September 2018, the iPhone XS Max was touted as the largest smartphone ever produced by Apple. With a 6.5-inch display and barely any screen bezel, the phone's appearance was definitely the first thing people noticed.
How Does It Look?
The iPhone XS Max has a premium look to match its price. The model boasts two eye-catching details: steel-frame edges and specially formulated glass at the front and rear.
However, the unit's size and lack of tapered edges make the phone quite awkward to hold. It doesn't sit in your hand as comfortably as one would expect an iPhone to.
How Does It Perform?
The iPhone XS Max's strongest suit is definitely its screen: size, display, resolution—everything related to visual hardware is top-notch.
Notable Features
• Stunning Visuals – The 6.5-inch Super Retina OLED screen can display Full HD (1080p) content easily. Watching anything on this phone is a visual treat.
• Tough – The iPhone XS Max can be submerged up to two meters depth for 30 minutes.
• Smart HDR – When you snap a photo, the camera takes three pictures in three different exposures. It then combines them to create the best possible result.
Buy the iPhone XR If . . . You Want a Premium, Top-Performing Phone at an Affordable Price Despite being considered a "cheaper alternative" to the iPhone XS Max, the iPhone XR has a few notable tricks up its sleeve. Though not as visually dominating, this handset performs just as well as its higher-priced counterpart.
How Does It Look?
The iPhone XR has a smaller screen than the XS Max, but considering how awkward the latter is to handle, this isn't a bad thing. In fact, many reviewers have praised the 6.1-inch design. The screen is big enough to give a solid display but not so big that the entire model is hard to hold.
Sleek aluminum graces the iPhone XR's edges, giving it that tastefully premium look. This unit also comes in more colors than the XS Max: black, blue, red, white, yellow, and coral.
How Does It Perform?
The iPhone XR and the iPhone XS Max are not on the same level. The XR is a more affordable model with noticeably "lower" specs than the XS Max. However, make no mistake—the iPhone XR is still a quality phone that performs above industry standard. In fact, it shares a lot of similarities with the XS Max in terms of in-phone features.
Notable Features
• Dual Sim Support – You can have two numbers on a single device via a nano Sim and eSIM.
• Smart HDR – Achieve a crisp, clean picture using three pictures stitched together.
• 12-Hour Battery Life – Tom's Guide placed the iPhone XR on their "Smartphones with the Longest Battery Life" list after their tests revealed the handset's longevity: 11 hours and 26 minutes.
If you're fine with paying top dollar for a fairly large handset with stunning visual display, then the iPhone XS Max is a great choice. However, if you don't really feel like doing something drastic—like a MacBook trade in—just to buy a new phone, the iPhone XR performs at almost the same standard for much, much less.