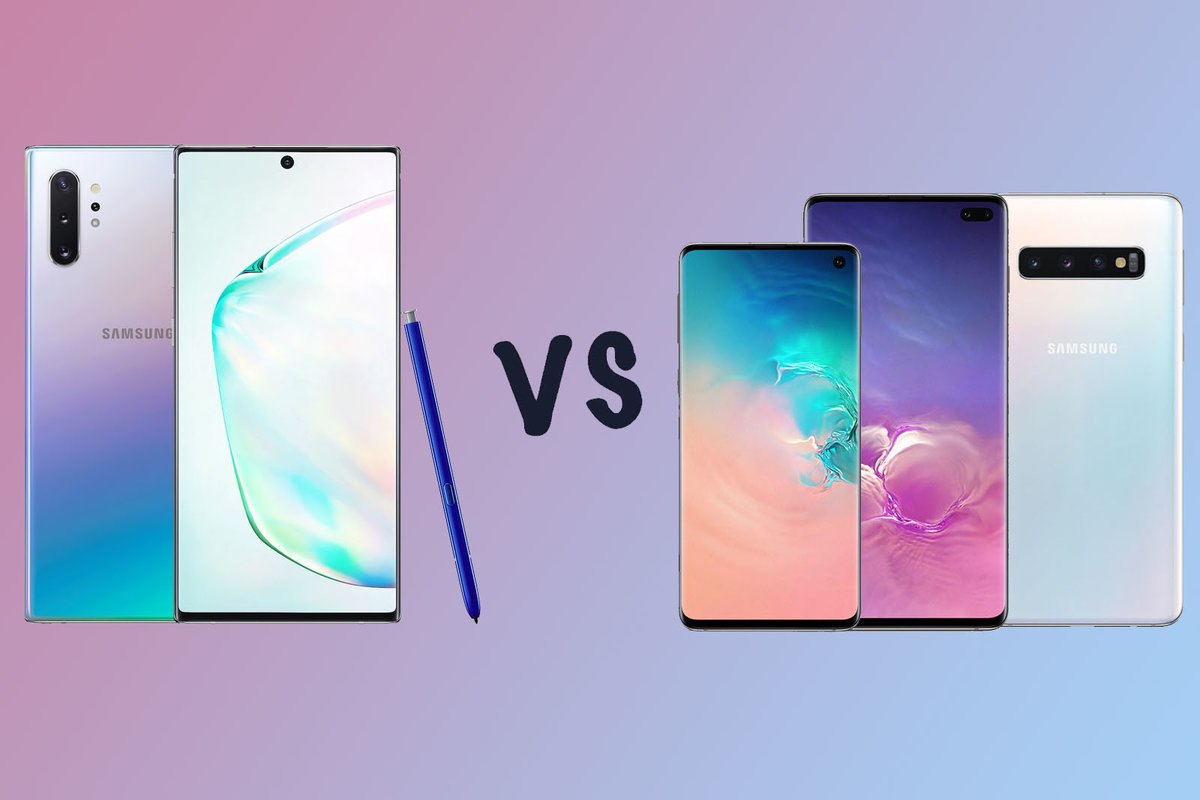 Samsung Galaxy Note 10 vs. Note 10+: All You Need to Know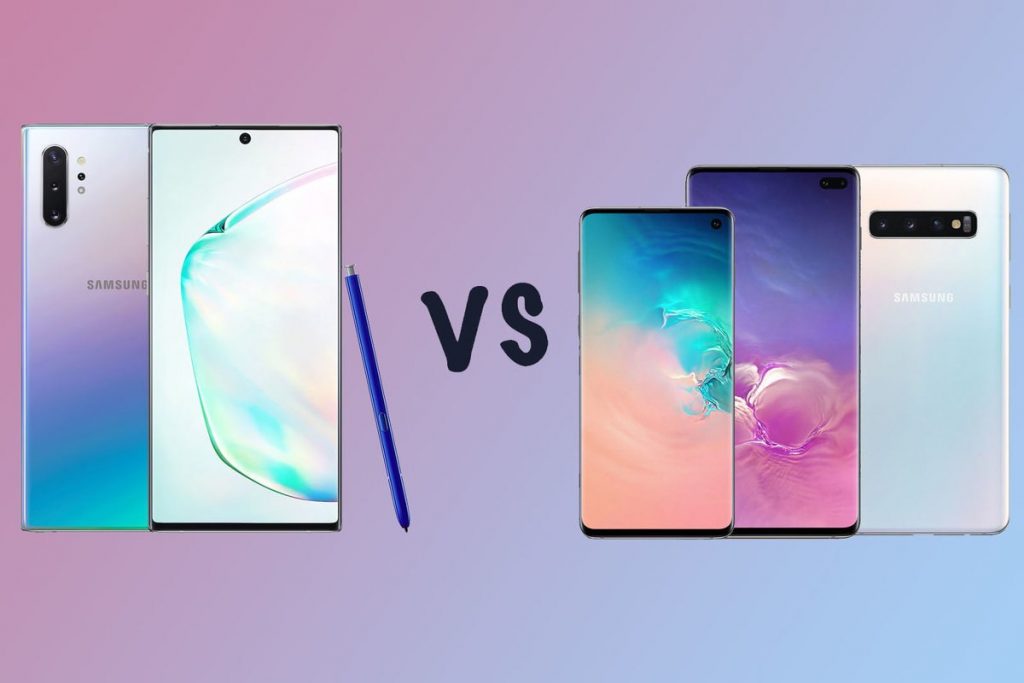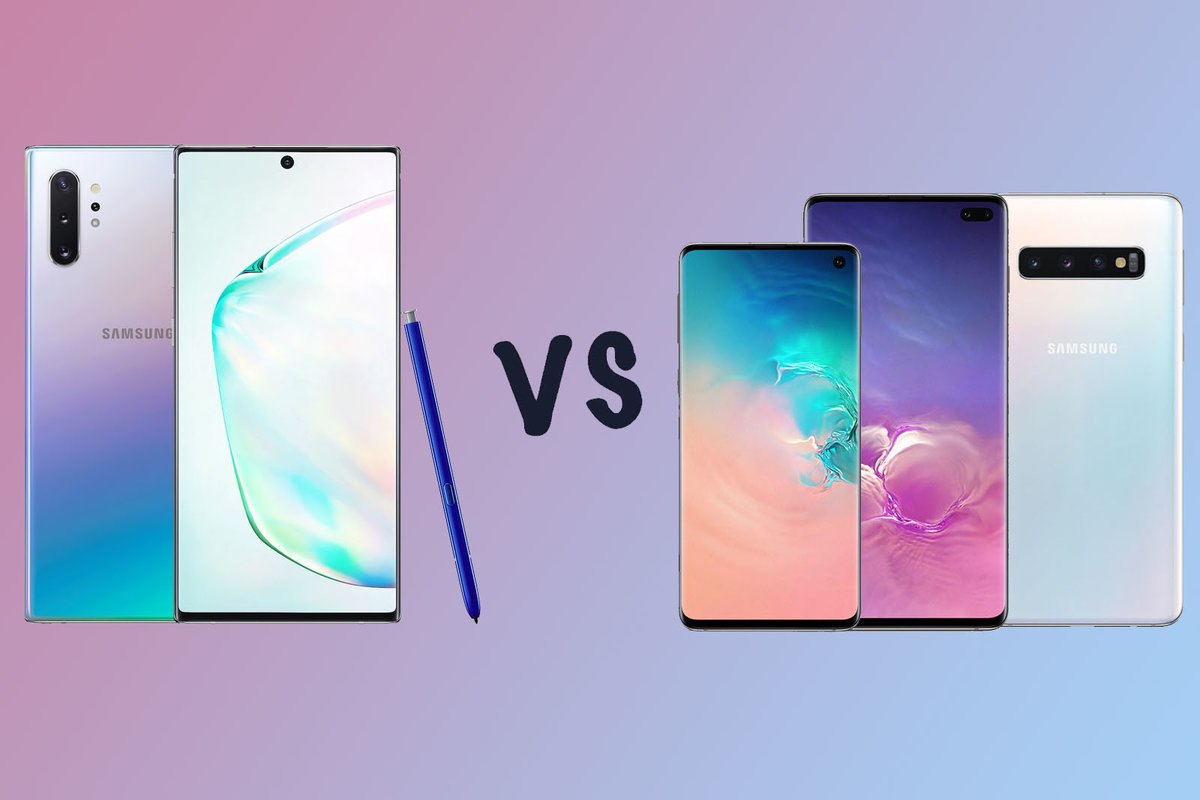 Despite the Galaxy Note 10+ being Samsung's flagship phone, user reviews and consumer reports put in a strong argument for the Note 10. So far, it seems like switching from the Note 10 to the Note 10+ is not so much an upgrade as it is a matter of preference.
Let's dive a little deeper.
Body
The Samsung Galaxy Note 10+ is definitely a larger and more substantial model than the Note 10, with the former measuring 77.2 x 162.3 x 7.9mm. It makes it a little less portable and—according to user reviews—a little more awkward to handle than the Note 10 (which measures 71.8 x 151.0 x 7.99mm).
For color options, there isn't a huge difference. The Note 10 comes in five variations, the Note 10+ comes in three. Both have one or two colors unique to their selection.
Both the Note 10 and Note 10+ have a Dynamic AMOLED screen that is HDR10+ certified, but the Note 10+ produces notably sharper images than the former thanks to its 6.8" Quad HD+ display. The Note 10+ also has more ppi (about 498ppi, compared to Note 10's 6.3" FHD+ with 401ppi) given its screen size.
When some people want to upgrade their laptop, they often cash in their older model for the newer version. But don't go searching for the best place to sell laptops—or, in this case, your phone—just yet. According to most reviews and first impressions, the difference between displays is hardly noticeable.
Hardware
As far as internal storage is concerned, the Note 10+ has higher RAM and internal storage from the get-go. Unlike the Note 10, both the 256GB storage and the 512GB storage options come with 12GB RAM for fast processing. The Note 10 does have substantial enough processing power, with its 8GB RAM and 12GB RAM variations. However, its 12GB, 256GB storage option is only available for the 5G model.
What's more, the Note 10+ comes with a card slot to upgrade the storage; the Note 10 does not.
The Note 10+ also boasts a quad rear camera with Dual Optical Image Stabilization (OIS) and 10x digital zoom. However, it doesn't yield drastically different results than the Note 10's triple rear camera with the same Dual OIS and digital zoom capabilities. Since both models have the exact same specs for their selfie cameras (10MP, Dual Pixel AF), it should be noted that their picture and video capture capabilities are equally astonishing.
General Overview & Final Thoughts
The differences between both models are very minimal—and largely technical.
As far as performance and processing speed are concerned, both are solid contenders. If you want something that's easy to hold, the Note 10 is easier to work with given its smaller size. Both models run on Android 9.0 (upgradable to Android 10.0) and pack a sweet Snapdragon 855 chipset. The Note 10+ can give you an extra hour of use with its larger battery if you're the type who's constantly on-the-go. The AMOLED screen for both phones also give a fantastic viewing experience.