How To Xbox Trade in And Get Paid For It?
Give your gadgets a new life.

At Gadget Salvation, our mission is to contribute to the electronics reselling market as much as possible so that we extend the life of our gadgets and diminish waste. Our process is simple and seamless.
Answer a few questions and get an estimate.
Ship your gadget for free.
Get paid within two business days of our receiving your gadgets.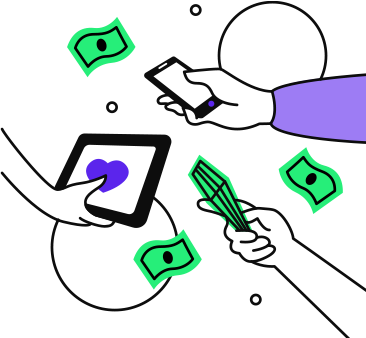 Follow these tips before trade in your Xbox online.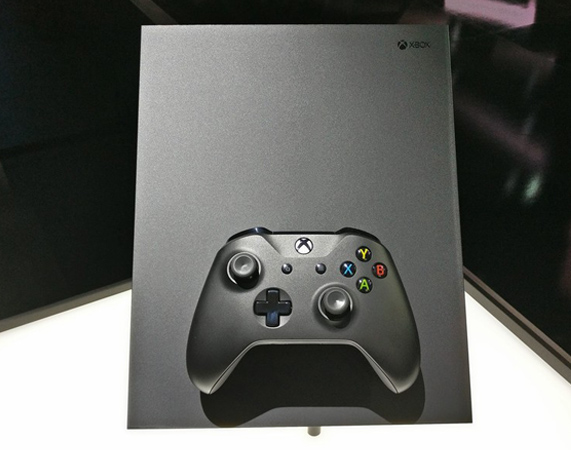 If you are looking to upgrade your Xbox or to trade in your used console to pay the funds for the new one, follow these tips to help you to easy the selling process. We are going to explain how to identify which Xbox model you have; how to prepare your gaming console; and give you suggestions where to trade in in order to get the most value of your gadget.
1.Identify What Xbox Model You Have
Verify what type of xbox model you have when xbox trade in. If you already know which model you have you can skip this point. However, it is necessary to make it clear what are the models that xbox have before xbox trade in.
Over the years, there were three main types of Xbox released and with different versions of the consoles .The first, is the original Xbox, the second is the Xbox 360 and the third is the Xbox One.
The Xbox
The Xbox was released on November 15th in US in 2001. It's the oldest but the simplest of the three gaming consoles of Xbox. Its operating system was based on the Windows architectural kernel. Likewise, it was the first console to support an Ethernet port that enabled access to Xbox Live which is Microsoft's subscription online gaming service. Within its debout, Microsoft launched the sixth generation of consoles which made the very first major gaming system created by a north american company.
Xbox 360
The Xbox 30 was next on the list to be released on November 22nd of 2005. This model was quite famous because it was compatible with streaming services like Netflix and enabled users to stream media from PCs on the network. Plus, it supported CD'S and DVD's via standard HD DVD.
Over the time, the Xbox 360 received nine different versions.The main difference of these consoles consisted of three main different kinds of Xbox 360. The original 360 which came with and without hard drive ( 20GB, 60GB and 'Elite' version of 120GB). The slim version of Xbox 360 was on the market with hard drivers versions of 4GB, 250GB and 320 GB in 2010.
Xbox One
The Xbox One was launched in November 2013. It has a camera that offers a wider angle and improved tracking accuracy with the help of Kinect. The Xbox One has three different versions. The original Xbox One has an external power brick ,and the Xbox One comes in white color and is smaller.
Once explained the different version of Xbox, we are going to give you the steps to find out the Xbox version you have with the hard drive serial number. Remember,to duly note how big is the capacity of your hard drive because it will make a difference in value for your potential user when you trade in your used gadget. .
Steps To Find Your Xbox Version
Turn your Xbox console over to locate a sticker with the "Serial Number", product ID and manufacturing date information on it.
Locate and write it down the two last numbers of the Serial Number which is the factory code. This code was created by Microsoft to identify different production models of the Xbox. Plus, getting the factory code enables you to know which version you have.
Locate the set of numbers after the serial number which is seven digits. This is followed by a space and then five digits more.Like this format LNNNNNN YWWFF where L is the number of the production line; NNNNN is the number of Xbox produced during workweek; Y is the last year of the production year; WW is the number of the week of the production year ;and FF is the code of factory in which the xbox was manufactured.
Finally, compare the year and week of the production to the version chart to know which version of Xbox you have.
2.Prepare Your Xbox
Once identified your Xbox console model, it is the time to prepare it for sale.You can start by ensuring it functionally . You can plug your console to check if every part -including your hard drive- is working properly. Also, insert a disc to make sure the system is still working and verify if it connects to the internet. We recommend that you download any updates or patches of your Xbox.
Then, you will need to wipe your personal information from the console to avoid next user from having access. Of course , the process will differ depending on which Xbox version you have. We recommend to check our article trade in xbox one 6 essential tips to prepare your console for more tips to wipe off your data.
Finally, give a proper cleaning to your console and keep it out of dirt. If you use some polish, you will shine up the glossy parts from your Xbox. Therefore the future user will appreciate it and you can add value to your gaming console. If you see your device has significant signs of wear (cosmetic condition), it's better to mention it to avoid surprises from your potential buyers . Dont forget to include working controllers, power and audio video cords, to make the most value when Xbox trade in.
3.Where To Xbox Trade In?
Direct Sales : Ebay, Craigslist
Over the internet you have several options where to sell your gadget. Some people go for platforms such as Ebay or Craigslist when they want to resale any electronic device.
These services need you to make an effort in terms of logistics such as taking images of your console, do accurate description of the device, deal with the bargaining from potential buyers and more. If you are ready to do so, this is your way to go.
It is true that Ebay helps you to get in contact with potential customers. Furthermore, it offers you protection against fraud,while Craiglist is free service but offers very little protection as a buyer. Nevertheless, the downside of Ebay is that you will have to pay a fee for using its platform when you end up selling your Xbox.
Use A Middleman Service
There are numerous services online that will pay for your used gadget and deal with all the process. Our favorite is the trustworthy site of Gadget Salvation. It's a legit middleman service to xbox trade in and get paid for it. Since 2008, the company has been on the market offering practical solutions to users selling used gadgets such as gaming consoles, laptops and smartphones. Forget the hassle of listing or paying fees on third party services. On its website you can get an estimate quote for your used gadget with upfront prices on the market. Follow the how it works steps and get paid within 48 hours into your bank account, PayPal or Venmo.
By using middleman services you forget the hassle. Plus, the deal is quicker because you get an estimation quote which you are free to accept or decline. Just answer a few questions about the cosmetic condition and functionally of your device to get a quote.
Ready to sell your used gadget? We hope these tips help you to make your best choice for selling your used Xbox online.

Give your gadgets a new life
At Gadget Salvation, our mission is to contribute to the electronics reselling market as much as possible so that we extend the life of our gadgets and diminish waste. Our process is simple and seamless.
Answer a few questions and get an estimate.
Ship your gadget for free.
Get paid within two business days of our receiving your gadget.