PlayStation 5 Confirmed Exclusive Games
Give your gadgets a new life.

At Gadget Salvation, our mission is to contribute to the electronics reselling market as much as possible so that we extend the life of our gadgets and diminish waste. Our process is simple and seamless.
Answer a few questions and get an estimate.
Ship your gadget for free.
Get paid within two business days of our receiving your gadgets.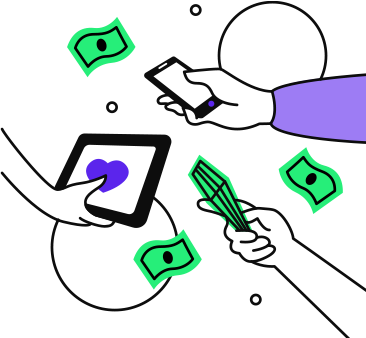 Check the lineup games for PlayStation 5 shown on the event called The Future of Gaming.
At the event "The Future of Gaming" held on 11th June 2020, sony unveiled the new PlayStation 5 along with a bunch of incredible-looking video games. Sony mentioned that the new PS5 features has very exciting new technology .For instance, the super fast SSD which improves load times and the "Unreal Engine 5" which has new lighting and geometry systems that leads to games look very realistic.
Here is the lineup of the new-generation games listed below.
Spider-Man: Miles Morales
It is the extension of the original game of Insomniac Spider-Man. The Spider-Man: Miles Morales is a standalone game. The 2018 game in which Norman was secretly hunting a cure for Harry-his son- deadly genetic disorder. Then, we see a tank filled with a green substance with Harry floating on it. This liquid reacts to Norman's presence and both- Harry and Norman- become Green Goblin in the film and comics. At the end, Peter Parker starts to train a new spider power technique-powered Miles Morales in the art of web slinging at NYC.
Gran Turismo 7
Of course the GT7 has to be present in the new console generation with its new version.During the digital event, Sony presented a clear view of the new GT7 with new racing sim series. This game will include race cars from different eras, cool tracks, amazing graphics, very realistic car noises and crazy environments. Don't forget, that the new PS5 comes with haptic feedback to enable a realistic driving experience with GT7 cars like Porsche Carrera GT, Lamborghini diablo and more.
Ratchet And Clank: Rift Apart
This game looks like a Pixar film due to its high colorfulnes. It's an intergalactic adventure and game experience designed for the SSD high speed for PlayStation 5. Gamers will experience along with Ratchet and Clank entering a new jungle area and emerging into a cyberpunk city. The director states using dimensional rifts to instantly jump from planet to planet and using ray trace reflections.
Project Athia
Project Athia is a fusion between the latest technologies with art. In here, the game will get you to a vast and detailed world filled with beauty and dismay. The game is set into a fantasy world full of creatures, and giant dragons in large-scale action adventure. This combines the magic-wielding elements of the Final Fantasy games with some large-scale environments from an open world gameplay.
Stray
Blue Twelve Studio is developing the Stray game. This game is a futuristic title in which humans seem to be replaced by robots. It looks like that gamers will be navigating a Blade Runner environment as a cat in neon in a decaying cybercity full of robots. The cat has a small backpack which is in charge of solving all the mysteries. The creative director says : "exploring the strange world we are building feels really fresh when you're sneaking under a car, or walking the rooftops with the inhabitants below unaware of your presence."
Returnal
The story goes around an lone astronaut on an alien planet in which endures a cycle of death and awakening. The protagonist fights against demonic creatures using sci-fi weaponry and flashy abilities and transforms herself each time you die.This has an impact on the player's character. The returnal will come only for PS5.
Sackboy: A Big Adventure
The studio Sumo Digital, that worked with Little Big Planet 3 is creating a new 3D platformer. This game can be enjoyed by up to for players. The date of release is unknown for the moment.
Destruction AllStars
This game mixes driving, explosions and platforming. What's best of it? It is a multiplayer-focus adventure. It seem that battle starts when everybody is inside its high-powered cars, and then action passes through a frantic action to stop your driver from getting run over.
Kena: Bridge Of Spirits
About this game, we know very little information. But, it seems to be a mix of 3D platforming, exploration and combat game. The adventure game will let you explore a vibrant world filled with ancient ruins. You will fight with the help of a magical woodland spirit that travels alongside you in your adventure.
Godfall
The Valorplates bashing and slashing big monsters with gloriously ornate armor sets. The Valorplates will transform into masters of melee combat that will kill the mad god Macros. It is a solo or co-op game.
Resident Evil 8: Village
It is a classic survival horror adventure. The resident Evil 8:Village for PS5, will feature the return to the creepy European setting of the series Resident Evil 4.This version is more like Gothic proceedings. You will see werewolf-like monsters and the return of Christ Redfield to the series which means there are plenty of undead monsters to be killed.
Astro's Playroom
JapanStudio is developing the Astro's Playroom. And it seems to be a sequel of the Astro Bot: Rescue Mission. It's a platforming game in the world of AstroBots that will come preloaded on PS5.
Solar Ash
The Solar Ash is a game that lets players try to stay alive when they travel through a world-swallowing space rift known as the Ultravoid. The art style of this gameplay is very similar to Hyper Light Drifter.
Demon's Souls
The Demon's Souls is the precursor to the Dark Souls series. The game developed by JapanStudio and Bluepoint Games and it's almost unrecognizable due to the graphical changes. The original game 's architecture has been upgraded into a more imponent gothic style.The colors are brighter with a select of colors that are being more realistic. However, the dark and gloomy role-playing remains the same.
Horizon: Forbidden West
This game seems to be the sequel of Horizon Zero Dawn. This one has varied landscapes and environments. It included a photorealistic scan of Lance Reddick which controls one of the factions you will encounter in the gameplay.On this adventure, you will see the future warrior on robotic dinosaurs.
Other games are: Goodbye Volcano High,Oddworld: Soulstorm,Ghostwire: Tokyo,JETT: The Far Shore,Deathloop,Pragmata,Bugsnax,Little Devil Inside,NBA 2K21,Hitman 3.
Finally, all these amazing games are going to be available for PS5 but dates are not specified yet. However, if you are looking to upgrade your gaming console, you can xbox trade in to pay the funds for the new one or simply get paid for your used xbox.

Give your gadgets a new life
At Gadget Salvation, our mission is to contribute to the electronics reselling market as much as possible so that we extend the life of our gadgets and diminish waste. Our process is simple and seamless.
Answer a few questions and get an estimate.
Ship your gadget for free.
Get paid within two business days of our receiving your gadget.