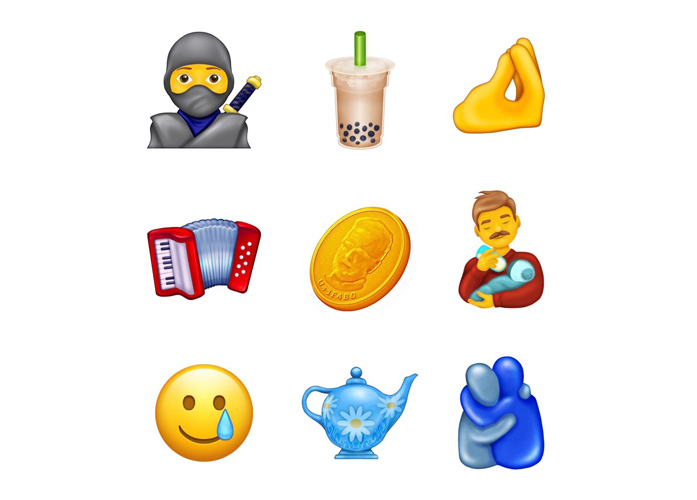 New 117 Emoijis Coming In IOS And Android At The End Of The 2020
New skin tones and gender variants are on the list of the new design of emojis.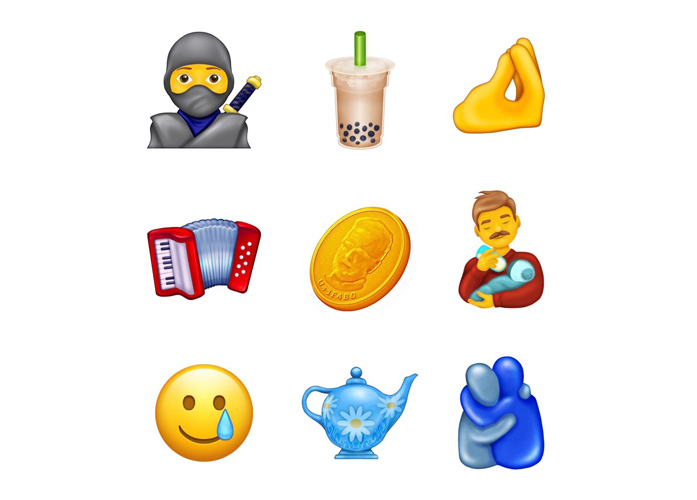 The past 17 July was the world Emoji day and to commemorate that day, we are going to show you the new emoji list that is arriving in iOS and Android smartphones.
Emojis have changed the way we communicate everyday with our friends,partners and loved ones. Most of the time, emojis are used every day in our messages to express our state of mind and feelings about something. Reason why Emojipedia founder Jermy Burge created 🌎World Emoji Day. It's a day to promote the use of emojis and to spread the enjoyment they give us.
Emojipedia has over 25 million emoji lookups each month and the site is updated very frequently in terms of emoji definitions, changes , addition of new emojis to the worldwide list and more. Here, we can find the new designs of emojis for IOS and Android.
Android New Emoji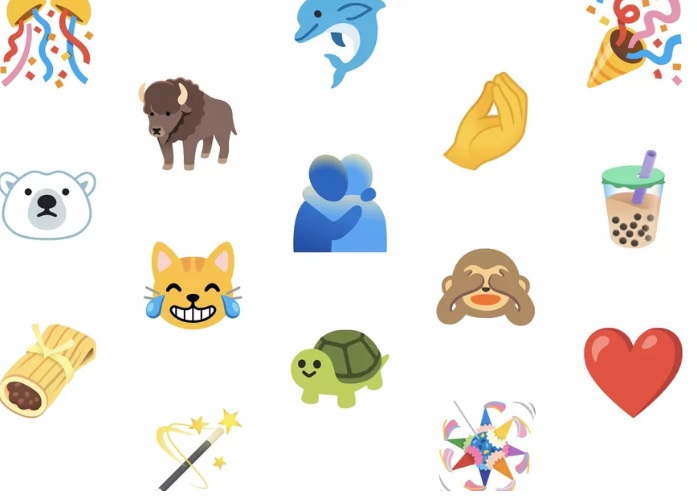 Google has shared the final Android 11 character designs but now they are showing an overview of 117 new emoji designs. The new designs consist of 62 new characters, 55 skin tone and gender variants. The purpose of the new designs of emoji 13.0 by Google is to have "more emphatic expressions on the keyword". For instance, a "person in tuxedo", " a person feeding a baby with a bottle" and a "man in veil".
Furthermore, there are two new emojis to express empathy which are "two people hugging" and "slightly smiling face with tear." Also, you will find some emoji that look great in the dark-mode when messaging.

Moreover, Google has been working on animals emoji to give a more authentic look with the Monterey Bay Aquarium and Victoria Bug Zoo. You will find new animals such as beaver, polar bear and bison for example. But not only, the return of the classic turtle from 2013 and other animals like the frog, pig face and hatching chick are back on the list.
IOS New Emoji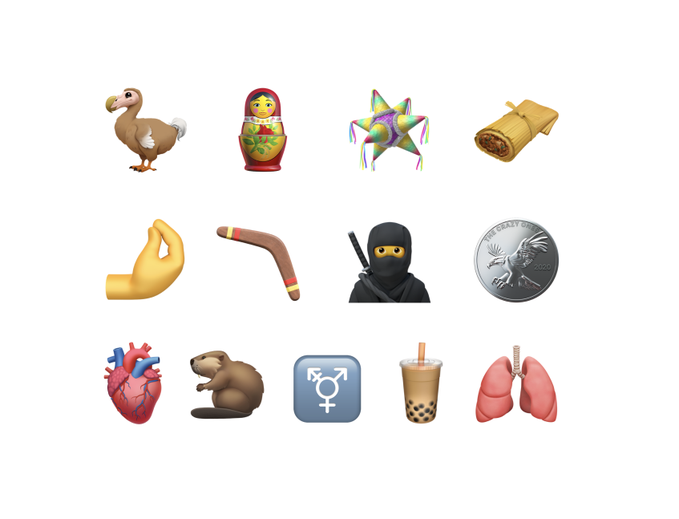 On any Apple device such as smartphones, iPads or other, you will see new emojis. These are pinched fingers, a boomerang,a ninja, a dodo, a coin, anatomical hearts, and transgerder symbol. Another new emoji are more ways to express " celebration" with emojis like piñata and long drums. About food, you will be able to find tamales, bubble tea, teapots and a pair of lungs.
Apple has followed Google footsteps on gender-neutral emoji. Also, they have emoji to represent people with disabilities. There is also, a new way to select skin color on each person in holding hands emoji.
In addition, Apple Memoji has added new designs on hair styles, headwear and adding face coverings.
Dates
The date of release of the new updated mobile operating system from Apple and Google are not yet clear. However, a presentation from Google to developers to suggest that it's planned for the 8th of September. Till today, there isn't any official statement from Google. We only know that Apple IOS14, iPadOS and MacOS Big Sur are expected to release in the fall. 
What do you think of the new gender neutral emoji?. It is great news that big manufacturers, such as Apple and Android have shown empathy over topics about genders variations. At the end, we all want to be free to express our thoughts, feelings and emotions through an enjoyable way using emojis. Don't forget, to look at these tips on how to get your favorite iphone emojis on your android.