Sell Used MacBook Pro Online vs In Person
Give your gadgets a new life.

At Gadget Salvation, our mission is to contribute to the electronics reselling market as much as possible so that we extend the life of our gadgets and diminish waste. Our process is simple and seamless.
Answer a few questions and get an estimate.
Ship your gadget for free.
Get paid within two business days of our receiving your gadgets.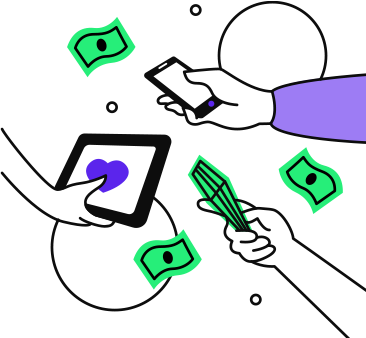 Objective
The purpose of this article is to review and evaluate the most popular options and platforms to sell a used MacBook Pro laptop and highlight the pros and cons of each option in order to help readers make an informed decision.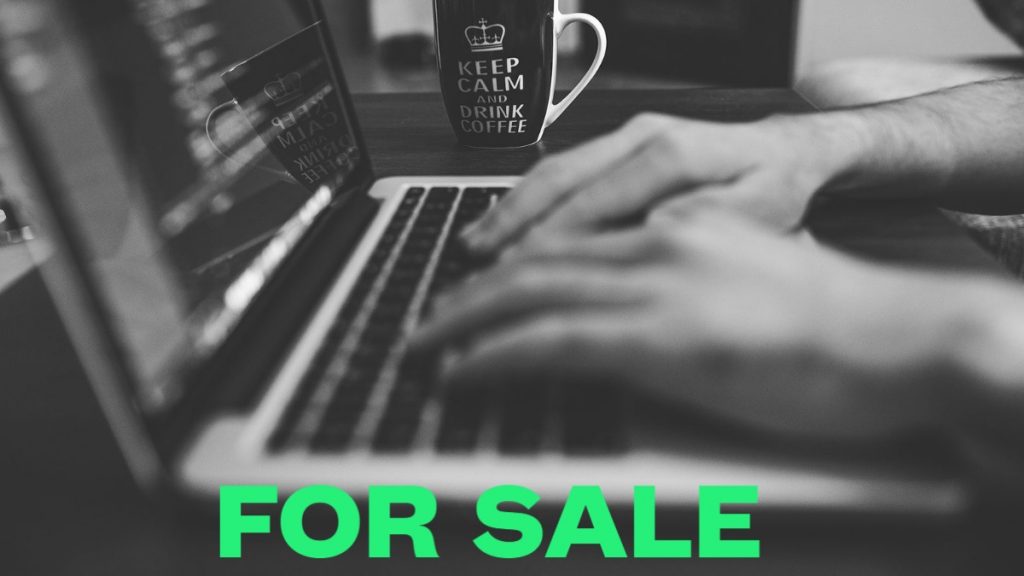 Sell Your MacBook Pro Locally
Many people rely on local marketplaces when selling their stuff, used Apple Macs included. Although it became quite challenging to accomplish in the pandemic, as our movements were so limited, in-person sales still remain a valid option. Plus, you are likely to get the highest offer on your Mac if you were to sell it yourself locally. OK, but where should you start? Well, most people rely on platforms such as: Craigslist, Facebook Marketplace and OfferUp.
Craigslist must be one of the oldest online classifieds and is still quite popular today. It does have its downsides. But so do Facebook and OfferUp.
In either case, please make sure to erase all stored data, before you sell off your MacBook Pro. Our blog post on how to wipe your MacBook Pro to sell it will walk you through the steps.
Pros of Selling Locally in Person
First of, you get to name your own price. With OfferUp and Facebook Marketplace, you can see people's profiles and check if they are a "real deal". That is not the case with Craigslist however.
As we mentioned, you are likely to get the most money when selling your used laptop yourself, but it is conditioned on the brand and model. Luckily, Apple MacBook Pro's are very popular with users and therefore are likely to be sold quickly, often within the same day of posting for sale. But if you were to sell, say, a custom built laptop, like Origin or Eluktronics, it might take awhile, simply because most buyers look for specific models and less frequently go by specifications alone. And custom build computers do not have a traditional model number per se, as they primarily cater to experienced users who know their hardware. Same can be said for older models: it might take awhile to sell a laptop with outdated components. And by today's standards, a three-year old MacBook Pro can be viewed as "outdated".
Another perk of selling in person is that, if everything goes well, you get paid on the spot. No shipments, no waits.
Cons of Selling in Person
It may take a while to get rid of a certain MacBook Pro model. And if you are motivated to sell, you might need to revise your asking price quite a few times. So prepare to potentially find yourself in the situation where you sell your Mac for the same amount of money you were quoted via online buy-back sites, or even less, plus, you will lose time. This is especially true for CTO/BTO built-to-order MacBook Pro models. Coming from over a decade long experience, these models are less popular with users and therefore are much more difficult to sell. On the other hand, "hot" popular newer models can be sold within hours of posting.
Whether you are selling on Craigslist, OfferUp or Facebook Marketplace, make sure to arrange a meetup in a public place, like a busy coffee shop, a mall, or better yet, in front of the near-by police station. As to accepted payment forms, the jury is still out on that one. Some rely on their banks and prefer using electronic applications like Venmo, Zelle, CashApp, to name a few. They avoid handling cash in fear of accepting a counterfeit bill, for example. Others do not trust Zelle and Venmo, as neither offers purchase protection, and therefore opens a loop for potential scams. In either case, use your better judgment, ask as many questions as possible prior to meeting in person and if something feels off, don't be afraid to walk away. That is exactly why you are meeting in public.
Used MacBook Pro Apple Trade In Program
This should be the most obvious one. If you are a die-hard Apple fan, trading in your older MacBook Pro for the latest model is the most sensible option. 
Pro of Apple Trade In
Best for Apple users. You cannot beat the offer when it comes to upgrading your current MacBook Pro. The company continues to look for ways to reduce carbon footprint, aiming to be green and recycle as many gadgets and components in the production process as possible. So they definitely can put your old MacBook Pro to use and therefore are inclined to make you the best possible offer. It is really hard to compete with them when it comes to a trade-in value. 
Cons
Does not work for those looking to sell their Apple MacBook Pro for cash. Apple Trade-in only offers a credit towards your next purchase at Apple Store, be it online or brick and mortar location. 
Gadget Salvation Used MacBook Pro Buy-Back
Gadget Salvation is an online buy-back platform that was established in 2008 in Reno, NV. In 2010 the company moved their headquarters to Chicago IL. Since then, we successfully completed thousands of transactions and have a multitude of satisfied customers.
Pros of Selling Your MacBook Pro to Gadget Salvation
Ease of use. The whole process is very straightforward, start to finish. Get started by visiting the website, locate your gadget model in the database, get an instant estimate and a prepaid shipping label. Send the device in and give it a few short days to receive your payment. Easy-peasy.
Forms of payment. Unlike Best Buy Trade In, or other ecommerce platforms like Amazon or Apple, you get paid in the form of a check, Zelle, PayPal or Venmo instant transfers. No store credits, no gift cards. You are free to do whatever you want with your cash.
Variety of models accepted for sale. Currently we have over four thousand gadgets in our purchasing database and we update it constantly. Gadget Salvation is not limited to buying only Apple products, like many competitors out there. The company keeps hand on the pulse and always adds newly released models, as well as closely follows current market trends and prices. So we can guarantee the most accurate payout. 
A sure thing. Unlike with Best Buy Trade In, you are being asked to provide your gadget model in addition to more detailed key specs. So the only time you may not get paid what you hoped for is when you select a wrong laptop model online or misrepresent the condition of your device.
Returns. So, you changed your mind about selling, hey, we understand! We are not going to keep your Macbook Pro hostage. Simply contact us to arrange a return. 
Cons
Not for you, if you want to sell in person. Gadget Salvation is an entirely online based service. So if you are interested in selling your laptop to them, you have to ship it. That means you have to wait for them to receive your gadget in order to get paid. Nevertheless, it might still be a quicker option as opposed to, say, selling it yourself, because you never know how long it would take before a serious buyer comes along. There are a couple of projects for in-person selling in the works however, so stay tuned.
BestBuy Trade In
Selling through Best-Buy is another valid and safe option. Plus, you can take advantage of the trade-in either in-person or online. Let's explore its pros and cons.
The Good
Convenience. You can either drive up to your closest Best Buy store and drop your laptop off or submit a sale order online and have it shipped for free. Whichever works best for you. 
Even if they determine your laptop has no value, they will recycle it for you free of charge.
Straight-forward process. Whether you choose to take advantage of the online platform or go to a physical store, the selling process is pretty simple. The quotation takes minutes, the shipping is free, and BestBuy is a reputable chain that has been around for 54 years!
The Bad
Gadgets online catalogue. We should note that the BestBuy's purchasing database is somewhat limited. They also choose to go by generic specifications as opposed to factoring in the model, which may result in inaccurate valuation. Especially when it comes to selling a laptop computer, for example. We have tested their estimator a few times and noticed that the algorithm may give an inflated price on older outdated gadgets while offering a surprisingly low amount on the newer gaming laptop, for example. This happens because they do not factor in processor generation.
For instance, they ask the processor type, like Intel Core i7. But there 11 generations of Intel Core processors currently exists. The first one is obviously the original and also quite old: it was first introduced on the market in 2008! And the 11th generation being the current newest Core i7 option. But BestBuy does not account for that at all! Instead, they ask you for a Windows version, which obviously can be upgraded, so it does not speak to the year of the laptop at all. Thus, results in inaccurate estimates.
Final payout. Another thing to keep in mind is that BestBuy won't give you actual money, that you are free to spend anywhere you like. Best Buy Trade-in only offers a store gift card. So, if you are a frequent shopper, this shouldn't be a deterrent for you. But say you want to get rid of your beloved laptop computer so that you can pay a utility bill, for example, Best Buy trade-in is no use to you.
Might not get paid after all. If you have an older laptop, you might think you are in luck, but don't get too excited: when they receive your laptop and realize it may no longer be "sellable" due to its age, they will not honor the online estimate, but will offer to recycle the gadget instead. So, that is something to keep in mind.
Verdict
At the end of the day, you are the one to decide whether to trust an online buy-back to sell your used MacBook Pro or to sell it locally. But it is nice to know that you have options. And what a con for some might be a benefit for others. In reality, it all comes down to your lifestyle and objectives. But if you choose to do a MacBook trade in with us, know that we are happy to walk you through the process, address any questions you may have and point you in the right direction. 

Give your gadgets a new life
At Gadget Salvation, our mission is to contribute to the electronics reselling market as much as possible so that we extend the life of our gadgets and diminish waste. Our process is simple and seamless.
Answer a few questions and get an estimate.
Ship your gadget for free.
Get paid within two business days of our receiving your gadget.