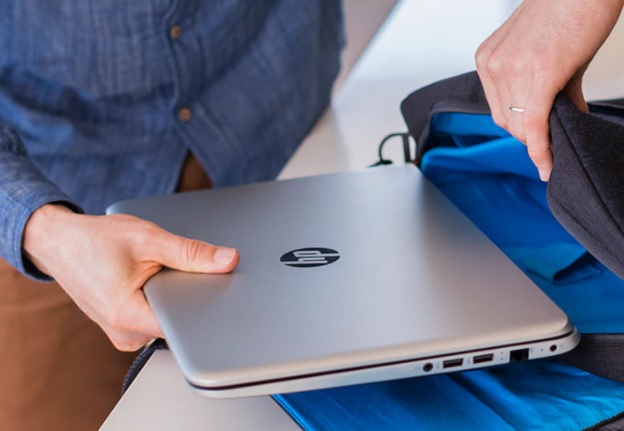 Brands With Best Laptop Warranty: What Do They Cover?
Give your gadgets a new life.

At Gadget Salvation, our mission is to contribute to the electronics reselling market as much as possible so that we extend the life of our gadgets and diminish waste. Our process is simple and seamless.
Answer a few questions and get an estimate.
Ship your gadget for free.
Get paid within two business days of our receiving your gadgets.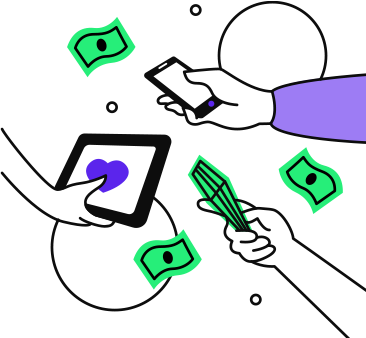 Check our list of best laptop warranty on the market.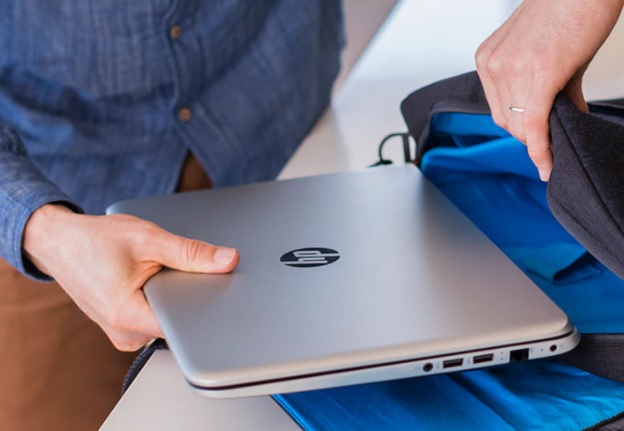 When you buy a laptop, you take in consideration the design, performance, storage and of course the warranty. Mostly, every hardware vendor offers some type of product warranty depending on what type of product you get.
We are going to help you to understand what your product warranty covers. Plus, we are going to explain what is the difference between the product warranty and the extended warranty and what are its limitations. Here we are going to show you the best laptop warranty before you make your purchase from great laptops brands like Apple, Dell, Microsoft, ASUS, HP and more. Many of these companies offer you extended warranty for a fee at your charge, but below we are going to discuss what you get with your purchase, lengths of coverage, who pays shipping cost for example.
Resume of brands covered
Acer
Dell
Apple
ASUS
HP
Lenovo
Toshiba
Microsoft
Samsung
Product Warranty
A product warranty is the assurance provided by the manufacturer of a product or item to its customers. In this article, we are going to focus on the best laptops warranty provided by manufacturers such as Dell, Apple, HP as examples. The guarantee or assurance includes the condition of the device and the policies of the manufacturer will undertake in terms of repair or exchange of the product if its damaged or has a manufacturing issue. 
Overall, product warranty works under its own terms and conditions depending which brand you purchased your laptop. A typical manufacturer of a laptop, such as Apple, Alienware, Dell and HP offers a one single year of warranty. After that period of time, all malfunctions become part of your responsibility and at your expenses. It's known that most product warranties are limited. For instance, they don't cover damage from heavy drops, cracks and spills. Reason why you need to read carefully the terms and conditions under which it can take effect. However, customer support doesn't have a limited condition, you can reach them online, e-mail or by phone depending on each manufacturer.
Extend Warranty
The average lifespan of a laptop is around four to five years, depending on several factors and how you use your device. We recommend you check which laptop lasts the longest before you try to get an extended warranty. We have mentioned this, because after that time, your laptop becomes obsolete to run heavy programs. Of course, your laptop will continue to run well for basic functions, but for other powerful work or to run complex programming or games, you might consider upgrading every three years. Here is where extended warranty plays into action.
The extended warranty is a paid insurance by customers which allows them to access repair services from laptop manufacturers after the included warranty from the brand expires. This paid service covers accidental damage during usage and it can last from one up to three years.
However, we are going to provide you some tips in order to not pay for this service.
Read the manufacturing warranty: before making your purchase in order to see how long it lasts and what it covers. Also, note if the extended warranty will repair or replace the product or even refund you.
Check if you have extended coverage via your credit card: Some credit card companies have extended warranty through twelve months when you use their card to purchase a laptop. We recommend you check if your card has this option by contacting your bank.
Read the fine print: We suggest to read carefully their instructions and its terms and conditions. For instance, there might be a lot of exclusions on its policies that you need to be aware of. Take your time to read and note what's included or excluded in the warranty.
Which Brand Has The Best Laptop Warranty?
Acer
Acer is one our best laptop warranty on the market. For the Aspire line laptops, Acer provides one year of warranty over manufacturing defects, whereas for the business line of notebook computers, the TravelMates, it has 24 months of coverage. In the case of desktops, Acer offers three years of standard warranty. Plus, it offers 90 days of software support on all products.
In order to make the standard warranty of Acer work, the laptop needs to be activated and registered with Acer. What is included in the standard warranty of Acer? It includes product repair either by the company or an authorized shop.
Also, is covered replacement of a product or product parts with the same item or one of comparable specifications. Acer proposes to its clients a refund of the cost of the product minus depreciation, in the case, the item cannot be repaired or a refund.
However, the customer is in charge of the shipping fees, taxes when they send the product to Acer repair warranty facility. Then, Acer is in charge of paying the return shipping to you.
Dell
Dell offers standard warranties for their clients depending what type of computer you have. Dell standard warranty covers twelve months for laptops and PCs, and for refurbished products a warranty of 90 days, both have limited warranties.
For laptops and PC's, the warranty includes repair and replacement of manufacturing defects. However, it won't cover accidents such as drops, spills, floods or other natural disasters. The service is in mail. For Alienware Laptops, the warranty includes on-site help which is a remote technician that diagnoses any manufacturing defects. It does not cover any accidents or defaults from the use of the customer. In addition, Dell offers an online chat as part of its standard warranty. This service includes customer service over the phone or chat in which certified representatives can access remotely your device in order to find out any issues or to repair them.About the shipping cost, Dell will pay both shipping (send and retour) for repair or replacements, but you need to provide your own box.
Apple
Apple is another of the best laptop warranty manufacturers. Apple will make you pay for the shipping cost of your product but it will save many worries. You get direct help from Apple technicians or employees at any Apple retail location.
The standard warranty covers:
One year limited warranty for iMac, Mac Pros, Mac minis, MacBook's, iPads, iPads minis and iPads Airs.
92 days of technical support.
Protection against manufacturing defects.
It excludes accidents such as fire, ware or other damage caused by repairs with a non-authorized person. Plus, cosmetics damaged and external forces of damage are not covered.
In the case, you need to mail your device to Apple, they will send you a prepaid shipping label free of charge. Plus, Apple makes sure that your device is protected when you mail it by sending you packaging materials.
ASUS
Asus offers a standard warranty of one year which is limited for Desktops, Laptops, Chromebooks, Hybrids and tablets. The warranty covers parts and labor to repair a product. Also, a three year limited warranty for high-end desktops such as business or gaming computers. In the case of the ROG line which is the Republic of gamers, they have a one-year warranty that includes accidents, drops and spills and two-way shipping warranty service.About shipping cost, depends on what type of device you have. For instance, if you have an expensive product from Asus, the company will pay both ways for shipping.
HP
HP offers one year of standard warranty on its products such as PC's, laptops, Chromebooks and tablets, and pays the shipping cost for sending products in service. The standard warranty covers repair or replacement of parts that can be defective. It's excluded from the warranty any accidents, or use of any HP product outside the standard use which are included with the product.
Lenovo
Depending on the type of device you have, Lenovo offers you several types of standard warranty. The type of warranty differs on the length and who gets in charge of the shipping fees of sending your gadget for service.
The standard warranty covers:
One year limited mail-in warranty for mainstream consumers.
One-year depot warranty for premium consumer and mainstream business laptops.
Three-year depot warranties standard for Premium ThinkPad configurations such as T450s, W550s and X1 Carbon.
It includes a coverage of parts and labor. Accidental damage isn't included on the coverage.
Lenovo can send you replacement parts with instructions on how to repair it.
Limited Mail-in Warranty: consumer is in charge of the shipping fees to send the device for service.
Lenovo pays for the shipping cost for the depot warranty and gives you a box.
Toshiba
Toshiba offers a one year guarantee like most of its counterparts. This guarantee covers parts and labor but not accidental damage. If you need to send your device to repair in service, expect to pay the shipping fees.
Microsoft
It covers one year limited warranty for Surface and Surface Pro products and 90 days of software support. Microsoft warranty covers the cost for products that you send in for repair. For instance, you can repair Touch Cover, Type Cover, Surface power supply cords and adapters and Surface pens. It excluded accidents and damage caused by third party services. About the shipping cost, Microsoft will send you a prepaid label for you and will pay the return shipping.
Samsung
In the United States of America, the Korean giant offers a one-year standard warranty for PC, laptops, Chromebook, Laptop Hybrid and tablet. This covers the repair for manufacturer defects and replacement parts. You will need to pay the shipping cost if your device needs repair in service. Also, be aware that warranty doesn't cover spills or other accidents from users.

Give your gadgets a new life
At Gadget Salvation, our mission is to contribute to the electronics reselling market as much as possible so that we extend the life of our gadgets and diminish waste. Our process is simple and seamless.
Answer a few questions and get an estimate.
Ship your gadget for free.
Get paid within twobusiness days of our receiving your gadget.