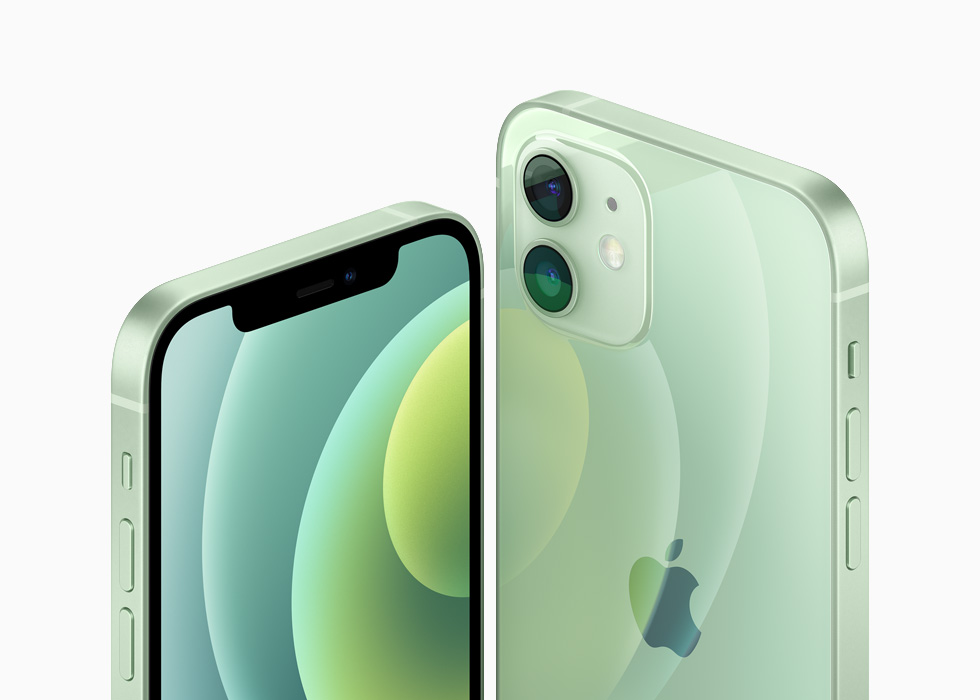 Ready To Sell Used iPhone? Apple Has Unveiled The New iPhone 12
Here is all you need to know about the new iPhone 12 release and some tips to sell your preloved iPhone for cash.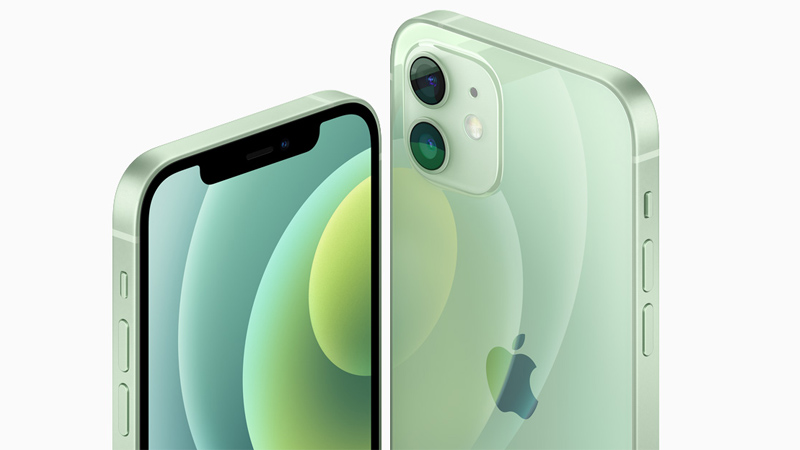 Each year, Apple typically releases at least one new iPhone version with newer features including bigger screens, more storage or slimmer designs.
This past 13th October 2020, Apple announced it's new iPhone 12 alongside with the new iPhone 12 mini, iPhone 12 Pro and iPhone 12 Pro Max during a digital event from the company. What's new about the new iPhone 12 generation? It features 5G connectivity which enables faster download speeds.
In this article, we are going to disclose all the information you need about iPhone 12. You will find information about the specs, the 5G connectivity, design, battery life, date and price. In addition, we are going to give tips on how to sell used iPhones, for the ones that are willing to get some extra money for their preloved iPhone.
About The New iPhone 12
iPhone 12 Specs & 5G
The new iPhone 12 features a 5G connectivity, which allows to get fast download and upload speeds, a higher quality video streaming and real-time interactivity in apps for example.It has Smart Data mode,which balances the data usage,speed and power from 5G connectivity in real time. For example, it can drop back to 4G LTE to save battery life or get a faster 5G if your device demands it.
It features a A14 Bionic processor which brings 50 percent faster graphics with an upgraded GPU. It has the super retina XDR display which has two times as many pixels as the iPhone 11 and the panel can reach a peak of 1,200 nits of brightness. Moreover, It weighs 164g, it has a dimensions of 14.6 x 71.5 x 7.4mm and it has storage options of 64GB / 128GB / 256GB. Also, the iPhone 12 comes with IOS 14 software enabling you to enjoy the new features updates.
iPhone 12 Design & Display
The iPhone 12 design version is 11 percent thinner, 15 percent smaller and 16 percent lighter than the last year version. The iPhone 12 features a sleek new flat-edge design with an aerospace-grade aluminum enclosure. Also, it has 6.1-inch OLED display and the glass is made of Ceramic Shield technology with Gorilla Glass which ensures a durable screen.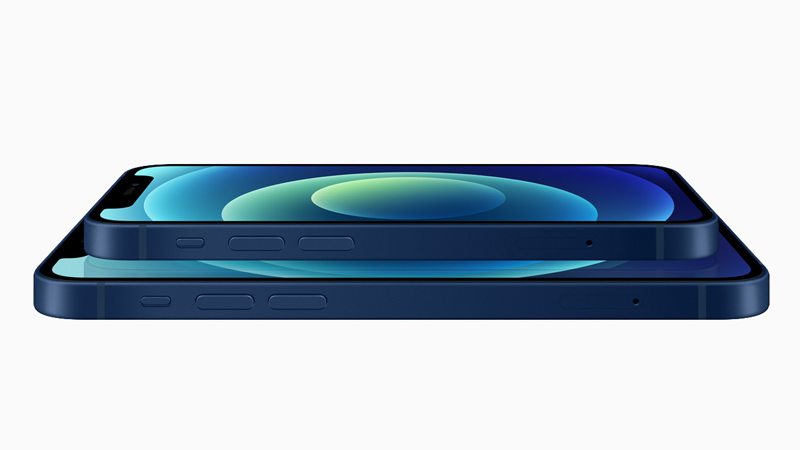 iPhone 12 Camera & Battery Life
There are dual cameras, including the 7 element lens which delivers low light performance. There is a night mode time-lapse, a 12MP wide lens with f/1.6 aperture and 12MP ultra-wide lens with a f.2.4 aperture and 120 degree field of view. Also, it comes with Face ID technology to unlock your iPhone quickly as the fingerprint scanner is not available on this phone.
About the battery life, we can really tell because we need to test it first. But, Apple has stated that the fast charging feature on the phone enables you to get battery from zero to 50% in only 30 minutes.
iPhone 12 Colors
The iphone 12 comes in five aluminium finishes including green, blue, black, white and red. You can see the color shades of the new Apple release in the pictures below.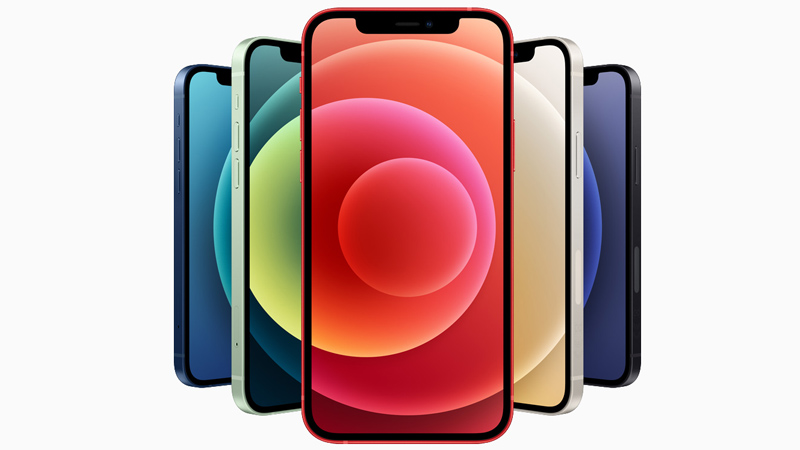 iPhone 12 Accessories
Also, Apple innovates with a wireless charging solution which is called MagSafe. The MagSafe is a magnet within the iPhone which enables you to attach a wireless charging pad to the device. In the box, you won't find any charger or headphones, you will find a USB-C to lighting cable.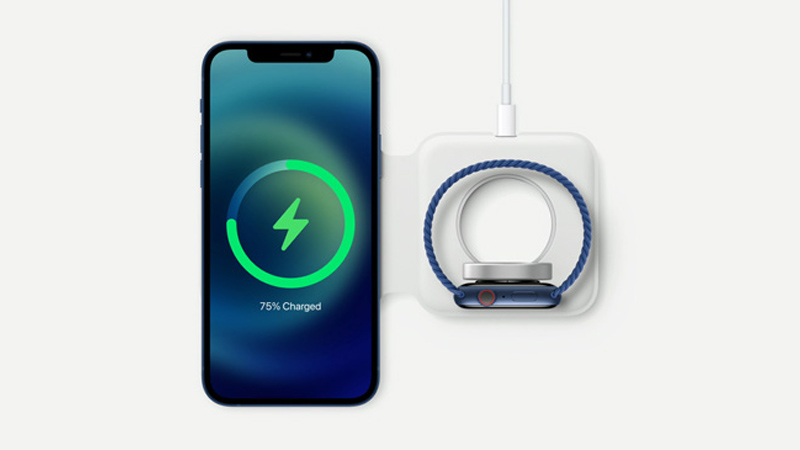 iPhone 12 Release Date & Price
The new iPhone 12 release date is set for 23th October, but pre-orders for iPhone 12 and iPhone 12 Pro started from 16th October. It has a price of $799 for 64GB, $846 for 180 GB and $949 for 256GB in the US market. You can get the device on Sprint, T-Mobile, AT&T and Verizon.
Considering Upgrading Your iPhone?
Trade in Used iPhones
iPhones are the most sold smartphones on the market. There is an increasing demand of consumers for getting the latest iPhone version and the iPhone 12 is not the exception. Therefore,the value of electronic devices declines fast, and the reselling market is high.
Having a brand new iPhone is quite expensive depending on version and storage.It's very rare to see them on sale. Reason why is a great option is to sell used iphones on legit sites that pay you cash. You can obtain extra money to help you to subsidize the new one.
Before selling your used iPhone on a trustworthy middleman site, you will need to know your IMEI number. This number is important because it allows to know if the phone is under the carrier contract and which network your phone runs. Also, it allows you to unlock from a specific carrier and to maintain a blacklist of stolen phones. Follow these tips to find your iPhone IMEI number.
Where To Sell Used iPhones?
Would you like to upgrade to the new iphone version? At Gadget Salvation, you can sell used iphone and other devices to help you to subsidize the new one. Visit their website,it's easy to use. First, you need to look for the iphone model you want to sell, answer a few questions about their condition and you'll get a quote. Then, fill the checkout form in order to receive a prepaid shipping label and send your goods to us. After the inspection, you will get paid within two working days via PayPal,Venmo, Check or Bank account.