QHD vs FHD For Gaming Laptops: Which One is Best For You?
Give your gadgets a new life.

At Gadget Salvation, our mission is to contribute to the electronics reselling market as much as possible so that we extend the life of our gadgets and diminish waste. Our process is simple and seamless.
Answer a few questions and get an estimate.
Ship your gadget for free.
Get paid within two business days of our receiving your gadgets.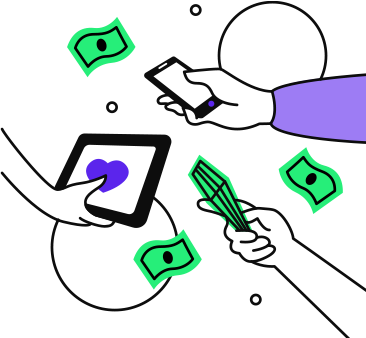 We clear all your doubts about QHD and FHD screens for gaming laptops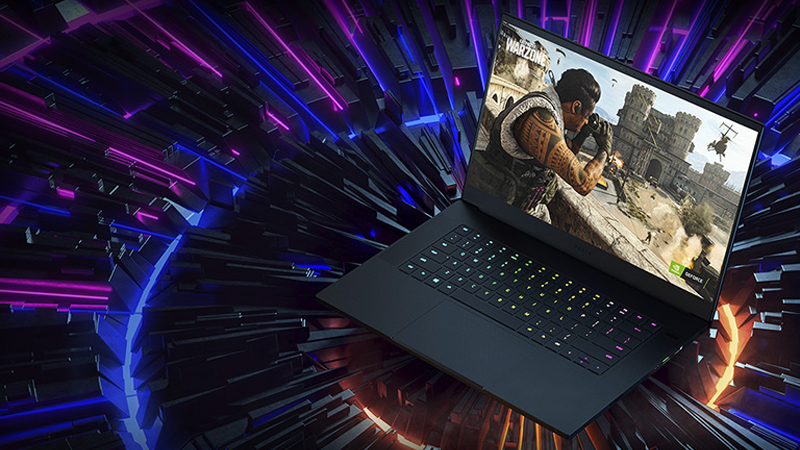 Are you hesitating in getting the newly introduced QHD screen for gaming laptops? We know that many gamers use FHD for its high refresh rate, correct battery life and decent price. QHD, also, has its benefits like more vivid colors for example. However, before jumping into either QHD or FHD, consider the difference in frame rates and pixels. Below, we show you the differences, benefits and some recommendations to choose the right screen for you.
QHD vs FHD Screens: What's The Difference?
Overall, there are differences in the amount of pixels and image quality. Let's explore more in detail the difference between QHD and FHD laptops.
FHD = 1,920 x 1,080.
QHD = 2,560 x 1,440 Quad HD
4K= 3,840 X 2,160.
More pixels = sharper image.
More pixels = lower battery life
Quad High Definition
QHD is the acronym of quad high definition which offers four times the pixel definition count of HD. It has a display resolution with measures 2560 x 1440 pixels, which is referred to as 2K. QHD laptops, however, often come for display standards and not for video standards. This means that if you want to enjoy videos on 1080 pixels on your 1440p screen, you'll need to upscale. We recommend going on QHD for bigger screens in order to benefit from sharper image quality and clarity.
You will see another acronym for QHD which is WQHD, that stands for "wide" quad high definition, however, both have the same resolution with emphasis on wide-screen.
Full High Definition
FHD 1080p, also known as full high definition, is a display that is very common with a resolution of 1920 x 1080 pixels. The FHD display is a very common display, most suitable for everyday use and also cheaper than QHD displays. For example, you can watch videos online stream at 1080p (FHD) or maybe 4K. Though, FHD displays are not as sharp as 1440 QHD displays due to their resolution. Overall, the more pixels a display has in width and height format, the sharper image you'll get. We recommend going for an FHD display for smaller screen size to make images more visible, especially for professional creators.
QHD vs FHD Power Consumption
As we mentioned above, the more pixels your display has you'll get a sharper image and therefore, lower battery life. This is the case of QHD screens, they have more pixels and consume more power than FHD displays. Not only QHD laptops need to power graphics but also display processors. On the contrary, FHD laptops come out with high refresh rate options, clarity and correct power consumption. For this, many manufacturers decided to set displays to FHD or 4K, which is acceptable for gaming.
Another thing to consider about laptops and resolutions, is how much GUI scaling you need. Here the importance of an QHD screen, because if you drop the settings on the laptops to 1080p the image still looks good and is very hard to see the difference. To mention an example, if you are a web programmer and you need to see all the text fits on your screen, you need to scale to see anything reasonably well and text will look tiny but crisper for the high amount of pixels.
QHD vs FHD: Which One is Best For Gaming Laptops?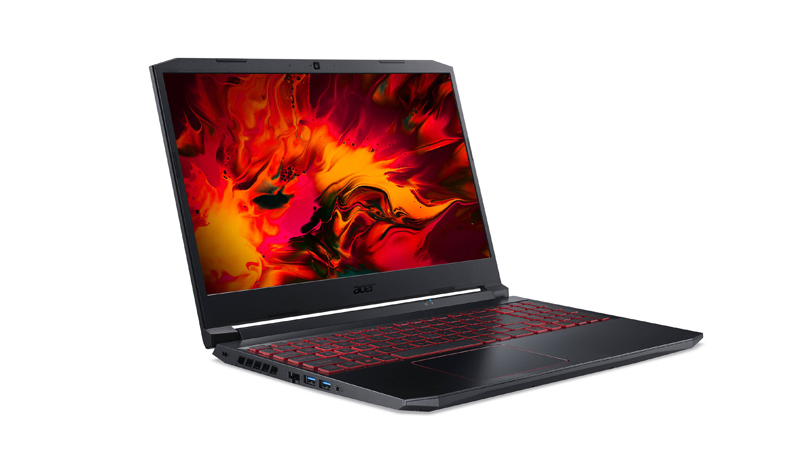 In the past, many gaming laptops manufacturers offered to have a choice either a 1080p or 4K screen or to output a 1440 monitor (to purchase separately), but luckily this is changing. Today, many gaming laptops brands such as Razer for example, are finally building gaming laptops with fast-refresh rate QHD screens. For 2021, famous laptops brands announced that they will introduce QHD on its gaming laptops, like Acer Nitro 5, Razer Blade 15 and Lenovo Legion, are some examples.
Many laptops come with 1080p resolution, which can be considered an acceptable resolution for gaming. For this, many gamers like FHD laptops due to its high refresh rate and features such as G-Sync and FreeSync to ensure a smooth experience. Users can game at higher resolutions of 1440 or 4K with powerful graphic cards for a realistic experience. For example, you can use a FHD to play games like Watch Dogs Legions, because it's a slower pace game, in which you don't need to compete with other multiplayers, so there is no need to take advantage of higher settings.
However, QHD allows the latest high-end graphics chips to run games, and it has more screen room to fit in more content at once, making images crispier with better color accuracy. Plus, QHD gaming laptops allow you to play comfortably in games like War Zone, in which you are fighting with somebody else, and you might want to match the high frame rate. The only downside is that they consume more battery.
Our recommendation is if you are going to use your laptop only for gaming, get a FHD laptop. You'll save money and you'll get a higher refresh rate. But, if you are going to do more than just gaming, like working video-edition, we suggest getting a QHD laptop, which you can scale the settings to 1080p for playing your games, and then change the settings up for a great visual fidelity and crispy text to work fine.
How Much Is a QHD or FHD Gaming Laptop Worth ?
If you currently own a QHD or FHD gaming laptop, and you are thinking of selling it, Gadget Salvation would ensure the transaction is smooth and fast. Here we listed some examples of what you can receive depending on its condition and brand model.
The company offers a no-hassle laptop trade in process. You'll need to answer a few questions about your device condition in order to get an estimate, print the prepaid UPS shipping label and ship your goods. You'll receive your payments within two business days from the reception of your goods via PayPal, Venmo, Bank Transfer or check.
Bottom Line
Which of both QHD or FHD screens would you choose for gaming? QHD laptops have more vivid colors, pixels except longer battery life. Also, QHD laptops are even more expensive than FHD gaming laptops. However, if you only want to play games on your laptop, we recommend to save your money and go for FHD, you'll get a high-end refresh rate and decent battery life.

Give your gadgets a new life
At Gadget Salvation, our mission is to contribute to the electronics reselling market as much as possible so that we extend the life of our gadgets and diminish waste. Our process is simple and seamless.
Answer a few questions and get an estimate.
Ship your gadget for free.
Get paid within two business days of our receiving your gadget.