Is eBay safe? As a seller, this is what you should know
Give your gadgets a new life.

At Gadget Salvation, our mission is to contribute to the electronics reselling market as much as possible so that we extend the life of our gadgets and diminish waste. Our process is simple and seamless.
Answer a few questions and get an estimate.
Ship your gadget for free.
Get paid within two business days of our receiving your gadgets.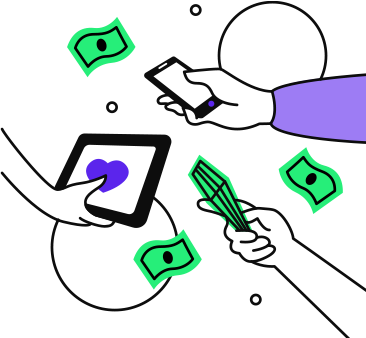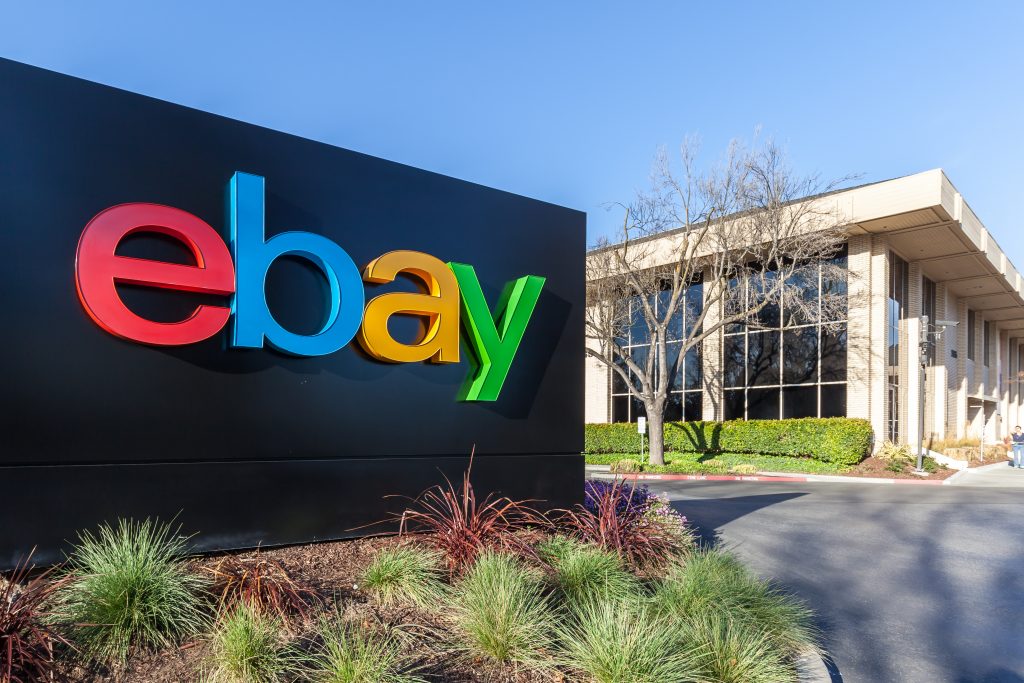 No doubt, eBay is one of the most popular online marketplaces. For many years, they have aimed to improve customers experience and offer a safe space by trying to eliminate a possibility of scams. And for the most part, they have, but at their seller's expense. eBay is a safe place for buyers: as one, you can be sure to receive the item you have purchased, on time, and as described. And if that did not happen, a full refund is guaranteed. No questions asked. If there's nothing wrong with the product you bought but you just didn't like it, you can always return it for free. You don't need to pay any restocking fees anymore. Most times, buyers are not even required to cover the return shipping cost. eBay forces the seller to cover all expenses. So yes, as a buyer, you are covered.
Is eBay safe? That is a complex question. We have touched on it in our previous post, when we wrote about how to sell laptop online, but let's look into eBay more closely.
Selling on eBay is a much different story. As a seller, you are liable for the entirety of the transaction, from start to finish. So how safe is it for sellers?
How safe is to sell on eBay?
Let's say you want to sell your iPhone that you only had it for a year. Everything works and it has not a single scratch, because your always kept it in a case. However, now that you are ready to upgrade to the newest iPhone, you decide to sell your old one on eBay. And why not? Here you can set your own price, as high as you want, and you don't have to deal with meet-ups and haggling, like on Facebook Marketplace, Not to mention, you can reach a much larger audience, as eBay has been hugely popular for over two decades now. But how safe is eBay?
Preparation
So, you decide to embargo on this selling journey. First, you have to clean your iPhone carefully, wipe your data, restore to factory settings and take stock-like pictures of it. Good photos are important, and you want to make sure they represent clearly the cosmetic condition of your phone. Now onto the description. Luckily, eBay has auto-suggested descriptions for popular products like iPhones, otherwise, you would have to spend hours researching and entering all the technical specifications of your product. That includes: processor speed, screen resolution, and many more other technical details. Nothing is too obvious, and some buyers can use the lack of details provided to ask for a partial refund, or even worse, open an eBay case. But more on ore of that later on.
Listing your item on eBay
Your listing is almost ready, now you have to price your gadget. You want to sell it quickly, the more you sit on your iPhone the more it devalues. Most sellers offer free shipping to attract more buyers. If you set a price too high, then you might not sell your phone as quickly as you thought. Doing a little research on other similar listings can help you set a fair price, so that you can actually sell the item within a few days.
So, someone buys your phone and you want to ship it quickly. Ideally by the next day, otherwise you risk to get a lower rating or even a negative feedback. Amazon has set a new standard with their Prime shipping option. eBay users expect to receive their goods quickly as well. Once the buyer receives your phone, he or she has 30 days to return it, whatever the reason it may be. Hopefully, you stated the condition of your phone clearly in your listing, so assuming there are no issues or delays during shipping, you should be able to get the funds deposited onto your bank account within days. But if any issues arise, your funds are locked until the matter is resolved. That does not sound safe, is it?
Most common issues selling on eBay
1. Buyer does not was want the product anymore.
There's not much you can do here. eBay will automatically issue a return shipping label and might even charge the cost to you, depending on your policy and buyers honesty. Most of the times though, buyers are not required to give an explanation. So as you can see, it is safe to return on eBay, if you are a buyer. All the risks are placed on the seller's shoulders.
2. Buyer says the pictures do not exactly represent the condition of the product.
Quite often when a buyer opens an eBay case citing this issue, it's because he/she wants a partial refund. And it will be up to you to work it out with the buyer. We have found that more times than not, there aren't any issues with the product. The buyer just wants an extra discount, plain and simple. If you decide not to grant a partial refund, your buyer will have to return your product back to you. Again, you are responsible for the return shipping cost. Clearly, eBay is not a safe marketplace when it comes to deceptive members.
3. Buyer says the item is not as described.
This must be the most common one. Say you forgot to mention some technical detail or a specification. Or maybe the buyer says that the product simply does not work. Sadly, these things happen to often. And the worst part is, sometimes they will send back a broken device. Even though it functioned well, when you packaged it. Sometimes eBay members (repair shops especially) will buy a gadget, remove a part they need, and return it under false pretenses. In any case, there's nothing you can do as eBay will ALWAYS side with the buyer. You may contact eBay customer support, but prepare to spend hours on the phone being transferred, trying to speak to someone who can actually try and help. And they will drag your case for weeks, but you will loose all the same at the end. eBay is NOT safe for the seller, and it is honestly just easier to eat the loss most of the times.
4. Getting scammed
If you are new eBay user then you must be extremely careful, scammers love to target new users. One man in Utah received a concrete block after paying $878 for a Sony PS5. This scenarios are less likely to happen as you gain experience.
Bottom line
eBay may not be the safest platform for sellers. But regardless, it is successful and still very popular for a reason. Here you can score a great deal and even make money selling via your eBay store, you just have to put in the work. And be ok with taking the risk of your sale going wrong. Every once in a while, as a seller, you are going to take the hit. However, if you are a busy individual and you value your time, know that there are far better alternatives to eBay. For example, you can always save yourself the hassle and the headache by selling your gadgets to Gadget Salvation. Not only the whole process is much faster, as opposed to listing your items on eBay, it also doesn't cost you and is completely risk-free.

Give your gadgets a new life
At Gadget Salvation, our mission is to contribute to the electronics reselling market as much as possible so that we extend the life of our gadgets and diminish waste. Our process is simple and seamless.
Answer a few questions and get an estimate.
Ship your gadget for free.
Get paid within two business days of our receiving your gadget.