Dell Precision 5550 Is The Thinnest Workstation
Give your gadgets a new life.

At Gadget Salvation, our mission is to contribute to the electronics reselling market as much as possible so that we extend the life of our gadgets and diminish waste. Our process is simple and seamless.
Answer a few questions and get an estimate.
Ship your gadget for free.
Get paid within two business days of our receiving your gadgets.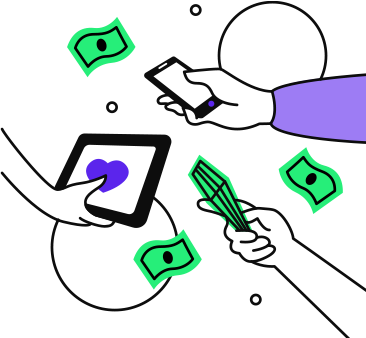 The Dell Precision 5550 mobile workstation laptop is impressive inside and out. It combines beautiful and sleek design with some of most powerful hardware. But is it the best workstation on the market? Let's find out.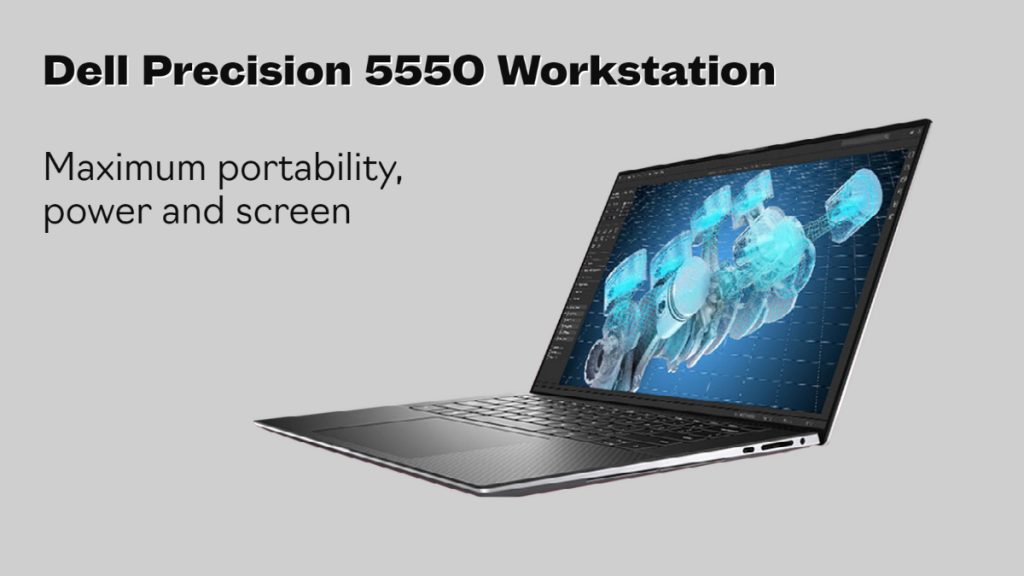 Dell is famous for their well-built and fairly priced for what you get workstation laptops. Just check out their Precision 5540 model, for example: it has been released in 2019, but is still very popular in the business world due to its specifications and solid performance. And the Precision 5550 is no exception. This 2020 Dell workstation offers everything you need to be productive and more: 10th generation Intel Core processors, including a Xeon chip, powerful NVIDIA Quadro series graphics, it is capable of running CAD and Adobe Creative Cloud Suite smoothly, configurable to 64GB of RAM memory, and an impressive 92% display-to-body ratio. All while being a 4.06 lbs workstation! But if you are not a fan of Dell, check out HP Zbook 17 G5 and a comprehensive Lenovo workstations reviews!
Dell Precision 5550 Detailed Specifications
As we have noted above, the Precision 5550 is a powerful workforce of a laptop. It can be configured during purchase with the following hardware options:
Processors:
Intel Core i5-10400H, 4 Cores, 2.60 GHz, up to 4.60 GHz Turbo
Intel Core i7-10750H, 6 Cores, 2.60 GHz (up to 5.00 GHz overclock speed)
Core i7-10850H, 6 Cores, 2.70 GHz, up to 5.10 GHz Turbo
i7-10875H, 8 Cores, 2.30 GHz up to 5.10 GHz overclocked
Core i9-10885H, 8 Cores, 2.40 GHz, up to 5.30GHz Turbo
Intel Xeon W-10855M, 6 Cores, 2.80 GHz, up to 5.10GHz Turbo
Dedicated Graphics:
NVIDIA Quadro T1000 with 4GB GDDR6 VRAM
NVIDIA Quadro T2000 with 4GB GDDR6 VRAM
RAM Memory:
Options range from 8GB to 64GB max supported, DDR4, 2933MHz
Storage:
Options range from 256GB to 2TB, Gen 3 PCIe x4, NVMe
Display Options:
15.6-inch, FHD+ (1920 x 1200) InfinityEdge, 60Hz, anti-glare, low blue light, non-touch, 500 nits, sRGB 100% min
15.6-inch UHD+ (3840 x 2400) InfinityEdge , 60Hz, anti-reflective, low blue light, touchscreen, 500 nits, 100% AdobeRGB
I/O Ports:
Thunderbolt 3 x 2
USB 3.2 Gen 2 Type-C x1
Display port x1
Audio jack combo x1
SD card reader x1
Power button/Fingerprint reader
Communication:
Intel Wi-Fi 6 AX201
Intel Wi-Fi 6 AX201 + Bluetooth 5.1
Operative System:
Windows 10 Professional, 64-bit
Ubuntu 18.04 LTS, 64-bit
Dimensions and Weight:
13.56" (W) x 9.07" (D) x 0.30" (H), weighing 4.06 pounds.
Dell Precision 5550 Design
Being only 0.30 inches thick, this is an extremely lightweight workstation. Truly, a 4 lbs laptop will not weigh you down. And because it is so thin, it will easily fit in your luggage or a carry-on when traveling.
Design-wise, it looks very similar to the Dell XPS 15 laptop. Chassis is aluminum (back cover and bottom) and carbon fiber (palmrest). The trackpad board is sizable, which is a bonus. Many newer performance laptops come with smaller touchpads lately, and those can feel rather awkward.
The displays on the new Precision and XPS series are just beautiful. An 92% screen-to-body ratio provides for a maximum viewing experience, while minimizing footprint.
The camera is placed on the top edge of the bezel frame, even though its width is rather marginal. This location is an improvement from the lower left corner placement in earlier XPS and Precision models, as it provides for a better viewing perspective. Because the camera lines up with the user's eyeline, it offers a more natural and convenient viewing experience.
Performance and Features
Dell managed to design a very portable and beautiful Precision 5550 workstation without compromising its performance. The hexa-core Intel Core i7-10750H and octa-core i7-10875H processors increase overall performance speed, while offering stability of Intel architecture. And if you are willing to spend more on either Core i9 or Xeon configurations, there will be no stopping you.
Both NVIDIA Quadro T1000 and Quadro T2000 cards are capable of handling complex tasks. But if you work with CAD and Adobe Creative Cloud Suite, for example, you need to choose the T2000 configuration.
Other features include:
Dell Optimizer for Precision. This is a built-in AI platform, designed to learn how you work in order to continuously adapt to you and improve your productivity and overall user experience.
Low blue light. This optional feature uses TUV-certified low blue light panels to reduce eye strain.
Dell Reliable Memory Technology Pro (RMT Pro). Designed to protect your work from potential crashes. This exclusive Dell technology works together with ECC memory in order to identify and fix memory errors in real time.
Battery Life
This one comes with the 86Wh li-ion battery, as opposed to 97Wh on the Precision 5540 previous version. It holds up surprisingly well though, offering about nine hours of web surfing and running apps in the background. We should note that the nine hour mark is beyond impressive for a workstation, as it requires a lot of power for high performance. It takes about two hours to fully charge the battery.
Used Dell Precision 5550 Trade-in Value
The model is fairly new and we do not see why someone would want to get rid of this pretty awesome laptop already, but hey, things happen. So if you found yourself not enjoying the Precision 5550 performance as you thought you would and it is now too late to return it, we have some options for you. With Gadget Salvation, you can sell the laptop and recover some of the value quick and easy, as 1-2-3. How much can you get for your laptop? Here are some estimations for the two most popular configurations:
We know life can get hectic, so if you don't have the time to put up your laptop for sale on Facebook or Craigslist and then run around the city, meeting with potential buyers, we are happy to save you the trouble. If you are happy with your online estimate, fill out a quick checkout form, receive your prepaid shipping label, send the laptop in and get paid. It really is that easy!
Final Thoughts
Dell Precision 5550 might just be the sexiest mobile workstation on the market to date. It is a very light and stylish-looking laptop that offers decent battery life and great specs to boot. The model is capable of running power-consuming tasks, allowing you to manage your office workload quickly and efficiently. Dell currently offers five different Precision 5550 configurations on their website. With that said, there are certainly more powerful workstation options that can be found today. But if you are frequently on the go and don't want to spend a fortune on a laptop, it's hard to beat the Precision 5550.

Give your gadgets a new life
At Gadget Salvation, our mission is to contribute to the electronics reselling market as much as possible so that we extend the life of our gadgets and diminish waste. Our process is simple and seamless.
Answer a few questions and get an estimate.
Ship your gadget for free.
Get paid within two business days of our receiving your gadget.