What are Some of the Most Affordable Apple Laptops Models?
Give your gadgets a new life.

At Gadget Salvation, our mission is to contribute to the electronics reselling market as much as possible so that we extend the life of our gadgets and diminish waste. Our process is simple and seamless.
Answer a few questions and get an estimate.
Ship your gadget for free.
Get paid within two business days of our receiving your gadgets.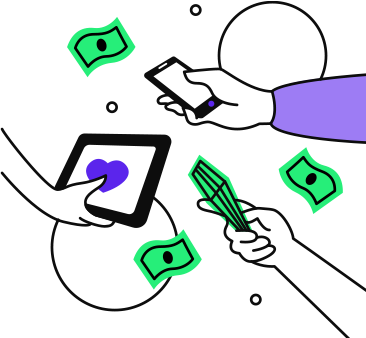 For many, Apple laptops are a symbol of quality, reliability, and innovation. However, they also often come with a high price tag. The good news is that users can still pick out more affordable options in the Apple laptop lineup. Furthermore, they don't have to sacrifice performance for savings.
While this is especially true for used devices, it's also true for some of the brand's newest laptops!
This article will introduce readers to the best and more affordable Apple laptop models. By the end of it, you'll realize that you don't have to break the bank to enjoy the brand's impeccable design, performance, and user-friendly features.
We will go over several factors to consider when choosing a cheaper MacBook. We will also weigh the pros and cons of buying new vs. used devices. Lastly, we'll share a list of the most affordable models you can buy in 2023.
So, are you ready to buy a MacBook but pay less than you might expect?
Factors to Consider When Choosing an Affordable Apple Laptop
When searching for an affordable Apple laptop, it's essential to weigh several factors to ensure you find the perfect match for your needs and budget. Here are key considerations to keep in mind:
Performance: Look for a laptop that offers a balance between processing power, memory capacity, and graphics performance, allowing you to handle your everyday tasks efficiently.
Portability: Consider the laptop's size, weight, and battery life. If you're frequently on the go or require a lightweight device for mobility, prioritize compact and long-lasting options.
Price Range: Determine your budget and explore Apple laptop models that fall within your desired price range, keeping in mind that earlier models can often offer significant cost savings.
These were the key factors we used to create the list you'll find below. Let's find the best affordable MacBook for you!
Most Affordable Apple Laptops in 2023: Based on Your Needs
1. 2021 MacBook Pro M1: The Most Powerful, Yet Affordable Apple Laptop Model 
Our first choice is the 2021 MacBook Pro M1, an Apple laptop model that strikes the perfect balance between power and affordability. With its exceptional performance, this laptop is highly sought after by demanding users, including creatives and professionals. 
In terms of specifications, it boasts the groundbreaking M1 chip, 16 or 32GB of RAM, and a fast SSD. The hardware kit still delivers impressive speed and efficiency in 2023. Therefore, the MacBook Pro M1 offers a seamless experience with its robust processing power, enhanced graphics, and extended battery life. 
What's remarkable is that you can find this powerhouse model at a much more affordable price via the used online market (starting from as low as $900). This makes it a smart option for those who demand high-performance capabilities without breaking the bank.
2. 2023 MacBook Air: The Latest Apple Laptop Model
The 2023 MacBook Air is the latest addition to Apple's Air lineup, the series of affordable yet powerful laptops. Priced at $999, the MacBook Air offers incredible value for those seeking an affordable new MacBook. 
This sleek and lightweight model is designed to meet the needs of various users, from students to professionals. With its impressive Retina display, powerful M1 chip, and enhanced performance capabilities, the 2023 MacBook Air is a versatile option that perfectly balances affordability and functionality. 
If you prefer buying new Apple laptops, this is probably your best (and probably the only) affordable option!
3. 2020 MacBook Air: An Ultimately Portable Apple Laptop Model
This list wouldn't be complete if we didn't include the older 2020 MacBook Air. This laptop model is still the epitome of portability and affordability today. Designed for users who are always on the go, this lightweight and compact model offers exceptional convenience without compromising performance. 
With its 13-inch display, slim profile, and lightweight design, the MacBook Air is the perfect companion for students, digital nomads, and anyone seeking a highly portable computing solution. Whether you're attending classes, traveling, or working remotely, the MacBook Air delivers impressive battery life to keep you productive throughout the day.
What's even more enticing is that you can find used models of the early 2020 version (9,1) for as low as $300 and the M1 version (10,1) for as low as $500. 
4. 2017-2018 MacBook Pro: A Mid-Tier Apple Laptop Model
Both the 2017 and 2018 iterations of the MacBook Pro were highly successful releases, offering impressive specifications and features that have stood the test of time.
Take, for example, the 2017 Apple MacBook Pro 13 with an i5 processor, which originally cost around $1,500 when new. Today, you can find used models of this mid-tier powerhouse for as low as $300-350, making it an incredibly affordable option for those seeking reliable performance. 
With a range of configuration options available, the 2017-2018 MacBook Pro models provide the ideal blend of power and affordability for users who require a reliable hardware kit at an affordable price.
5. Retina MacBooks: Budget-Friendly Apple Laptop Models
We have good news if you need an even more affordable model than the MacBook Pro 13 2017! You should opt for one of the Retina MacBooks. This is the ultimate choice for those seeking the perfect balance between affordability and reliable hardware. 
All Pros and Airs created after 2013 feature the iconic Retina display. They deliver an unbeatable combination of affordability and top-notch performance. With prices as low as $200 for older models in good condition, all Retina MacBooks easily handle everyday tasks, making them the ideal choice for budget-conscious, casual users who refuse to compromise on quality.
New vs. Used Affordable MacBooks in 2023: What to Opt for?
When it comes to choosing between new and used affordable MacBooks in 2023, the decision ultimately comes down to your budget and requirements.
While the latest affordable model, the MacBook Air starting at $999, offers the advantage of being brand new, you may find that a used MacBook Pro, such as the 2021 MacBook Pro with M1, delivers better performance at a more affordable price point.
Opting for a pre-owned Mac opens up a plethora of options. For example, you can opt for a last year's model for much less now and still enjoy an impressive performance. 
For those seeking budget-friendly alternatives, considering the selection available on platforms like Gadget Salvation can provide access to a wide range of reliable used Apple products for a fraction of the cost. 
The research can be tedious. But with a little persistence, you can always find an affordable MacBook (be it new or pre-owned) that will suit your needs.
Conclusion 
It becomes evident that choosing an affordable pre-owned Apple laptop doesn't always mean sacrificing performance or quality. In this guide, we've explored a range of options that deliver exceptional value without breaking the bank. From the powerful 2021 MacBook Pro M1 to the latest 2023 MacBook Air, there's a model for every user. With thorough research, you can be sure to find the perfect Apple laptop that meets your requirements and budget. And finally, remember that you can always sell your Mac down the line and salvage some leftover value from it!

Give your gadgets a new life
At Gadget Salvation, our mission is to contribute to the electronics reselling market as much as possible so that we extend the life of our gadgets and diminish waste. Our process is simple and seamless.
Answer a few questions and get an estimate.
Ship your gadget for free.
Get paid within two business days of our receiving your gadget.